The weakening housing market and the prospect of higher borrowing costs may be taking a toll on consumers.
Annual house price growth in England and Wales slowed to just 0.8% in October, the weakest pace since March 2012, new figures show.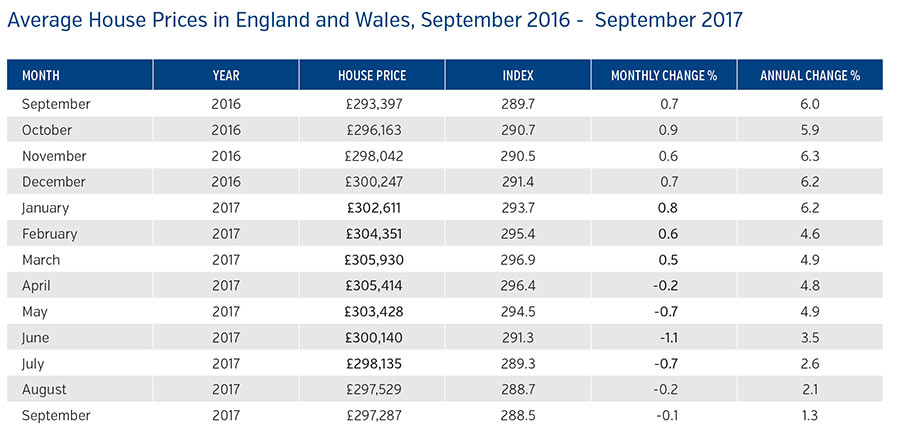 At an average of £298,438, residential property prices are now roughly level with November 2016, owed largely to the market slowdown in London and the South East.
In fact, excluding London and the South East from the calculation, home price growth across England and Wales was 2.8%, according to the LSL Property Services/Acadata house price index.
A breakdown of the data reveals that London is the only place to see house prices drop year-on-year with a decline of 2.4% to £583,598 while month-on-month prices fell by 0.3%. However, affordability across London is still very poor.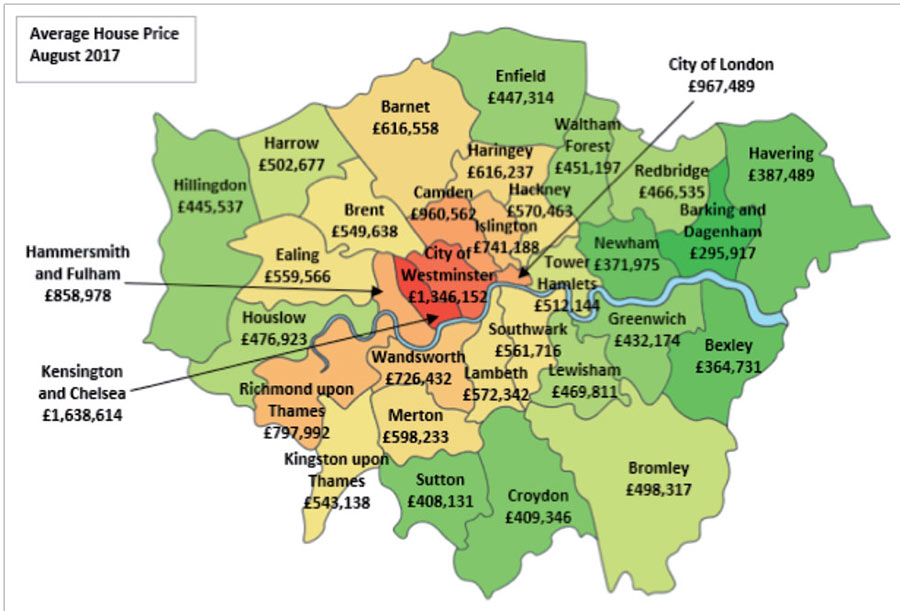 The East of England also saw a monthly decline of 0.3% to reach an average of £323,124, followed by a fall of 0.2% in the East Midlands to £204,951. The only other region to see a monthly fall in property prices was in the North East with a drop of 0.1% to £154,543.
The highest annual property price increase was 4.6% in the North West where prices also increased month-on-month by 0.5% to £187,114, followed by a 4.4% annual rise in the South West where prices also increased month-on-month to £279,112.
It is clearly a challenging time of the housing market, but outside London many regions are showing some resilience, according to Oliver Blake, managing director of Your Move and Reeds Rains estate agents.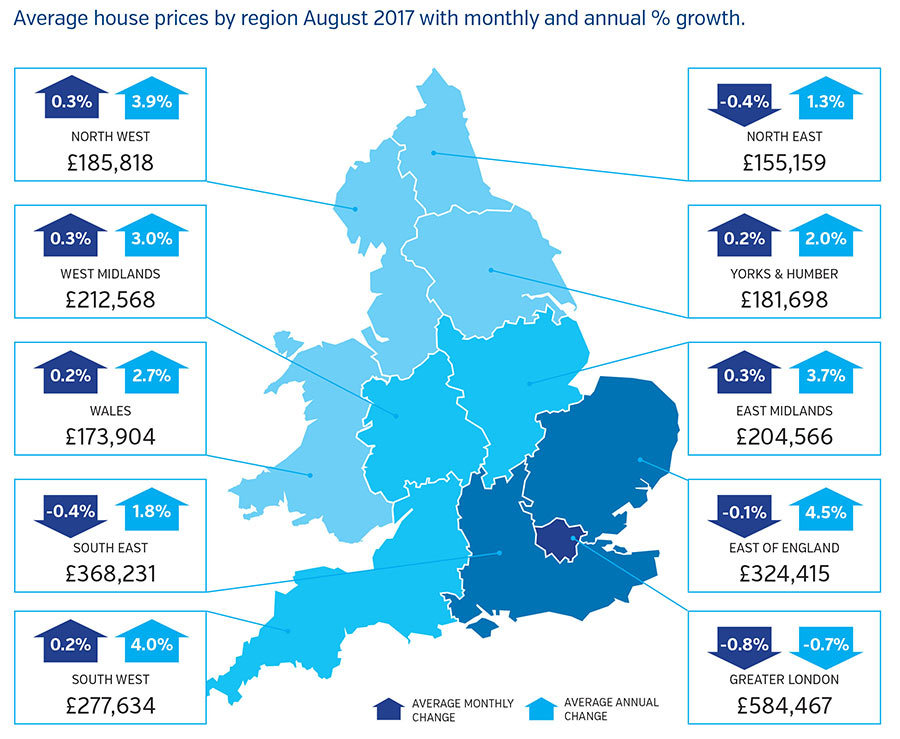 He said: "We have yet to see how this will change in the months to come, particularly following the Autumn Budget when it has been rumoured the Chancellor will make announcements that may impact the housing market.
"The good news, however, is that housing is clearly on the political agenda and any action that supports buyers and sellers, and positive movement in the market, has to be encouraged."