What's my house budget?: budget calculator
Find out how much you can spend on your next home with our clever house budget calculator
How much could I spend on my new home?
I am a
(Choose one of the following)
Simply select an option below to get an instant online estimate of your budget.
How does the house budget calculator work?
Determine your home buying budget within minutes
View the new home developments that match your budget
Browse the top mortgage deals available to you
Determine how much you can spend on a house purchase
Whether you're buying your first house, next house or an investment property, knowing how much you can afford to borrow for a mortgage is essential. With our easy-to-use house budget calculator, you can find out how much you can afford to spend on a new home.
Simply enter in a few details to discover your home buying budget.
How to use the house budget calculator
Your finances
About you
Your results
Tell us about your finances
To get started on the mortgage calculator, select if you're a first-time buyer, homeowner or other. Then, simply enter the amount you have available as a house deposit, as well as your current annual salary and your partner's salary (if applicable).
Your deposit may include:
1) A cash deposit
2) Equity held in your current property. (Psst - if you don't know how much your current home is worth, get an instant online property valuation here).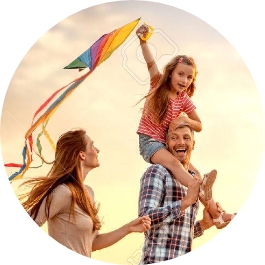 Tell us about you
So you have a record of your budget, enter your email address. You'll also see your estimated home buying budget instantly on the results page.
Let us know if you're happy to hear about the latest offers from housebuilders that match your budget and location.
We'd also love to send you useful property-related information to help you throughout your buying, moving and renovating journey. You'll have the chance to opt-in to these emails before getting your house budget results.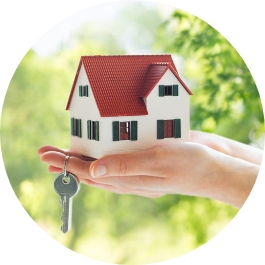 Take the next steps in buying a new home
Now you know how much you can afford to borrow for a mortgage. Understanding affordability and mortgages can be overwhelming, especially for first-time buyers. From the results page, you can book a call with one of our mortgage partners, Seico, to discuss your borrowing options.
You can also browse new homes for sale with your budget in hand, so you don't end up falling in love with one you can't afford. Going for house viewings with mortgage options already in place will ensure you don't miss out on your first choice too!
Are you looking to buy a house in a certain neighbourhood Check out the latest sold house prices in the area to find out how much homes have sold for.
Are you getting itchy feet when it comes to your living circumstances?
Do you still live with your parents, are you renting, or have you outgrown your current home?
Do you while away endless hours browsing properties for sale online wondering if you could afford to buy your favourites?
Do you ask yourself questions such as "How much could I borrow to buy a new home?", "What size mortgage could I get?" or "Could I afford to buy this house?", but you're unsure how to find the answers?
Value your current home online
Privacy Overview
This website uses cookies to improve your experience while you navigate through the website. Out of these cookies, the cookies that are categorized as necessary are stored on your browser as they are as essential for the working of basic functionalities of the website. We also use third-party cookies that help us analyze and understand how you use this website. These cookies will be stored in your browser only with your consent. You also have the option to opt-out of these cookies. But opting out of some of these cookies may have an effect on your browsing experience.
Find out what your house is worth
Find out what your house is worth