While no one can predict the future, especially in terms of the housing market, it's good to get a sense of what your house price will do within the next 10 years.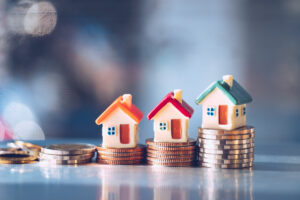 Whether you're looking to buy your first home or move to a new one, you might want to look into the sold house prices in the desired area. That's one of the best ways to gain a better insight into the local real estate market and plan your budget accordingly.
If you're eager to know how much your property is worth, be sure to get an online house valuation, which delivers an instant valuation online. For a more accurate valuation, get a house valuation from an estate agent in the area.
If you want to know how much your chosen property will be worth a decade or more from now, you'd have to ensure your agent has the right knowledge and data to run an accurate estimate. Such an estimate can help you make a smarter purchasing decision because you may decide to sell your home at some point.
Luckily, it's easier than before to view sold property prices, so you can get a good idea of what house prices are doing in your area.
To help you find out how much your home is worth, we've looked into the latest predictions based on the housing market's past property prices. They'll give you an idea of your home's future value and help you make the right purchasing decision.
UK house price forecasts
Before we delve deeper into the UK property price predictions based on historical data, let's see how you can calculate your home's potential value.
How to calculate the future value of your home
To estimate what your home might be worth in any number of years, you need the following two formulas:
Capital Growth = Current market price of asset – original purchase price
Future Value = Capital growth x current value
If you're not sure about the annual appreciation rate, you can reach out to a local agent with access to up-to-date information. The annual average is about 3.5–3.8%, but an agent can give you more accurate information.
If you come to an unfavourable estimate, don't let it discourage you from buying a desired home, as there are many ways to add value to your home.
Do house prices really double every 10 years in the UK?
No, they don't. If they did, the growth rate would need to be about the same every year, and it's not.
Take a look at the average UK property prices overtime to get a better idea:
1980: £19,273
1985: £27,823
1990: £58,250
1995: £55,437
2000: £75,630
2005: £158,572
2010: £167,469
2015: £190,665
2020: £239,927
2022: £294,000
As you can see, the average prices have more than doubled just a few times over the years, if you look at them by decade. Those include the 1980–1990, 1985–1995, and 1995–2005 time periods. The only time when the prices dipped was in 1995 (5%).
House price predictions for the next five years
According to a property price analysis, UK home prices could rise by 21.5% in the next five years.
By 2026, Savills predicts that house prices will increase more than £40,000 to reach £370,785.
It's also worth noting that there's a sizeable difference between the North-South Gap. It's predicted that at the end of 2026, the average home in the North-West should be £272,732, £266,417 in Yorkshire and £713,987 in London.
How much will a house cost in 2040?
The latest forecasts show that the average price of a home in the UK will be £335,971.
How much will a house cost by 2050?
By 2050, buying a home in the UK might cost an average of £392,301, which would mark a 64% increase in 30 years.
What impacts house prices?
What has impacted the house price predictions for the next few years is the availability of remote work. As remote continues, people are continuing to go in search of more space in areas outside cities.
Other important factors that impact house prices are inflation, the economic climate, interest rates and the demographics of the nation.
House prices over the past 10 years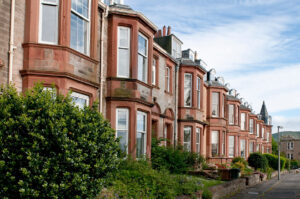 According to the UK House Price Index, the average home prices over the past decade were as follows:
2011: £167,888
2012: £168,555
2013: £172,889
2014: £186,769
2015: £190,665
2016: £211,724
2017: £221,402
2018: £228,649
2019: £231,215
2020: £239,927
2021: £274,712
2022: £294,000
The latest UK House Price Index report shows that the average prices increased by 8% over the year to July 2021, reaching £256,000. That's a £19,000 increase, compared to the same period in 2020. It's also a slight decrease from June 2021, when the average prices rose by 13.1% and reached a record £265,000.
Despite seeing the lowest annual growth over the year (7%), England still has the highest average home prices (£271,000). With a slightly higher annual growth rate (9%), Northern Ireland stands at £153,000.
Wales comes in at £188,000, with an annual growth rate of 11.6%, while the average home prices in Scotland are £177,000, increased by 14.6% from 2020.
Find out the future value of your home with our free online calculators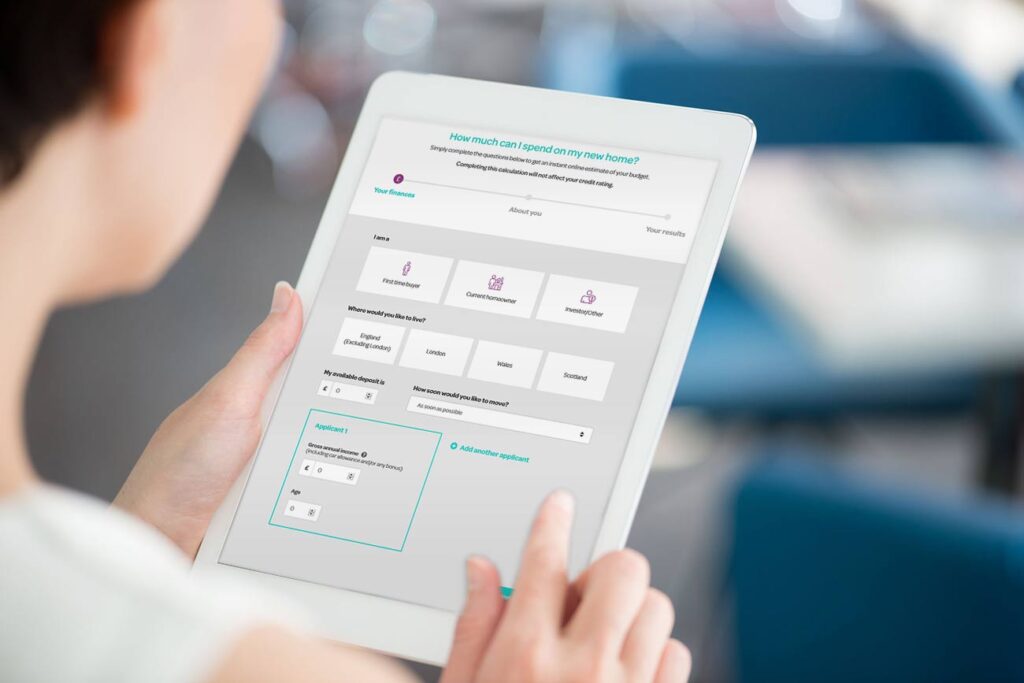 "How much will my house be worth in 10 years?" is one of the most common questions we get from first-time homebuyers. The answer to that question can help you buy the right property and secure a favourable mortgage.
Use our free online tools below to find out how much your home will be worth in a decade.
House valuation
Our free online house valuation tool uses advanced algorithms and statistical models to provide real-time property values. It uses the latest Land Registry data to factor in local market conditions, recently sold prices in your chosen area and average prices of similar neighbouring properties.
To get an accurate valuation, enter the postcode in the search box, and share your home specifications with us, such as the number of rooms and the home's age. We'll provide you with an instant valuation and send a copy to your inbox.
For an a more accurate figure, book a house valuation from a local estate agent. It's completely free, and there's no obligation. Simply enter your postcode and select a couple of agents (we recommend 3) to value your home.
Budget calculator
Whether you're a first-time buyer or you're looking to move to a new home, our Budget Calculator can help you plan your finances. It can help you determine your budget and find matching properties in the desired area.
Once you pick the right home, we can help you find the best mortgage deal to climb up the property ladder quickly.
To get an accurate budget estimate, specify your current salary and deposit, and tell us more about your needs. Once we send you the estimate, we'll provide you with the best mortgage deals from our reliable mortgage partners.
Sold house prices
Having an insight into the recently sold home prices in your desired area will help you avoid overpaying for a property.
At Property Price Advice, we use the latest HM Land Registry data to provide up-to-date, accurate information on sold prices in England and Wales (sometimes in Scotland as well).
With our free UK price checker in your corner, you can figure out your home's current value and estimate its potential worth in one, two, or more decades from now.
Remortgaging calculator
Remortgaging can be a great way to free up some cash for, say, home improvements that will increase your property's value.
If you're considering a remortgage, our remortgaging calculator can come in handy. It can help you find out if there may be room for saving up on your monthly mortgage payments.
To find out how much you can save by remortgaging, specify your home's current value, your outstanding mortgage amount, the current monthly mortgage payment, and the remaining mortgage term. Tell us if your mortgage is interest-only, and get an instant estimate of your potential savings.
Final thoughts
When buying a new home, it's vital to look at historical data and market trends, as they can give you a better picture of the market. Together with the latest price forecasts, they can help you figure out your potential home's future value so that you can make a wise purchasing decision.
At Property Price Advice, you'll always get accurate market data and valuations, because we use only the latest real estate data from the HM Land Registry. We can even provide you with a comprehensive Market Trends Report to help you learn more about the local market conditions.
If you'd like to consult an expert before purchasing, we'll be more than happy to connect you with our trusted partners.
Local estate agents can give you a free home valuation and offer a range of other services, including expert real estate advice and top ways to maximise your home's value. Our Endpoint Mortgages partners can give you free advice on mortgages and moving house.