To renovate or not renovate? That's a crucial question when you're planning to put your house on the market.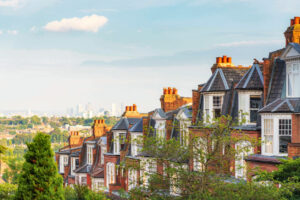 If you want to work your way up the property ladder to your dream home, you need to know how to maximise the value of where you live now. Here are 10 of the best ways to add value to your property. All values quoted are statistical assessments and not guaranteed.
Find out how much your property is worth before adding value.
1. Convert your cellar
Potential Value Added: Up to 30%
Transforming an existing cellar into a living or storage space can boost a property's value by up to 30 per cent – so long as the build cost per square foot is less than the price per square foot of the area.
In fact, converting your cellar can be one of the least complex home improvements to make as it qualifies as a 'change of use' for planning purposes – which means you don't need planning permission. If you're making structural changes to a listed building, however, you'll need to talk to your local planning officer.
Don't have a cellar? Dig down to add square footage to your home – bearing in mind that building a basement calls for the skills of specialists, from excavation and structural engineering to waterproofing. Get the right team on board from the start to make sure your project doesn't generate future problems.
It's easy to feel overwhelmed by a project of this size or to spend more than you need, so we've broken the process down into manageable pieces. In part 1, of our series about adding value with a basement, we look at the rules and regulations that'll affect your build. In part 2, we take a closer look at how to make it safe and fit for purpose.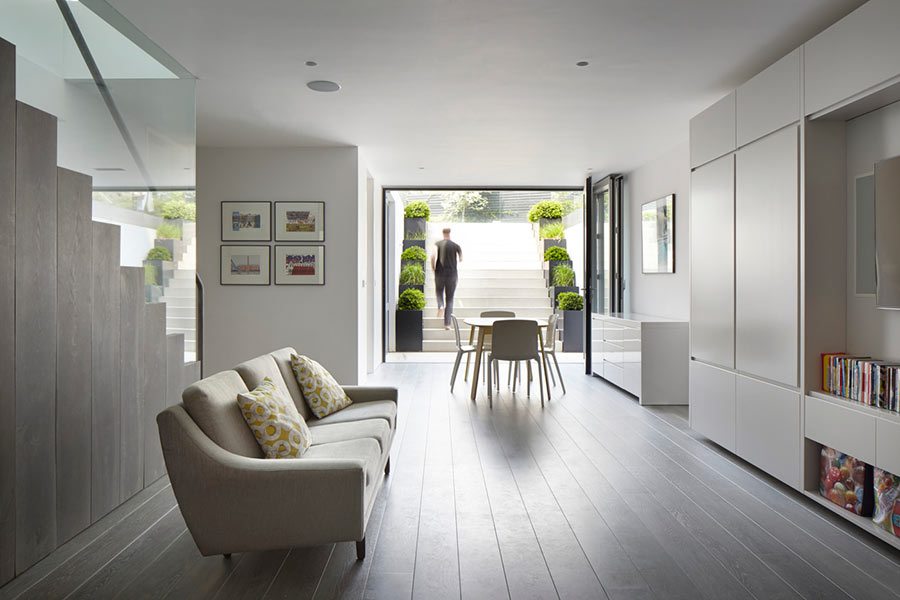 2. Split a house into flats
Potential Value Added: 30%
Converting a house into flats is popular in London, where flats are in high demand and often easier to rent out. Splitting a property into separate units can therefore maximise rental income in the short term and profit on sale in the long term.
But before you begin a project, do some research to check that there's a demand for flats in your area. If three-bedroom properties aren't shifting but smaller flats are, conversion could be a good option.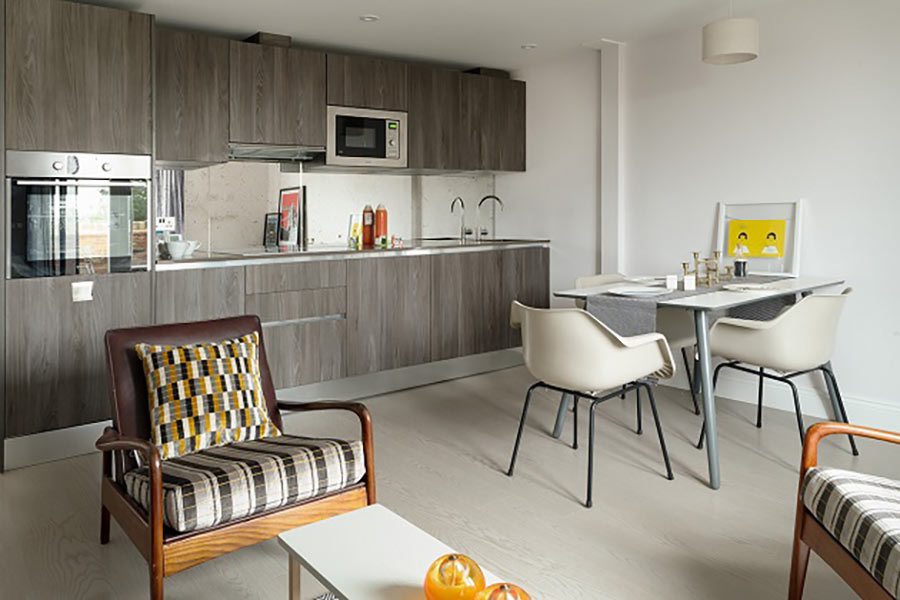 3. Convert your garage to living space
Potential Value Added: 15%
If your garage isn't being used to house a car, it could make sense to convert it into a living space – especially if you have parking space outside.
Your first step should be to check that your garage is suitable for conversion and whether you need planning permission. In many cases, the work involved in converting a garage will be classed as permitted development, so you won't need planning permission, but always check with your local planning authority.
A garage conversion is always subject to building regulations to ensure it's structurally sound. You can use your local council's building control service or an approved independent inspector, who will make several visits during the conversion to check that key areas (such as drainage, electrics, walls and the roof) comply with regulations.
Garage conversions: your questions answered.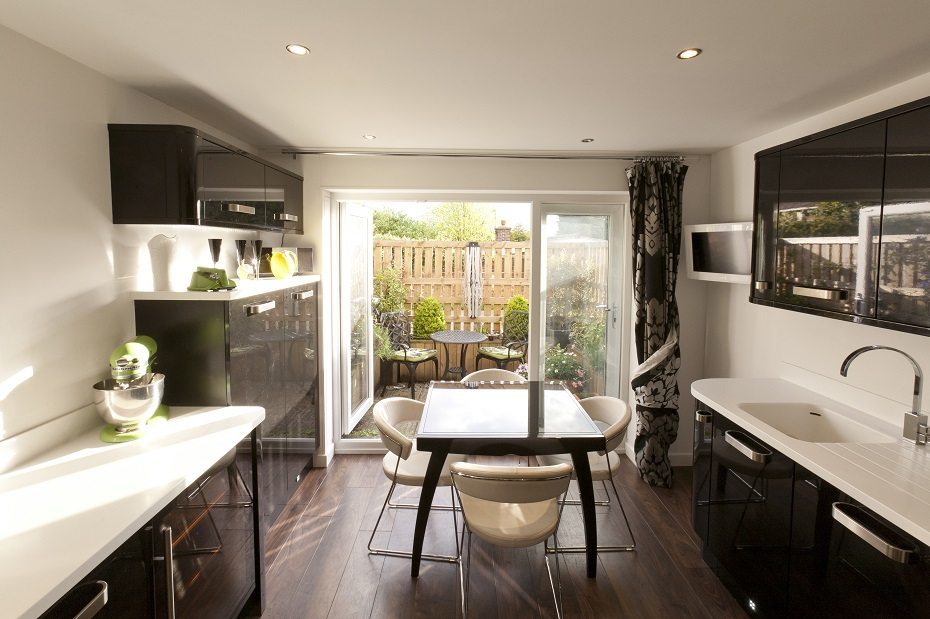 4. Extend the kitchen with a side-return extension
Potential Value Added: 15%
A side return is a narrow alley that runs adjacent to the kitchen in a typical terraced or semi-detached house. Extending the kitchen into the side return and to the full width of the rest of the house means you gain valuable space and can also improve the layout.
A single-storey side-return extension will usually be classed as a permitted development, provided you meet certain limits and conditions. For example, it must be no more than 4m high and no wider than half the width of the original house.
You'll still have to comply with building regulations, and work will be inspected at key stages of the build, either by the local authority building department or by an approved independent inspector. Once your extension is finished, and presuming it's deemed to comply with the regulations, you'll be given a completion certificate.
If you're thinking about a side-return extension, remember that you could lose windows and the light they'd bring in. Roof lights over the extension will fix this, or you could install a partially or fully glazed roof to keep the space light and airy.
Think you need more living space? Our guide to side return extensions will help you decide.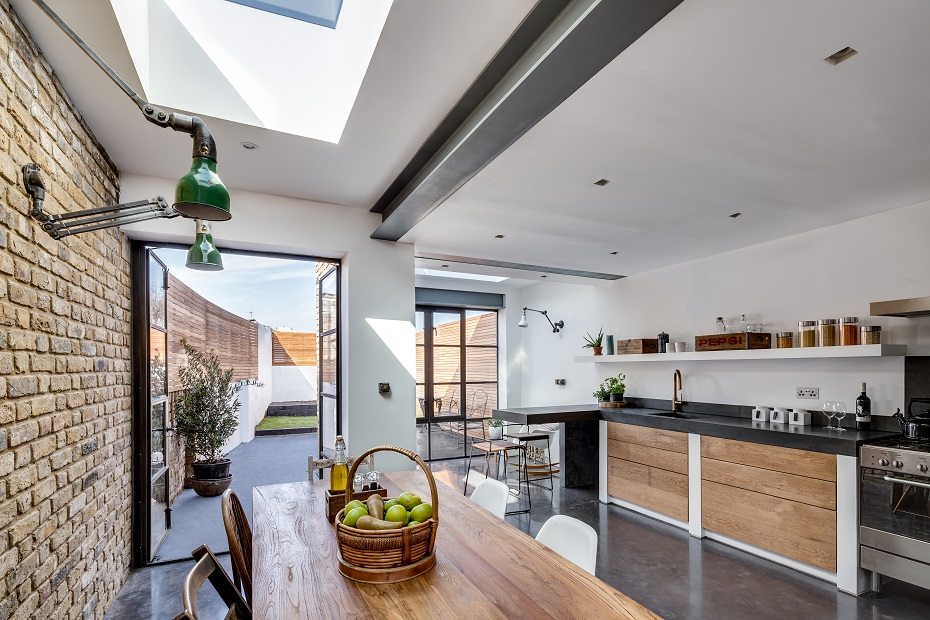 5. Loft conversion to add a bedroom
Potential Value Added: 15%
An extra bedroom can add up to 15 per cent to the value of your home, especially if it's a loft conversion with an en suite bathroom. Most lofts can be converted, but it's worth getting an architect or builder to double check before you start.
Once you start planning, you'll need to get to grips with the types of conversions available. Options range from a roof light conversion, which needs the least amount of structural work and so is the most cost-effective, to a more expensive mansard conversion. Here, one or both slopes of the roof are replaced with a new structure with steeper sides and an almost flat roof.
Mansard conversions generally need planning permission, but the majority of loft conversions are considered a permitted development. Check with your local planning authority as there are some complex rules: for example, you need to apply for planning permission if you want to extend your roof space by more than 50m3 (40m3 for terraced housing).
Still unsure? Our guide to loft conversions makes essential reading.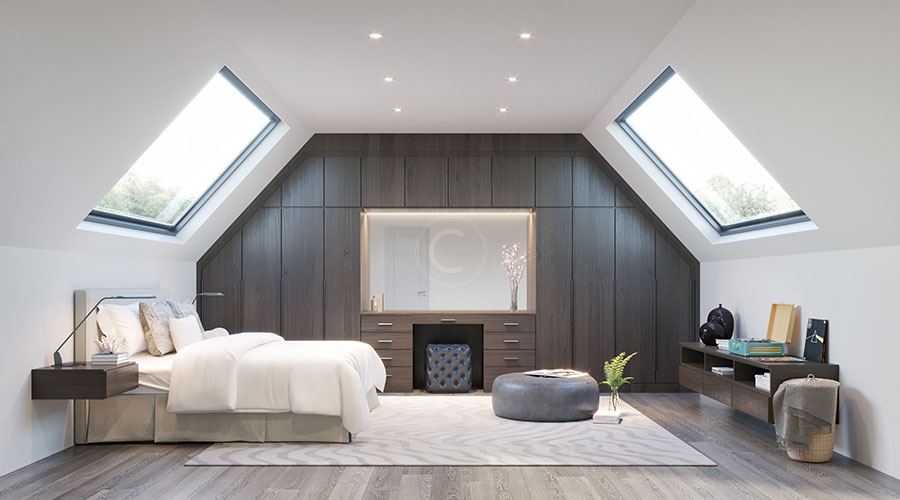 6. Increase living space with a conservatory
Potential Value Added: up to 10%
If you want to feel closer to nature, a fully glazed conservatory will merge indoors with outdoors. To get started, think how you want to use the space and whether a modern or traditional style will be best for your home and lifestyle.
The biggest part of your conservatory will be the glass, so explore your options carefully. While double glazing is the minimum standard permitted by building regulations, there is a whole host of glazing options available, including solar control glass and self cleaning glass. Again, think about which will suit your lifestyle and your home.
There are also options to consider when it comes to the frame. The material you choose will directly affect the performance of the conservatory – uPVC, timber and aluminium frames all have different qualities, so do your research and ask experts for advice.
Adding a conservatory to your house is considered to be permitted development provided you meet various limits and conditions, but don't forget that building regulations are a separate matter. The majority of conservatories are exempt but there are circumstances when you will need to make an application. For example, if you want to remove the doors or wall linking the conservatory to your house, you'll have to prove that your conservatory is as energy efficient as the rest of the house.
If you already have a convservatory, you can add value by adding a tiled roof. This transforms it into a room you can use all year round. Here's how much it costs.
Click her to find out what to consider when adding a conservatory.

7. Apply for planning permission
Potential Value Added: up to 10%
If you're thinking of buying a property and adding to its value through extensions or major improvements, check whether you're likely to get planning permission. After all, yield calculations based on a bigger square footage are worthless if you can't get it.
Discover how to apply for planning permission.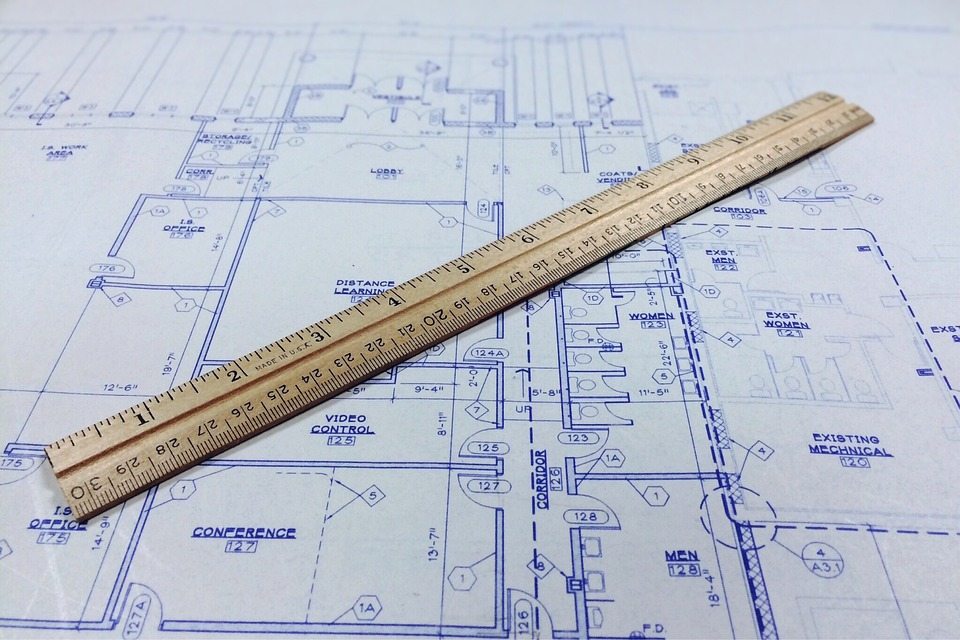 8. Kerb and garden appeal
Potential Value Added: up to 10%
Garden space is limited in London, so if you've got it, make sure you're making the most of it, especially when you're planning to sell. A deck or patio can transform a garden into an entertaining space, and when designed as an additional room, a summer house can also add to the property value.
First impressions are essential, so if you're selling, give your home some kerb appeal by with a lick of paint, a new door and shining ironmongery. Tidy up the garden by mowing the lawn and sweeping up leaves.
Here are 6 tips to make the most of a small garden.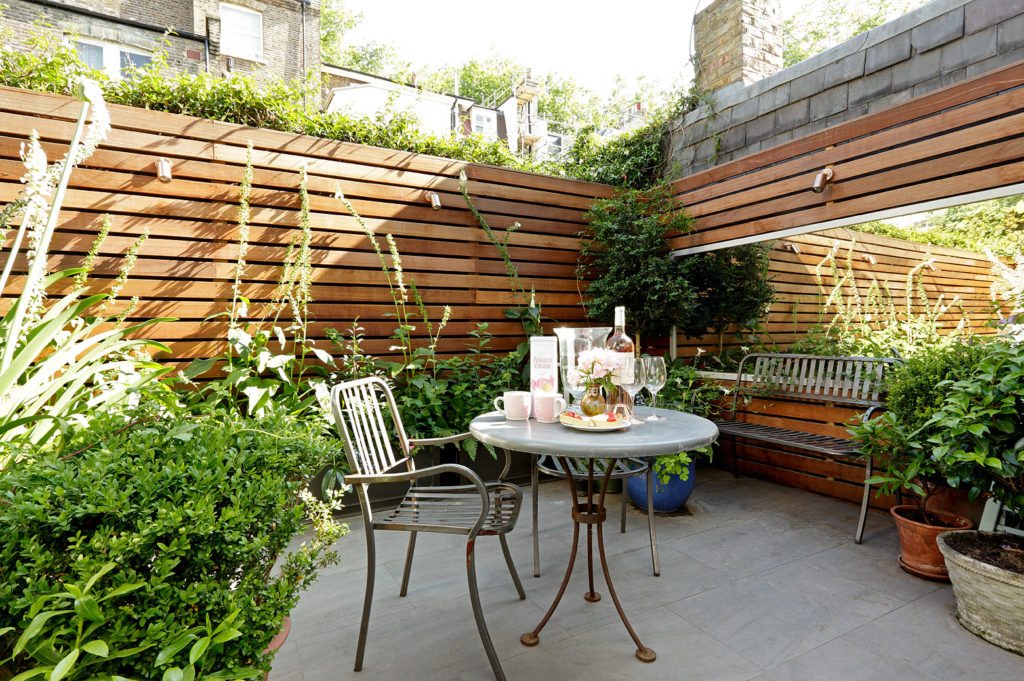 9. Get a new bathroom
Potential Value Added: 3-5%
A new bathroom will certainly increase the value of your property – but it can be an expensive investment. Fortunately, it's possible to make updates on a budget.
To keep the price down, keep your existing layout. Moving sanitaryware might mean relocating soil pipes and water inlets, which will add to your costs. Updating your shower enclosure? Framed enclosures tend to be cheaper than frameless models. Choose an exposed shower rather than a concealed model: these cost more to install because the pipes will need to be chased into the wall.
Similarly, wall-hung sanitaryware is generally pricier than floor-mounted versions. This is because the cisterns and brackets will need to be concealed within the walls. Save even more money by choosing a bathroom suite rather than purchasing individual pieces. And finally, keep an eye out for seasonal sales.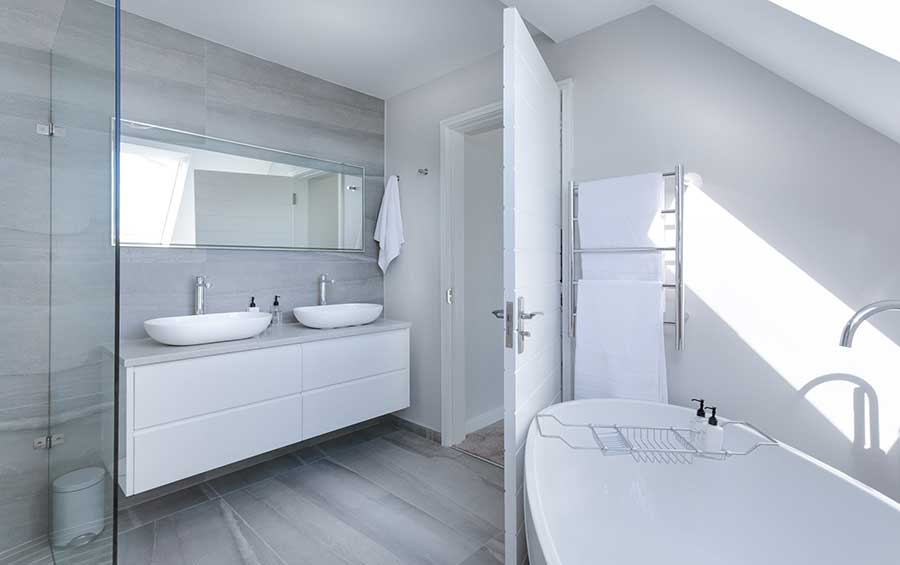 Add value to your bathroom without breaking the bank.
10. Make the living area open-plan
Potential Value Added: 3 to 5%
You can transform your home and save on the cost of an extension by knocking down the wall that separates your kitchen and living room. This can be a DIY job or one for which you'll need to call in the professionals: it all depends on whether the wall is load bearing. If it is, taking it down without professional help could prove disastrous.
If knocking down an internal wall isn't an option, you could consider a rear or side extension. Although this can be costly and time-consuming, it'll give you exactly the space you want as well as adding potential value to your home.
Weigh up your options with our beginner's guide to removing internal walls.
Statistics provided by Robert Nichols, managing director of Portico.
SaveSaveSaveSave
SaveSave
SaveSave
SaveSave