A conservatory can add value and space to your property, but you'll get the most from it if you plan it carefully. We answer some common questions to help get your plans off the ground.
In the old days, conservatories were for plants. Now they're very definitely for humans, especially those seeking flexible extra space in their home. The fact that conservatories are so flexible is what makes them so popular: you can use a conservatory as a dining room, TV lounge or playroom, and you can alter its use as your family's needs change. This makes it a cost-effective way to extend a property.
"If built properly, a conservatory should last for decades and be totally useable day and night, 365 days a year, allowing you to recoup your outlay," says Mark Caulfield of The Caulfield Company.
"Good glass extensions also add value to homes when they're sold – buyers see them not just as an extra room but also as a lifestyle-enhancing space," he adds.
What's the difference between a conservatory and an orangery?
An orangery is best described as a cross between a conservatory and a traditional extension. It's more substantial than a conservatory, with brick-built pillars separating each window and often has a lantern-style glass roof. 

On the other hand, conservatories tend to be made mostly of glass and have minimal brickwork. They're often separated from the rest of the house by external-grade walls, windows or doors, although these aren't always necessary thanks to developments in thermal efficiency.
When it comes to cost, orangeries tend to be more expensive than conservatories, simply because the construction process is more complex.
What value does a conservatory add?
Whether a conservatory adds monetary value to your home very much depends on build quality. To get the best, use a reputable company registered with a governing body such as the Glass and Glazing Federation or FENSA. Add extra security by using a company that offers a guarantee covering the major parts of the build.

Before breaking ground, it's also a good idea to ask your local estate agent for a current valuation as well as an estimate of your property's value with a conservatory.
Indoor-outdoor living works best when they connect seamlessly. These design tips from our panel of experts will get you started. 
Do I need planning permission for a conservatory?
Not necessarily. Adding a conservatory to a house is considered to be permitted development, provided it meets certain rules and regulations. For example, it's exempt from the rules if it's no more than 4m high and lower than the highest part of the existing roof, and if it covers no more than half the area of land around the original house. For a complete list of the rules, visit www.planningportal.com.
However, planning permission isn't always straightforward to apply for or easy to get. "Despite what we've been led to believe about a free-for-all in terms of planning consent, this isn't the case," says Brendon Day of Apropos. "It's still very important to get good advice, and cutting corners to save time can be very expensive and difficult to remedy. All sites can differ, so we always advise our clients to seek information on planning permission."
You can apply for permission yourself, but many companies will handle this for you as part of their service, in which case, they'll deal with the paperwork and liaise with planning officials in your area.
Want to know more about planning permission. Our beginner's guide walks you through the process.
What about building regulations?
Planning permission relates to the visual impact of the conservatory while building regulations focus on its technical integrity. The good news is that they don't always apply. For example, if a conservatory is separated from the main house by external quality walls, windows or doors, you won't need approval. However, as with planning permission it's always wise to seek expert advice. The planning portal is a good place to start.
"Regulations can be provided by the local authority or by regulated companies who do this work outside of the local council," explains Brendon. "You'll also want to consider the size of your intended structure and its proximity to boundary lines, all of which is worth running by the experts before beginning any building work."
Does the position of my conservatory matter?
The direction a conservatory faces affects how you can use it and what heating, ventilation and flooring you'll need, so make sure you think this through carefully.
Generally, any structure that's north-facing will be cooler as it receives less direct sunlight. That means it won't overheat on warm days, but it will need insulation and heating to make it cosy in winter.
A south-facing conservatory will bask in direct sunlight for most of the day. That's ideal for winter sun but in the summer it could become uncomfortably warm, so plan for plenty of ventilation to allow fresh air to flow.
A conservatory that faces east gets the early morning sun, so it's great as a breakfast room. Heating and double-glazing are a must, as the space spends most of the day out of the sun so cools down fairly quickly.
The opposite is true for west-facing conservatories, which benefit from good sunlight in the afternoon and into the evening. However, they may need heating first thing in the morning.
Which frame is best?
Conservatory frames generally come in a choice of uPVC, timber and aluminium. uPVC is the most affordable and requires less maintenance than wood, and a little TLC goes a long way to keeping it looking good for longer. Fail-safe white is popular, but there are plenty of other options now available.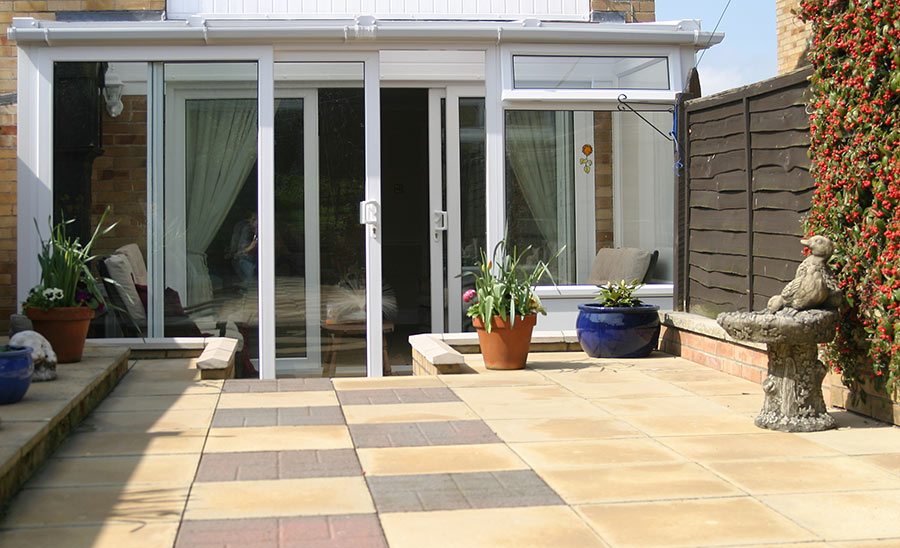 Think about a timber conservatory if you'd prefer a natural look, and, if you're keen to reduce your environment impact, ask your installer for wood from a sustainable source. Wood is a flexible material: as well as the different timbers available you can also paint, stain or varnish it to get the effect you want.
Looks aside, a well-made timber framed conservatory is hard wearing (providing you treat the exterior finish to protect the timber from weather damage occasionally). A timber conservatory will also provide a good level of insulation, so thermal efficiency shouldn't be a problem.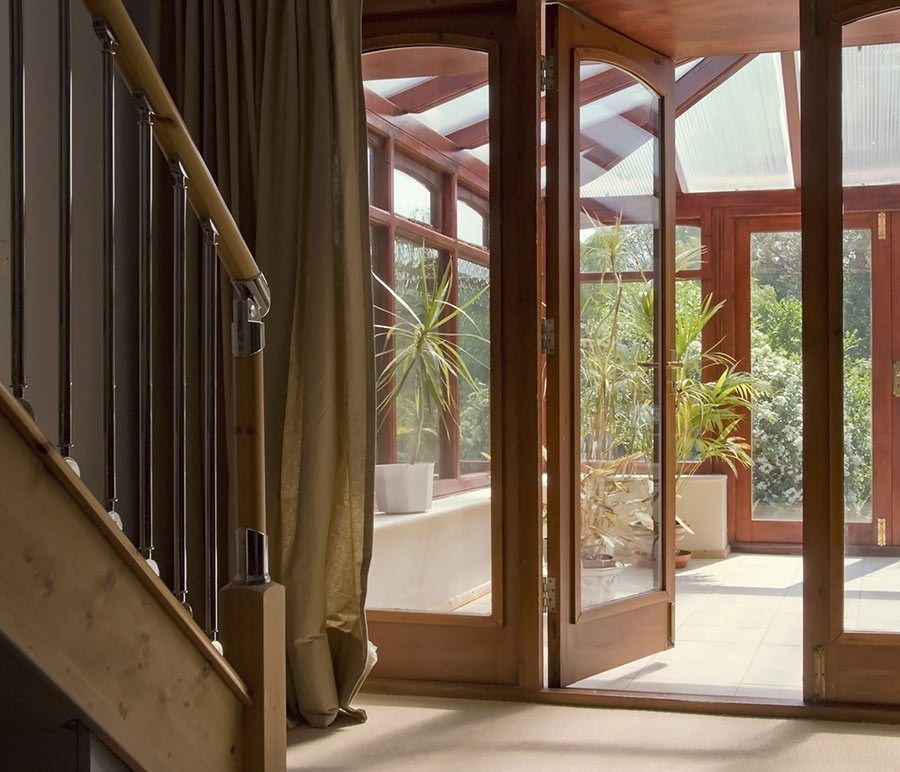 What about aluminium frames?
These need almost no maintenance whatsoever, and they're strong and offer slim sightlines."Quality and material choice is everything," says Brendon. "Just like buying a quality car or watch, generally the more you spend the better the quality and long-term ownership."
"The high quality of aluminium as a building material also means you're likely to add value to your home – where uPVC alternatives could even detract. It's also endlessly recyclable and highly durable."
Do I need to think about glass?
Yes! Conservatories are made predominantly of glass, so you need think about it carefully to keep the space warm and cost-effective year round.
"You need to look at the thermal efficiency of the proposed conservatory as a whole, not just at the ratings of the individual sections of glass (such as roof, doors, windows)," says Mark.
"Thermal efficiency is measured using "U" value," he continues. "Building regulations require a U value of 1.6, so anything coming in under this is very good."
Double glazing will be thermally efficient, but if you need more insulation and noise cancellation, triple glazing may be better for you. For added energy efficiency, look for double or triple glazing with a low emissivity or low E coating. This allows heat from the sun to enter the building and reflects it back into the room, reducing heat loss. For even more insulation, consider double- or triple-glazed systems with argon gas filling and "warm edge" spacing for optimal insulation.
How do I maintain my conservatory?
You will need to clean it regularly to prevent moss and algae building up. It's best to clean little and often as a large-scale cleaning operation can be time-consuming. Fortunately, the cleaning process itself is simple whatever material you've chosen.
A uPVC conservatory, for example, can be wiped down with warm soapy water (steer clear of abrasive chemicals), while a timber frame can be brushed clean then sponged down with warm soapy water.  After the wood dries, treat it with oil to bring out the grain and protect the wood against the elements. Aluminium frames often come coated with a polyester powder, meaning they just need an occasional wipe down.
General maintenance advice includes keeping gutters free-running (clogged gutters are more easily damaged, which can lead to leaks) and cleaning the windows. Ask your installer for details about maintenance: most will leave a pack of information about cleaning when they've finished the installation.
Want a cost-effective and time-efficient way to add space and value to your house? A garden room could be the answer.
SaveSave
SaveSave
SaveSave