The top UK attractions that impact your property resell value.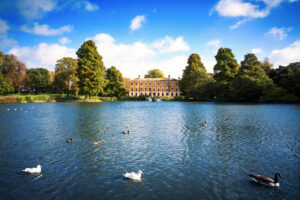 If you're thinking about putting your home up for sale, you need to know how much it's worth. With the property market constantly changing and post-pandemic prices in flux, it can be difficult to know what figure you'll get for your home.  
Generally, a home's value hinges on the property itself. We know that house prices depend on how many bedrooms it has, the square footage, the condition and history. The location of the property should be factored in too – but how important is it to the overall value of your home? 
Research from Get Agent looked further into the location factors by investigating the average house prices near the UK's top attractions. By comparing them to the average price of properties in each city, they found the top attractions that boost the value of a home. 
Top attractions that improve property value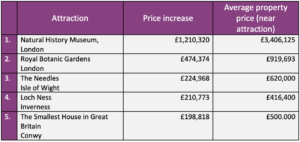 Other attractions that boost property value are Warwick Castle, Tower of London, the Titanic Quarter in Belfast, the Black County Living Museum in Dudley, Hunterian Art Gallery in Glasgow and Yorkshire Sculpture Park. 
Surprisingly, there were some attractions that didn't impact house price positively. Living near the riches of Windsor Castle, St Paul's Cathedral and Shakespeare's Birthplace in Stratford-upon-Avon won't garner high returns for location alone. In this instance, the home's value is all about the property and immediate area.  
While you can't change the location of your current home, you can improve it to maximise the price when it comes time to sell. Find out some of the easiest ways to improve the value of your home. When you're ready to sell, get a free house valuation from local agents who can accurately determine what your home is worth.