It is that time of year again! With a distinct chill in the air and dampness on the ground, temperatures are set to plunge further in the coming weeks and that is likely to really test your property to the limit.
Making the decision to winter-proof your property can save you time, money and a whole lot of hassle, especially if you are looking to sell your home this winter.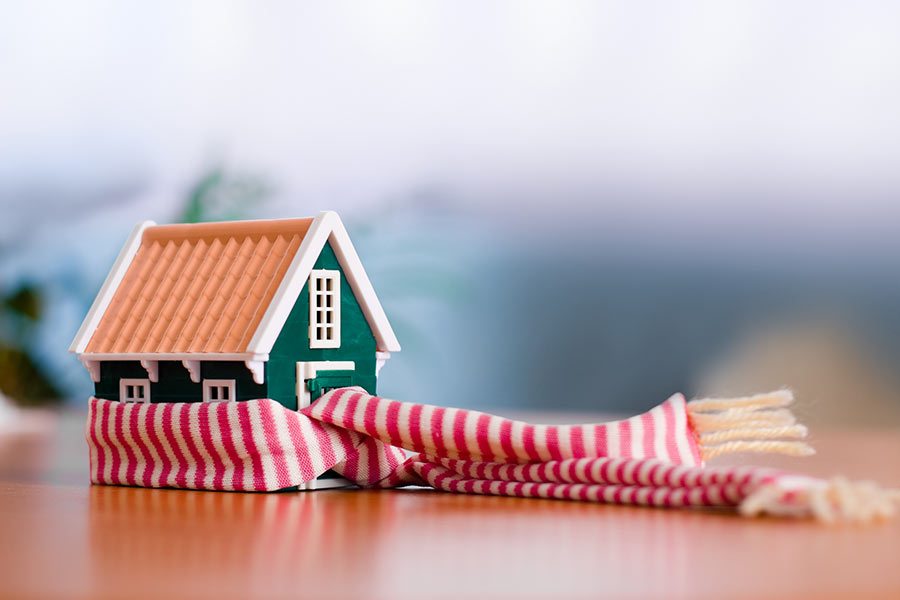 Property maintenance
Check for any lose roof tiles, clear the gutters, replace the old fencing, service your boiler and even paint the front door if it is looking tired.
Unblock gutters
Although often overlooked, clearing gutters of debris and leaves is crucial, especially in the colder months. Having gutters that do not drain properly can cause a whole host of problems for your property, like rot, penetrating damp and damage to the foundation caused by water running down external walls.
If it snows or freezes, a blocked gutter could also come loose from your property, causing even more problems. Check gutters are secured properly, and keep them clear.
Condensation and mould
Mould is a nightmare for many homeowners, and if ignored for a long time, it can be very difficult to get rid of. Not only is it unsightly, but it can also pose significant health risks especially to people with lung conditions and children.
During winter, damp and mould can get worse because of condensation caused by things like heated rooms with poor ventilation, or clothes being dried on radiators. Remove any existing patches of mould, and make sure you know how to reduce damp and condensation in the home over winter.
Make sure the heating is working
By having a draughty, cold property, not only is it uncomfortable for you but it also could lead to a number of problems, including mould, a broken boiler and frozen pipes.
Take steps to improve your property's heating by installing insulation, bleeding radiators and installing draught excluders around windows and doors. It is also a good idea to call a Gas Safe registered engineered to check the boiler is in good working order, before temperatures really plummet.
Prevent burst pipes
A burst pipe caused by frozen water is the number one issue caused by falling temperatures. This happens most often over winter if a property is empty and the heating is off. The water freezes and expands in the pipes, which crack and burst when the weather warms.
Prevent burst pipes by keeping the heating on low even at night, and especially if you go away on holiday. If you do have a leak, it is important to report it promptly and arrange the repair. If you do find a burst pipe, make sure you switch the water off immediately at the stop cock to prevent further damage.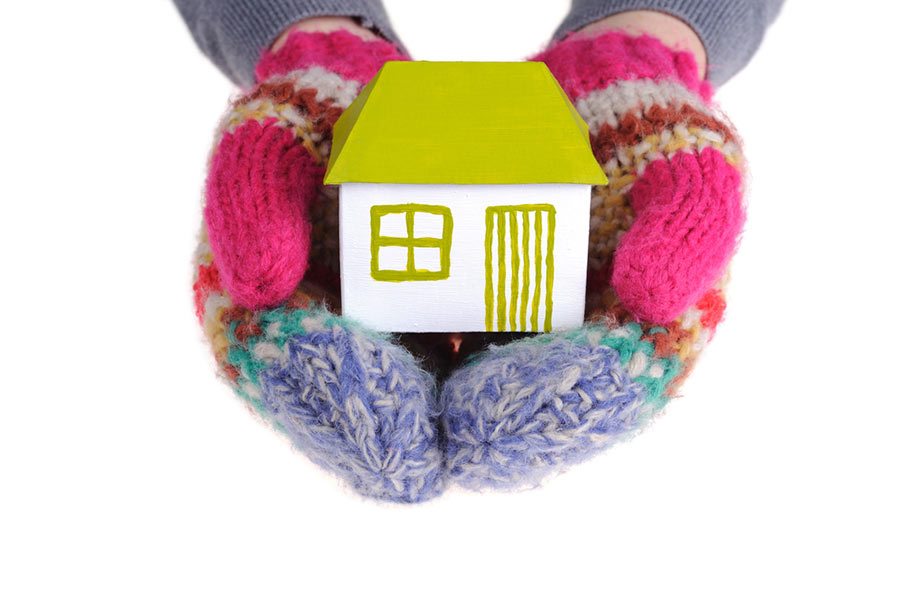 Garden
Keep on top of the gardening: sweep up all the fallen leaves, prune plants and where possible try to inject some colour.
Photos
Arrange for new photos to be taken: autumn colours can be a good opportunity for some renewed marketing.
Home staging
Ensure your home is well-presented inside: consider 'dressing' the property for winter, cosy blankets, thick interlined curtains, and of course festive decorations. If it's looking like you'll be in this house until the new year, some of these small kitchen appliances to help you survive Christmas might come in useful.
Warm invite
Make sure the property is warm for viewings: this will create an inviting welcome and encourage viewers to spend more time considering the property.
These are only some of the seasonal challenges you may face selling your home. There's plenty more to keep on top of, see our checklist for what to sort out before showing a property.