Showing prospective buyers around a property can be a somewhat daunting task, but it doesn't have to be. Getting everything ready in a calm and ordered fashion beforehand makes your life a lot easier, and it pays to be prepared for questions about price, condition and neighbours. A good property checklist helps you to get prepared to show off your house in its best condition – and hopefully get the price you want.
Price is everything
Pricing your property is the first stage, and it pays to get an accurate property valuation. Check out our property price estimator. Other options include getting in an estate agent for a free estimate (if your local ones offer that service) or paying for a survey from a chartered professional.
Getting the price right is critical, as it allows you to sell your property more quickly and it also reduces the amount of work that you have to do. It helps to compare house prices in your area to see what other properties are selling for, but bear in mind that they may have different sizes of gardens or more rooms or be slightly more desirable overall.
Get a survey done
If your house is an older one, it may pay to get a survey done. This identifies issues that may prevent it from selling, and it may also identify what you can do to make it more attractive to a buyer. You'll likely get a good description of the house, and you should also get an estimated price. Although this is an expense, it also helps the sale to move quickly, as the buyer is not waiting for the survey report.
A valuation is not the same as a survey, particularly when it comes to mortgages. That just covers the basics and it doesn't go more in-depth with issues such as damp, lack of planning consent, missed building control and so on. It also doesn't cover electrics, plumbing, heating or gas. For more information, see our simple guide to home surveys.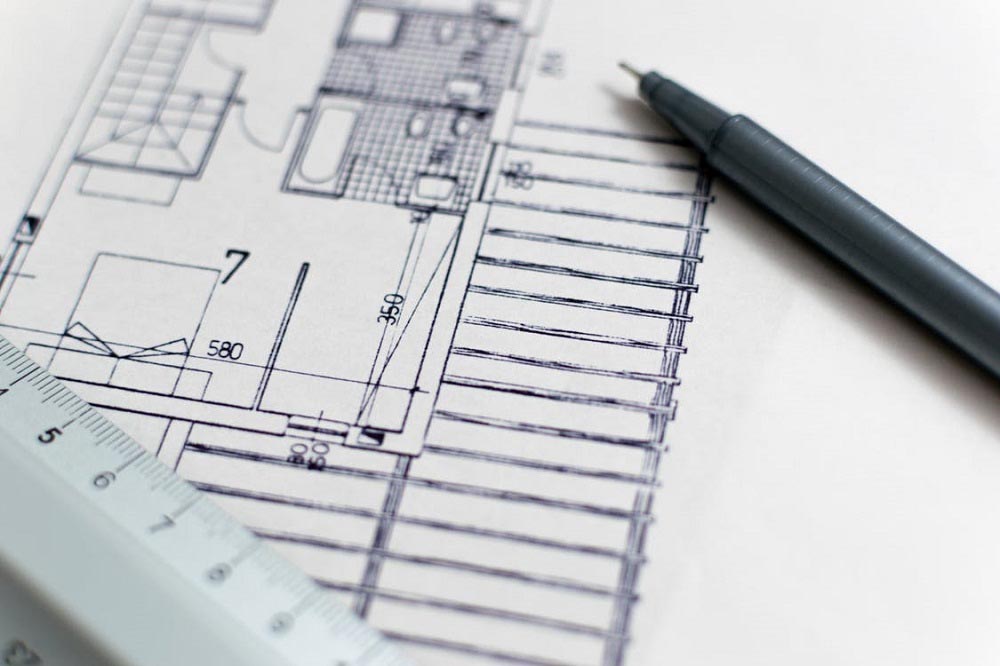 Consider making essential repairs
Once you have a list of things you need to get done, it's time to consider the cost of getting them done versus the amount of money that you'd lose on the house. Minor electrical issues can often be palmed off onto the buyer, but a complete rewire in the event that your fuse box and electrical circuits are 50 years old might need to be sorted. Things like damp and issues with the roof may take on greater urgency as well. Take a look at what Aviva have identified as some of the most desirable amenities, to help give you some idea of where to focus your efforts.
If you don't have the money to make repairs, you may have to accept a much lower offer on the building than you would if repairs are made. However, there is no obligation to show the buyer the surveyor's report, and it's not uncommon for prospective buyers to try to save money by skipping the report.
Appoint a solicitor
Before considering what estate agent you need, you need to instruct a solicitor and take legal advice regarding your property. In some cases, there may be clauses in your title deeds that require you to undertake certain actions before selling the property, such as with an uplift clause.
Make sure you ask your solicitor:
The expected fees
What those fees include
Who handles the conveyancing
How many conveyancing cases have they dealt with
How often you will be updated
Make sure that any solicitor you instruct is accredited by the Law Society's conveyancing quality scheme.
Appoint an estate agent
It's likely that you have a choice of estate agents in your area, and it's a good idea to check out what each one offers and what their reviews are like. In general, commission ranges from 1% to 3.5%, With the nationwide average being around 1.3%, according to Which. However, you also have a number of fixed fee estate agents. Again, check out what each one offers and ensure that you're getting value for money.
Typical services include
Photographs, internal and external, that show off a property in its best light
An accurate valuation
Listings on at least two of the five major property websites, Rightmove, Zoopla, PrimeLocation, S1Homes and OnTheMarket
Easy access to an account manager and timely updates
An Energy Performance Certificate
Make sure that you know exactly what you're getting from each service. For some, a bespoke commission-charging agent might be better, but for many, a fixed fee is more appropriate.
Prepare your home for viewings
Your home should be as clean as you can make it and as tidy as possible. Make sure you pay particular attention to:
The bathroom
The kitchen
The gardens
In general, bathrooms are hotbeds of mould, so it pays to give it a very good scrub and to keep it clean on a daily basis. Kitchens can also be somewhat damp, resulting in odours and bad smells. A little bit of mess is generally acceptable in the bedroom, although try to keep that as tidy as possible.
Try to make sure that the paintwork is in good order, and consider repainting some of the skirting boards to eliminate scuffs and marks. You may also wish to repaint the walls next to the stairs, as the accumulated grime often builds up and can look unsightly.
While some people recommend scented candles, these can get a little overpowering if not chosen well. Go for gentle citrus scents if necessary, or simply put on some fresh coffee and bake some bread just before someone arrives.
The garden is often the first thing people see, so a tidy well-kept front lawn makes a great first impression. Ensure toys and junk are removed – it often pays to have a good clear out involving trips to the dump before you even think about instructing an estate agent. If necessary, you can also give the outside of the house a quick lick of paint.
Gentle lighting can also make or break a sale. Keep lights on in dark rooms, and switch on table lamps for a muted and gentle glow even in well-lit rooms.
If you're looking to sell a property, following the above steps will give you a good start and help you to sell your property at a good price. It pays to be realistic and react to the market, and it also is good to do plenty of research before selling your home.