BBC DIY expert and former Big Brother winner, Craig Phillips, offers his expert advice on how you can cold and cost-proof your home for the darker months ahead.
With new research from E.ON revealing that almost three in five Brits – 58% – fail to prepare their homes for the winter months by neglecting some of the essential tasks that will help to keep our homes warm and comfortable for colder weather, DIY expert, Craig Phillips, offers a few pointers to ensure that you stay warm this winter, but first it's important to establish what the major issues are.
Home maintenance 'mares
When it comes to home maintenance and preparing for the colder months, the study by E.ON found that the most common issues Brits face tend to be with draughty windows and doors (41%), followed by radiators failing to heat up because they need bleeding (38%), the boiler losing pressure (29%) and burst guttering (5%).
While the most frequent reason for emergency call outs is a broken down boiler (69%), the research also shows that we also tend to get someone in to address some of the simpler tasks around the house such as bleeding radiators (42%), resetting the pressure on the boiler (35%), and even programming the heating or hot water (10%). If your boiler is looking a bit tired, it could be worth assessing whether you need boiler cover.
Can we fix it?
The research highlights a lack of confidence and know-how when it comes to certain tasks around the home. Just one in three people knew how to fix the problems themselves – with one in ten saying a lack of know-how meant they simply never got around to doing anything about the task that needed doing. However, that doesn't stop 4 in 5 Brits admitting to some DIY blunders
The tasks that people felt the least confident about varied from keeping homes warm to maintaining guttering. Many said they wouldn't feel confident enough to attempt to re-pressurise their boiler (45%), clear the guttering (41%) or put up curtain poles (37%) to help better insulate windows.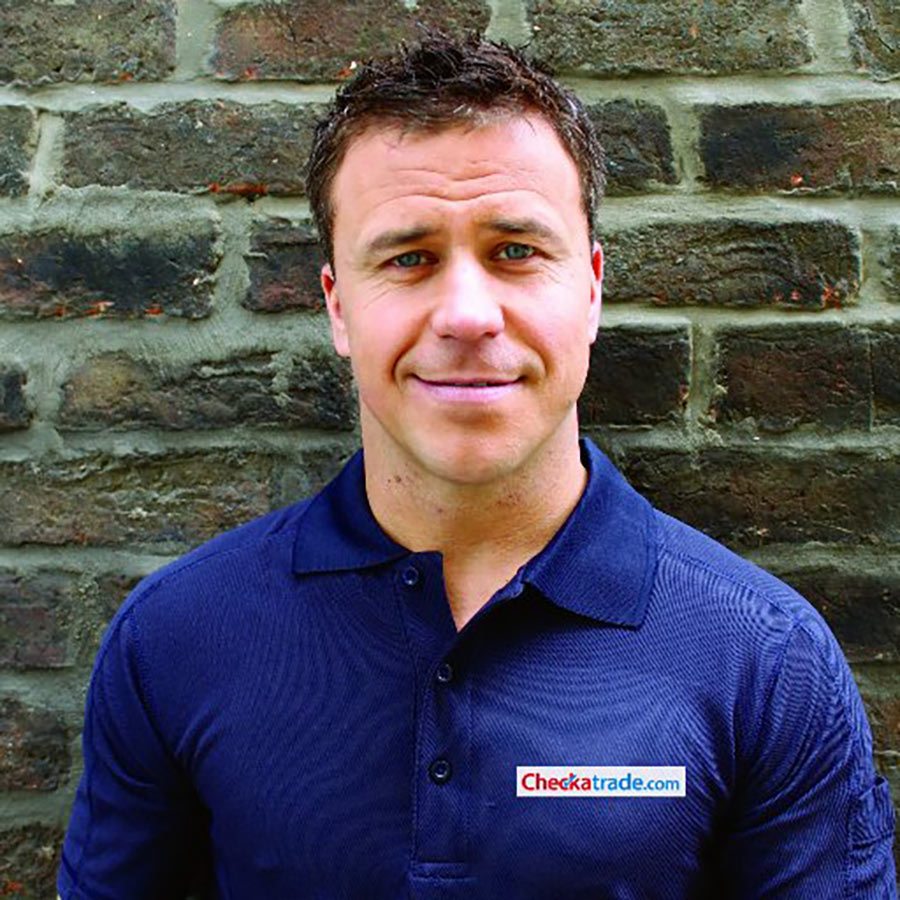 DIY expert, Craig Phillips, said: "When it comes to DIY, it's common to feel wary of undertaking some tasks yourself – but a little know-how can often go a long way. For some home maintenance, it's important to consult expert help; especially when it comes to replacing a boiler. But for other tasks, especially when it comes to keeping our homes warm and ensuring the heat stays inside, there are simple things we can do ourselves quickly and cheaply that really pay off.
"Whether that's taping up the windows, insulating your loft or even changing the curtains or blinds around your home – often it is the small things which can make a big difference. Understanding what to do and when can play a key role in saving money in the longer term."
Working with E.ON, Craig offers the following list of handy hacks designed to help make home maintenance a little easier for everyone this winter:
Home heating hints
There are a number of simple steps people can take to manage their home heating effectively, without compromising on their comfort or health.
To save energy, if possible turn down the heat when you're out and only heat the rooms you're using.
Lowering your thermostat just 1oC can add up to hundreds of pounds worth of savings each year, and it's a common misconception that it's cheaper to leave heating on all day instead of just putting it on when you need it.
Bleed radiators if rooms don't heat up or if radiators feel cold at the top and hot at the bottom.
Don't cover radiators or block them behind furniture – leave space for heat to flow into the room.
Keep curtains and blinds open during the day to let in warm winter sunlight – but close them when it gets dark to help keep heat in.
Plugging the gaps
A typical home can lose around a third of its heat through uninsulated walls and up to a quarter through the roof.
It's worth having walls professionally insulated and ensuring there's at least 270mm of loft insulation, if current insulation is below the joist. Low income households may even be eligible for free insulation.
Filling gaps around windows, doors, pipes, loft hatches and even keyholes and letterboxes with draught-proofing supplies from local DIY stores will help keep heat in too.
Winter water use
Lowering the temperature on a water cylinder to 60°C could reduce water heating costs.
Insulating hot water pipes with foam insulation sleeves can save energy by cutting the need to reheat water.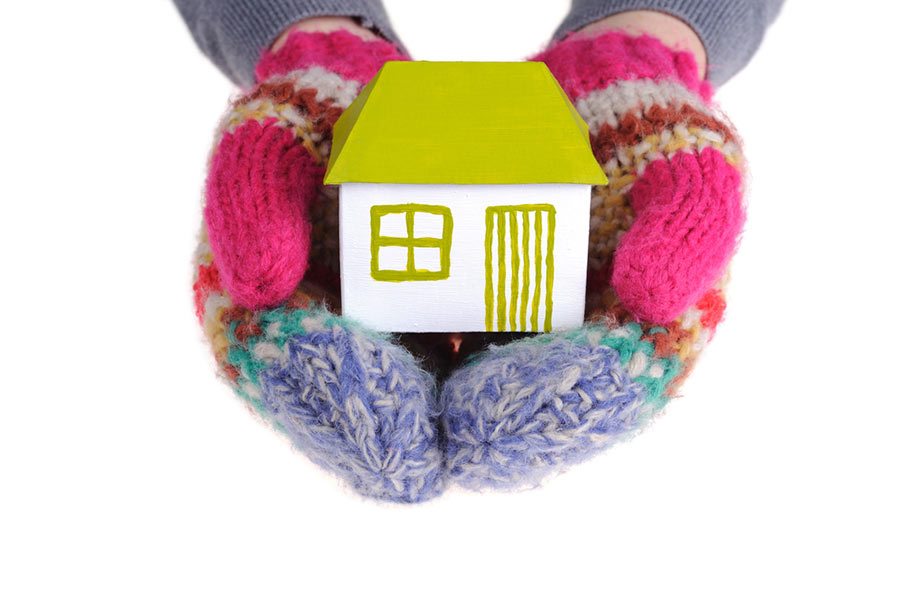 Fitting a cylinder jacket can reduce heat loss and cut a household's gas bill by 5%.
Insulate tanks and pipes in the loft to prevent pipes freezing.
Cutting down on baths can help cut energy use – baths can use twice as much water as a five-minute shower with an efficient showerhead.
Many modern showers heat up straightaway, removing the need to leave them running before getting in.
Lighting up longer nights
Lighting a home typically accounts for 18% of its total energy costs.
Occupancy sensors automatically switch lights off when no one is in a room and timers turn lights off after a pre-set amount of time – both can help cut lighting waste, as can adding motion sensors and timers to outdoor lights.
Switching to compact fluorescent light bulbs (CFLs) and light-emitting diode bulbs (LED) in rooms used most often, like the kitchen, living room, or outside, can help cut costs. CFLs and LEDs both use about a quarter of the energy of traditional bulbs and can pay for themselves in a year or two years respectively.
If you're selling your home this winter, read up on our top tips for selling your home in the winter.