Property experts warn that property prices could be on the verge of collapse.
UK house prices could be on the verge of plummeting, and could take almost eight years to recover, a property expert has warned.
David Hollingworth from mortgage broker London and Country, believes that there is plenty of "conflicting data" emerging that suggests the "tide is starting to turn in terms of house price growth".
He confirmed that residential property prices are starting to level off following several years of growth.
Hollingworth told What Mortgage: "At the moment there is still a plateauing and there could be some room for some prices to come off a little bit."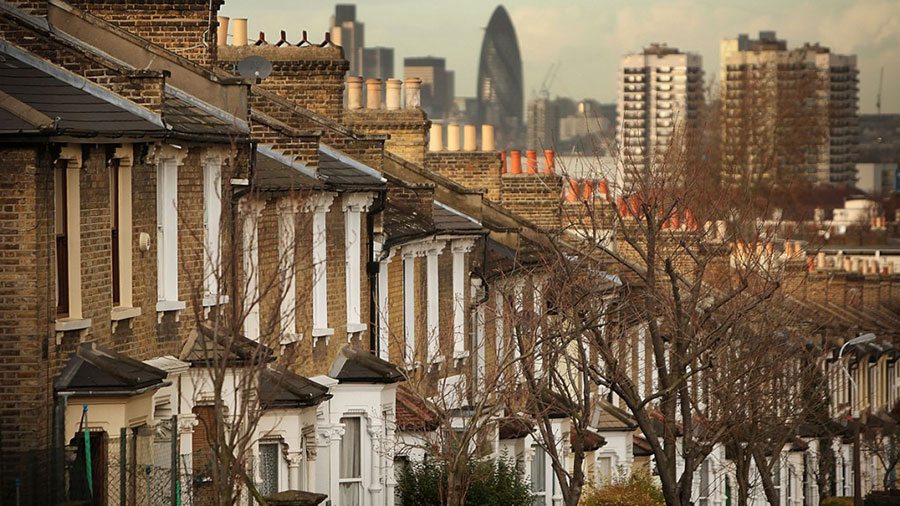 Although he did add that he does not think there will be a crash "yet", mainly because the lack of housing for sale is propping prices up, there are plenty of other experts who believe that home prices are on the verge of plummeting sooner rather than later, especially in London, where one expert believes prices will drop by more than £85,000 before the market bottoms out.
The Halifax has confirmed that property values have already flatlined, which may contribute to a potential collapse in house prices.
Martin Ellis, Halifax housing economist, said: "House prices have flattened over the past three months.
"Overall, prices in the three months to June were marginally lower than in the preceding three months. The annual rate of growth has fallen, to 2.6%; the lowest rate since May 2013.
"Although employment levels continue to rise, household finances face increasing pressure as consumer prices grow faster than wages."
But Nationwide released its latest house price data this week showing that despite fears of a home price collapse, growth in property prices has actually picked up over the past two months, as a severe shortage of properties on the market continues to drive house prices upwards across Britain.
The building society said that prices increased by an average of 0.3% in July, which although lower than the 1.1% growth recorded in June, is higher than between March and May when there was a fall in property prices.
On an annual basis, property price growth in July was 2.9% higher than in the corresponding month last year, which is marginally below the 3.1% annual increase seen the previous month, with the average UK property price now stood at £211,671.
Nationwide accepts that the latest hike in property values appears to be at odds with recent signs of cooling in the housing market, but reflects the supply-demand imbalance in the market.
According to Nationwide, a lack of homes on the market continues to support the market, with annual house price growth remaining only just outside the 3% to 6% range that has been prevailing for most of the past two years.
"Constrained supply is likely to continue to provide support for house prices and, as a result, we continue to expect prices to rise by about 2% over 2017 as a whole," said Robert Gardner, Nationwide's chief economist.
Samuel Tombs of Pantheon Macroeconomics is among those who believe that the underlying trend in prices probably is flat, with the impact of weak underlying demand being offset by a sharp contraction in the number of homes for sale.
Jonathan Hopper, managing director of Garrington Property Finders, agrees that despite a recent slowdown, property prices being are being propped up by the lowest ever level of homes for sale.
He said: "There may be healthy levels of intent among buyers, but with many discretionary sellers holding off on listing, supply is being choked and prices artificially supported. Nevertheless price growth is meandering and tentative at best."