Some 37% of properties already on the market have reduced their asking price since first listing – the highest proportion at this time of year for five years.
Home owners eager to move are being forced to lower prices to make a sale or risk languishing on the market for months.
More than a third of homes listed on the property website Rightmove have been discounted, according to fresh data released today.
About 37% of properties already on the market have reduced their asking price since first listing – the highest proportion at this time of year for five years, in what is a further sign of initial over-optimism and a tougher market.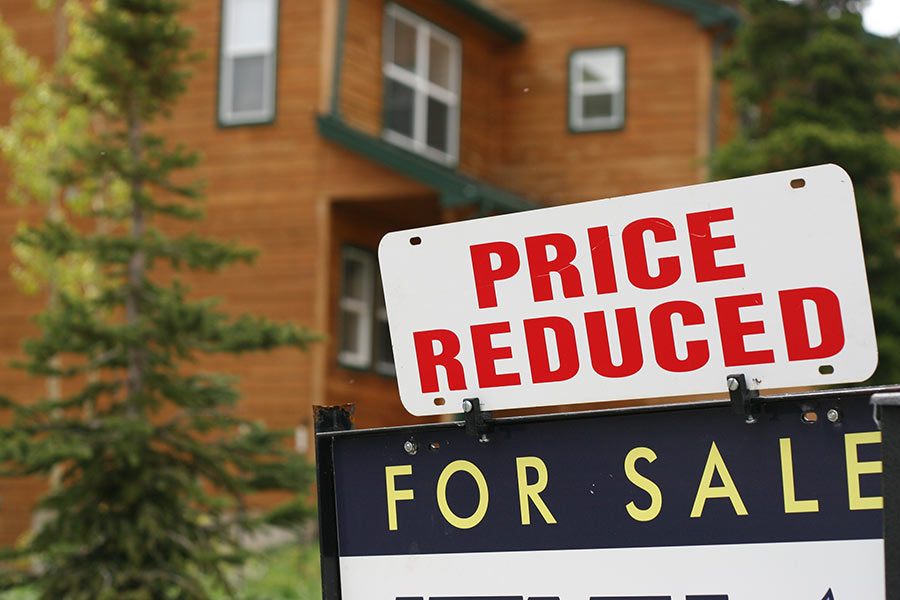 With existing sellers holding an Autumn Sale and obviously keen to sell, Rightmove, which claims to list about 90% of the houses being sold in the UK, suggest that there is an opportunity for purchasers to negotiate a good deal in the quieter run-up to Christmas, as reflected by a typical 0.8% or £2,392 average asking price reduction last month.
However, the website also warned that those who recently put their property on the market were being too optimistic by not discounting by more – a further sign that the housing market is slowing.
Last week the Royal Institution of Chartered Surveyors said the overall UK property market had ground to a halt.
For those who have had to reduce their asking price at least once, the average size of reduction between first marketing price and current asking price is 6.3%. Analysis of those properties that actually sold last month after having reduced their prices shows that their average reduction between initial and last advertised asking price was also 6.3%.
But Rightmove director, Miles Shipside, said the slowdown in the housing market, coupled with the recent interest rate rise suggested greater house price reductions in the near future.
Shipside said: "Given that the market has been price-sensitive for a while and a five-year high proportion of sellers are slashing their prices, some sellers and their agents are over-pricing.
"These sellers may well be asking themselves if they could have saved some time and stress by pricing a lot more conservatively than an average of more than 6% ahead of what the market subsequently proved it could sustain."
Lucy Pendleton, co-founder director of London-based estate agent James Pendleton, said sellers in the capital are facing some particularly difficult decisions, and suggested that vendors may be better off making one large price cut rather than several small ones.
She said: "It's vital they don't discount their home in dribs and drabs. By dropping the asking price in increments all you succeed in doing is making your property look stale and unwanted, with none of the surge in viewings that a keen discount can bring.
"There are also far too many vendors in London who think a reduction of £10,000 is enough. This barely moves the needle when you turn it into a percentage. A reduction should be in the order of at least 5% if you want to drive substantial interest, which, ironically, can result in you achieving the price you originally wanted anyway."
When digesting the latest property price data from Rightmove it is important to remember that there has always been seasonal variation in terms of demand and this year is no different, according to Kevin Shaw, national sales director at Leaders.
He commented: "Things are generally quieter as we head into the Christmas period and this, along with the prevailing local market conditions, must be taken into account when setting the price for successful sale."
Although demand from buyers remains strong across the country and sellers can be positive, Shaw insists that now is not the time for over-optimism when it comes to asking prices.
He added: "Starting too high and having to reduce the price can result in a property going stale on the market and possible further price reductions later, which no seller wants. Being realistic achieves far better results in the end." If you're thinking of lowering your asking price, make sure you've done all you can to get more viewings as it is.