Buying a home may be stressful, but it's exciting too – especially if it's your first rung on the property ladder.  Our step-by-step guide to buying a home can help you plan and prepare so you don't get caught out.
Step 1: Research where you want to live
Before you even consider mortgages and house viewings, you need to have a good idea of where you want to live. Think about whether you want to live close to work and if you're happy to commute, how far and how long are you willing to travel each day?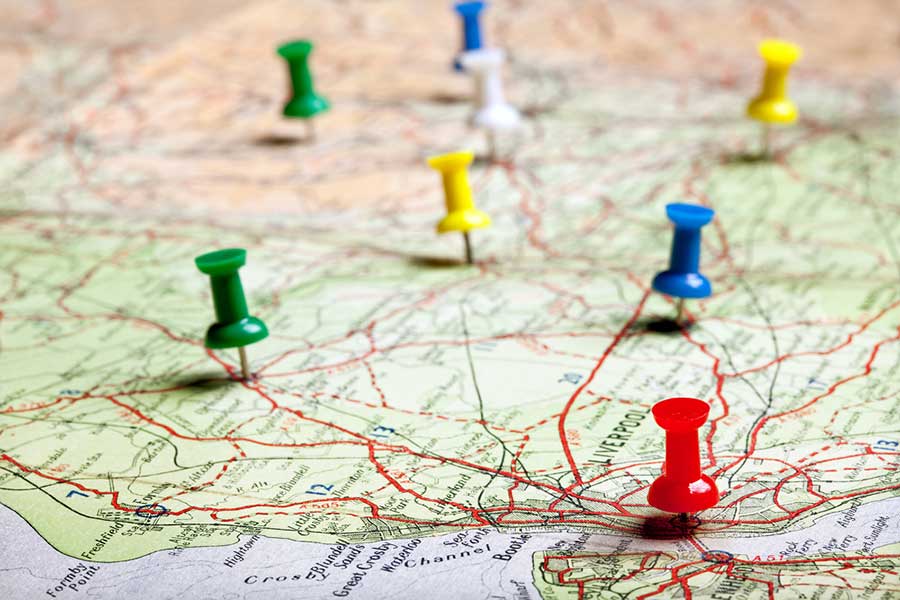 Take the time to work out what's important to you and look at local amenities on offer with a critical eye – are there any good schools, what sort of leisure facilities are there and how close will you be to shops, banks or a post office?
You can also check out local crime statistics by heading to POLICE.UK, just type in your preferred neighbourhood to see the number and types of crime committed. Or, if you're just after a general picture of an area, you can use Nomis which is a service offered by the Office for National Statistics. Simply put in a postcode to find information including the number of residents, average age and the type of jobs people have in any given neighbourhood.
Step 2: Work out what you can afford
It's not just about the asking price, you'll need to factor in solicitor fees, valuation and survey costs and don't forget that Stamp Duty will need to be paid on anything over £125,000 (there are discounts if you're a first-time buyer). A full list of house buying costs can be found at the Money Advice Service.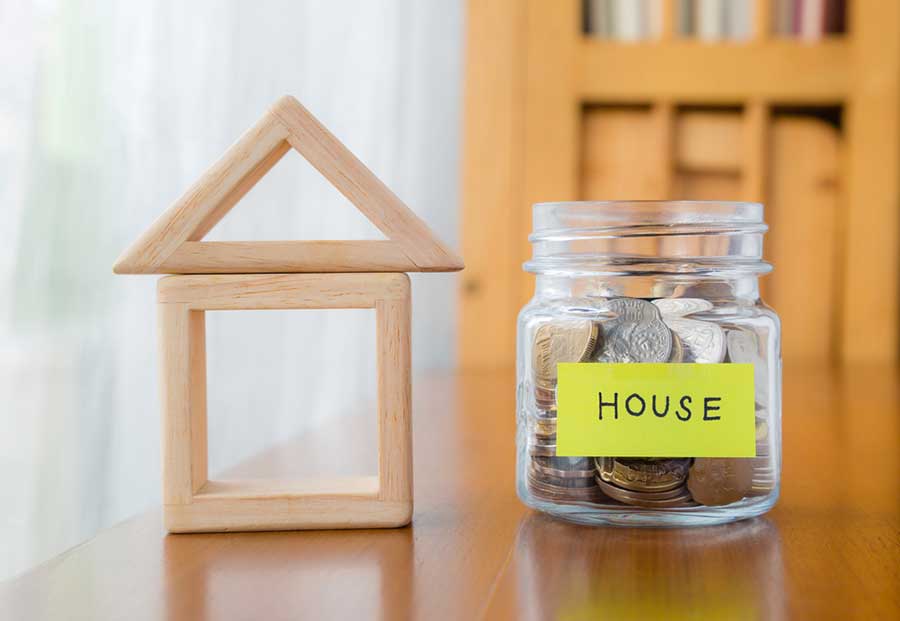 House buying can sometimes feel like an exercise in compromise between price and location so it's important to keep an open mind. Areas you like, might not be the ones you can afford but looking beyond a specific postcode can open up a whole new neighbourhood – and you could be pleasantly surprised.
If you're keen to spot somewhere up and coming, look for an area with good schools, transport links and a decent variety of independent shops. Towns with a higher proportion of younger people are also likely to demonstrate more growth in terms of long-term property prices.
If  you haven't started saving for a deposit and don't know where to start, our top tips on How to save for a mortgage will give you some ideas on ways to boost your bank balance. If you've nearly hit your deposit target or just want to see what your current finances will buy you, take a look at our Budget calculator.
Step 3: Check your credit rating
When you apply for a mortgage, lenders will look at your credit rating which is a record of how well you've managed credit in the past. It includes things like your credit cards and bank loans and shows whether or not you've made your repayments on time. Missed or late payments stay on your record for up to six years and can have a negative impact on your chances of getting new credit – like a mortgage.
If you've never checked your credit rating (or haven't in a long time) then you can find out your credit rating for free by contacting the three main credit reference agencies (CRAs): Experian, Equifax, and Callcredit.
Although some of their information about you will be duplicated, it's worth checking your history with all three as there may be some differences. You should check the information held is correct (including your name and address) because inaccurate information and even small typos can affect your record – and therefore your rating.
Step 4: Find a mortgage
It's never too early to start putting mortgage plans into place – the more organised you can be upfront, the quicker you'll be off the mark when you do find a house you love. At this stage you'll need to find a 'mortgage in principle' this is essentially a lender's promise that they'll loan you the money.
You can apply for a mortgage in principle by going to banks and building societies directly or you can hire a mortgage broker. Some mortgage brokers are associated with certain lenders and will only be able to advise you on their products. On the other hand, independent brokers should be able to scour the market for a deal that suits you. If you do choose to hire an advisor, then make sure they're registered with the FCA (Financial Conduct Authority).
Step 5: Register with estate agencies
This is where the fun begins – registering your interest with local estate agents means you can stay up to date with houses and flats new to the market. Sign up for online alerts and be prepared to view houses in person.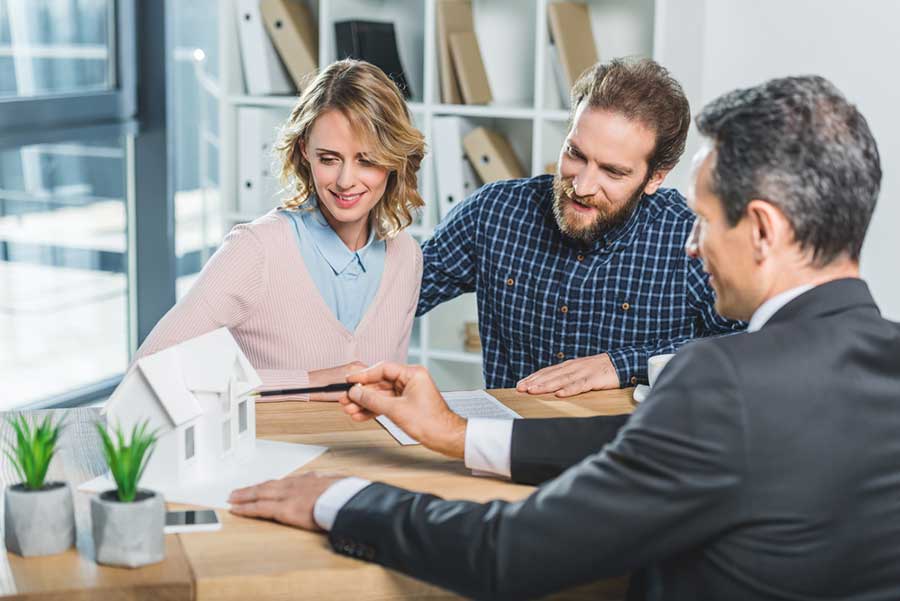 If you find a property you love, it's important to view it more than once and ideally, at different times of day – this will help you understand things like traffic patterns and will give you a better feel for a place. Whatever you do, don't be tempted to rush in and make an offer on somewhere that you've either only seen online or once as it could end up being a very expensive mistake.
Something to be aware of is the difference between a freehold and leasehold property. Freehold properties are the preferred choice because it means you'll own the property and the land it stands on, leasehold properties on the other hand are owned by a freeholder.
If you buy a leasehold property then you'll only have the right to live there for a certain number of years –  typically 90 years or 120 years. Bear in mind that leases are fixed and do not 'reset' when you come to sell. For example, if you bought a flat with a 90 year lease and sold it after ten years then the number of years left on the lease will be 80 – it doesn't then revert back to 90 when you sell it.
The major disadvantage of leasehold properties, is that their values tend to decline as the lease becomes shorter. If you buy a leasehold property then you'll also need to consider any ground rent or maintenance fees you need to pay for the upkeep of communal areas (like hallways, roof or garden).
Step 6: Hire a solicitor or conveyancer
Much like getting your finances in order, it's good to get a solicitor or conveyancer lined up because this is one the first things you'll be asked for when you put in an offer on a property.
Solicitors tend to be more expensive than conveyancers but they'll be able to handle any legal issues that crop up. Conveyancers are specialists that deal with the legal ins and outs of property sales but they won't be able to resolve any complex legal problems. It's entirely up to you which you choose but it's vital to find one with a good reputation as they'll oversee the sale and be your point of contact. Recommendations and word of mouth are usually the best ways to find someone suitable.
Step 7: Make an offer and confirm your mortgage
Before you make an offer, check to see what nearby properties sold for – it will give you a better idea of whether or not the asking price is realistic or if there's leeway for a lower bid.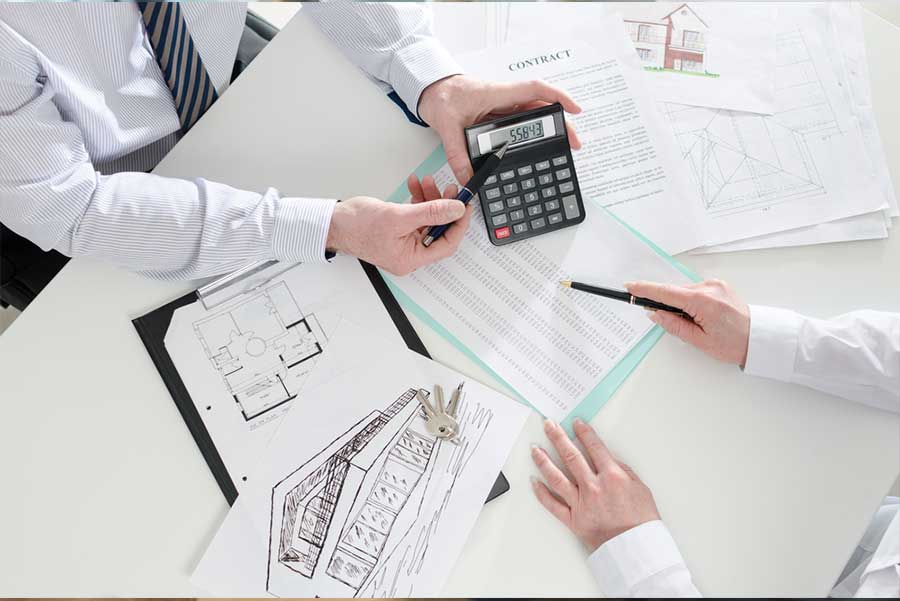 If you've already sorted out your mortgage in principle, now is the time to confirm it with your lender. They'll arrange for a valuation to be done on the property just to make sure it's worth the asking price.
If you haven't organised a mortgage in principle and need to arrange one, you'll need to move quickly as there may be other buyers keen to snap up the home of your dreams – which is why it's worth putting in the admin hours upfront and sorting it out beforehand.
Step 8: Organise a survey and wait for searches to be completed
It's worth noting that your mortgage lender's valuation is only a superficial look at a property and while it should spot serious issues, it won't give you details about any other repairs that need doing – but a property survey will.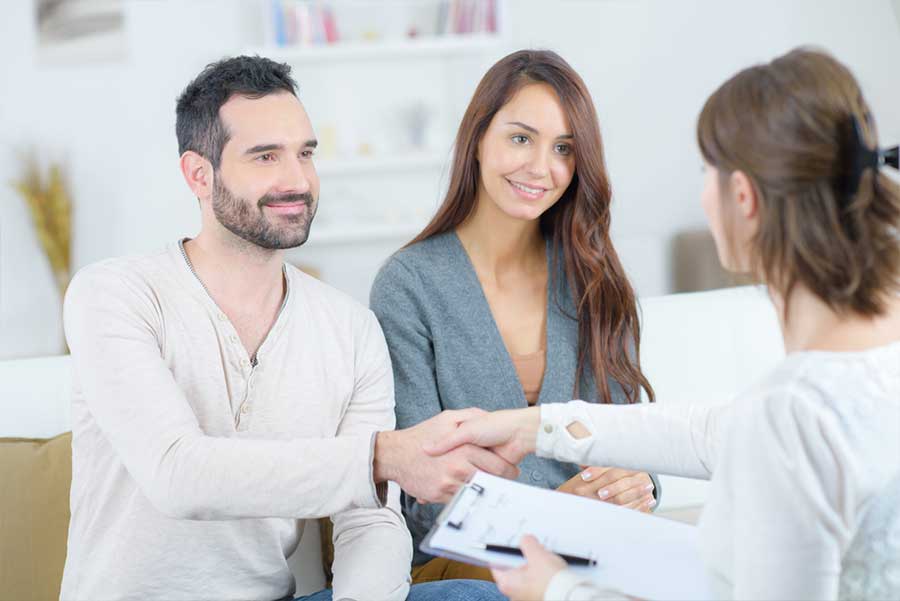 Surveys should be carried out by a qualified chartered surveyor accredited by RICS (Royal Institute of Chartered Surveyors) or RPSA (Residential Property Surveyors Association). You can choose from three types of survey:
Basic condition report – best for new or recently built homes, this type of survey provides an overview using a traffic light system to highlight problems. Aim to budget around £250.
Home buyer report – offers a more detailed look inside and outside a property including identifying any obvious signs of damp or subsidence. These surveys are more expensive than a basic report (aim to budget anything upwards of £400) but it could save you money in the long run.
Structural (building) survey – this is the most comprehensive type of survey and while you can have this done for any property, it's particularly recommended for older homes or properties that are unusual (for example if it has a thatched roof or is listed). Aim to budget at least £600.
Your solicitor or conveyancer will also arrange for 'searches' to be done with various organisations like the local council, Land Registry and Environment Agency. Property searches should highlight points such as whether a property is listed, in a conservation area or a smoke control zone.
Step 9: Pay your deposit and exchange contracts
You should wait for the results of your survey and searches before handing over your deposit just in case they show up any concerns. Any issues that do arise can be used a bargaining tool and you'd be within your rights to ask the seller to either rectify the problem or reduce the asking price to reflect it.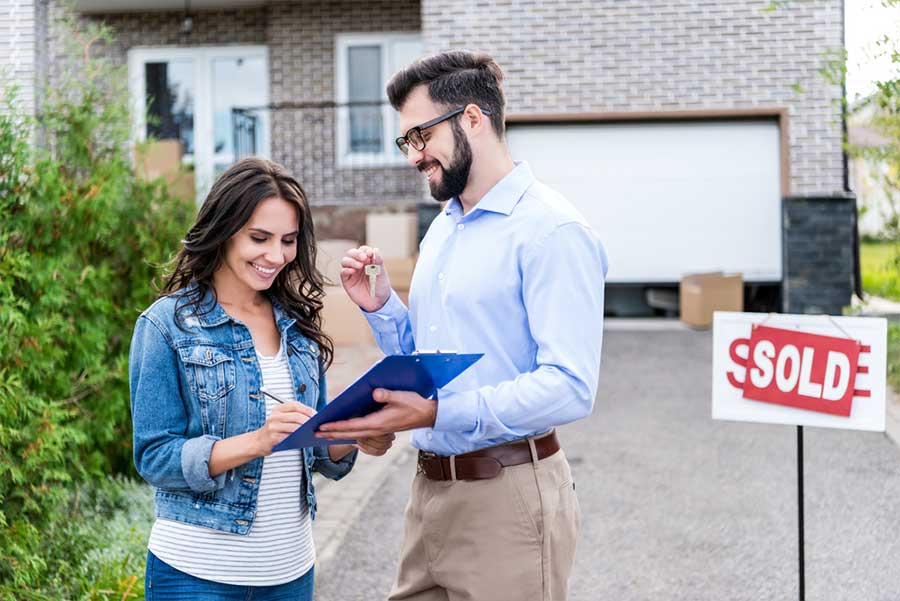 You can only exchange contracts when you've paid your deposit, at this point, the sale is legally binding. If you pull out of the sale now, you could lose your deposit. On the bright side, it means that you're no longer at risk of being gazumped.
When you exchange, you become the legal owner of the property so it's sensible to make sure you've got home insurance in place.
Step 10: Complete the sale and collect your new keys
Completion usually happens some time after you exchange contracts – usually a week to ten days but it could be longer depending on what you agree with the seller. During this time you should sort out any final packing and organise a removals firm.
On completion day, your solicitor or conveyancer will transfer the remaining amount owed on the house to the seller and finalise the transfer of deeds. When each side is happy that everything is in order, you'll be able to pick up the keys to your new home from the estate agent.
If you don't want to wait then you can exchange and complete on the same day but it can be a roller coaster of emotion and stress, especially if there are any hiccups as you'll only have a short timeframe to find a solution.
There's no denying that buying a house is a long and expensive process, but those first steps across the threshold make it all worthwhile. Plus, we've joined forces with Sky and uSwitch to help keep the pennies you've still got, in your pocket.