Moving home? You may consider porting a mortgage via a mortgage advisor to save money.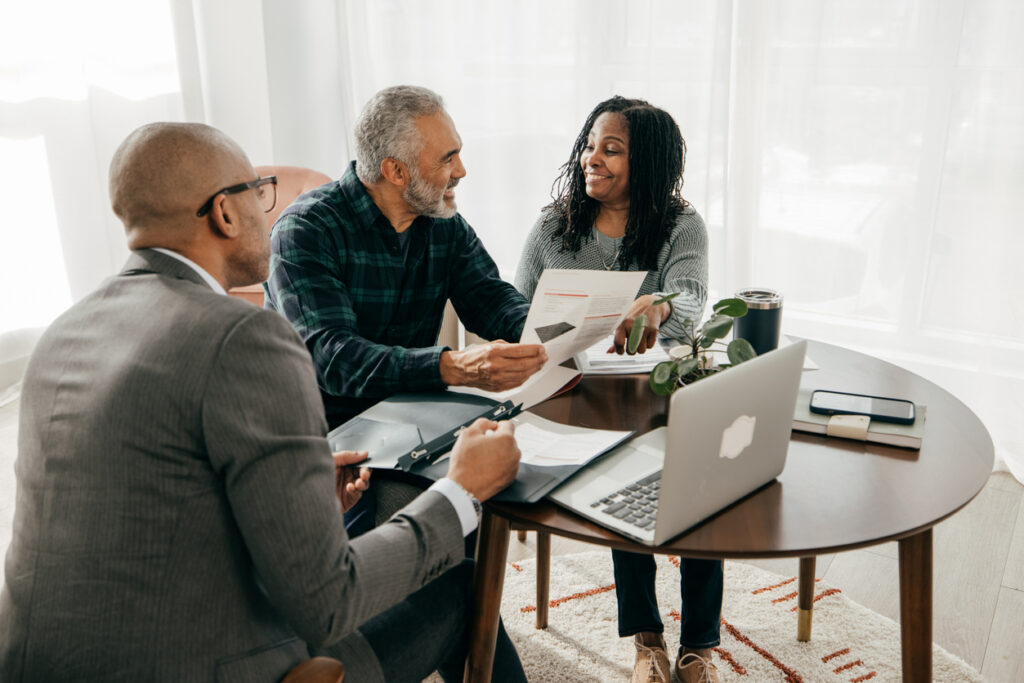 Here you can learn how to port your mortgage when you're looking to move house.
You can find out:
Porting a mortgage 101
When should you port a mortgage?
How does porting a mortgage work?
Porting eligibility and exclusions
What else to note
Is porting a mortgage right for you?
Porting a mortgage 101
If you are a homeowner looking to move into a new home, you may wonder what to do with your current mortgage. For many people, you can take your existing mortgage with you – otherwise known as 'porting' your mortgage. This can be more cost-effective than taking out a new mortgage.
Porting helps retain the existing fixed rate for the remaining term of the fixed deal – which is especially important now as many homeowners are currently locked into 5-year fixed rates as low as 0.99%.
To help you learn more about mortgage porting, we asked our trusted mortgage expert, David from Endpoint Mortgages, what you should know.
When should you port a mortgage?
When it comes to buying your next house, you can choose to port a mortgage or take out a whole new deal. The new mortgage pays off your old one, and you move on to a whole new deal. However, there can be costs involved, which is why many choose to keep their current mortgage and transfer it to the new property.
With rising interest rates, many homeowners are making the most of their fixed-rate deal to save more money when moving. Porting a mortgage may also suit you when you are still in the fixed term period of your existing mortgage as you will not face the early repayment charges of remortgaging.
If your situation has changed, such as your credit rating has dipped or you are on a lower income now since your original mortgage offer, it might reduce the chance of your port being accepted.
How does porting a mortgage work?
For example, say someone has £250,000 outstanding on their fixed rate of 1.25%. and it is fixed until 2027. They have decided to buy a new house and now need a new mortgage of £325,000.
They will be able to port the £250,000 to the new property and borrow the additional £75,000 at the most suitable rate their lender is offering at the time. At time of writing, standard interest rates are around 5-6%.
Porting a mortgage to a more expensive house is possible, but if you cannot make up the difference in cash, you will need to borrow more money.
Keep in mind that your lender may allow you to take out an additional mortgage with them (sometimes called a top-up mortgage) to cover the extra money needed. There are caveats to this, mainly being that the top-up must be with the same provider, and you will also have to pass an affordability check on the new loan.
As a porting application is an onward purchase, you can also apply to amend details (subject to meeting eligibility criteria) such as loan term, repayment type, add on an applicant (as long as no more than 2 applicants in total), for example.
Downsizing
If you are downsizing and want to decrease your mortgage when you port, you will need to repay the difference to your lender. Many lenders will let you reduce your mortgage only so much before they charge you a fee. Working with a mortgage broker can help you find the most cost-effective approach.
When you are not selling
Porting a mortgage is possible even if you are not looking to sell your property, but you want to port to a new residential purchase application. This is possible, providing the existing mortgage will be repaid by one of the following methods:
Your own funds
Remortgaging to another lender
Converting to a let-to-buy with another lender
Porting eligibility and exclusions
Typical eligibility
You are an existing mortgage customer
You are on a Fixed Rate, Term Tracker, or Lifetime Tracker
The eligible rate will need to have at least 6 months remaining
Where the existing mortgage must be repaid simultaneously with the drawdown of the new application

Common exclusions
Any account in arrears
More than two applicants (depending on lender)
Equity buy-out (EBO)
Marital disputes
If your circumstances have changed and no longer fit the affordability criteria. For example, you're on a lower salary, unemployed or have been self-employed for fewer than 2 years
What else to note when you are thinking about porting a mortgage:
Where an early redemption charge (ERC) is applicable and the new amount to be borrowed is less than the current available portable balance, the early repayment charges will be calculated on the amount being repaid. For example, if the current mortgage is £100,000 and the new mortgage is £70,000, then the ERC will be calculated on the £30,000 repayment.

Even if your mortgage is portable, there is no guarantee that the lender will approve your request. You may get rejected if your circumstances have changed or you do not meet eligibility requirements.
When porting an existing mortgage, the completion of both the sale and purchase must occur on the same day, and this will be a condition of the porting lenders mortgage offer.
Is porting right for me?
Before you make any mortgage moves, it is wise to contact a mortgage advisor who will be able to talk you through the different approaches you can take – and what makes sense financially. Their advice and recommendations can help you find the right mortgage porting option for your needs so you can move home easily.
Don't risk losing your home. Your home may be repossessed if you do not keep up repayments on your mortgage. There may be a fee for mortgage advice. 
Get started with expert mortgage advice