The scheme that gives you a discount on new build homes.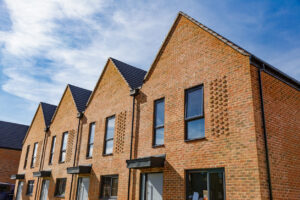 After decades of rising property prices, first-time buyers can often struggle to get on the property ladder. Thankfully, the government has stepped in to provide a number of schemes as a helping hand, one of them being the First Homes scheme.
If you're a first-time buyer, you may be able to buy a home for 30% to 50% less than its market value. The home can be:
A new home built by a developer
A home you buy from someone else who originally bought it as part of the scheme
Currently, the First Homes scheme is only available in England.
In order to eligible for the First Homes scheme:
You must be 18 or older.
You must be a first-time buyer.
You must be able to get a mortgage for at least half the price of the home.
You must be buying the home as part of a household where the total income is no more than £80,000 (or £90,000 if you live in London).
The local council may also set some eligibility conditions, such as:
The First Homes discount prioritises essential workers.
The discount prioritises people who already live in the area.
The discount prioritises those on lower incomes.
Other factors to note include:
The maximium purchase price after the discount is £250,000 or £420,000 in London.
The discount is typically 30% but local authorities can increase it up to 50%.
It is applicable to new build properties only.
A 5% deposit is required in addition to any incentives from the builder.
You should obtain an Authority to Proceed (ATP) from the local authority. A Decision in Principle (DIP) can be keyed before ATP has been obtained by selecting the new scheme and a full application should only be submitted after ATP has been granted.
How does the First Homes scheme work?
For example, a First Homes property has a market value of £200,000. If you're a local key worker, you could buy it with a 30% discount of £60,000, meaning the property would cost you £140,000. That means you don't have to save as much for a big deposit and you're able to step onto the property ladder with lower mortgage payments.
When you sell the property, the 30% discount that you received is passed onto the next buyer, who would also need to be a key worker or a local first-time buyer.
What about the mortgage?
The scheme requires first-time buyers to purchase the property with a mortgage that covers at least half of the purchase value.
Mortgage criteria involve the following:
Minimum 5% personal deposit based on the discounted purchase price.
First Homes scheme specific products must be selected.
A mortgage must be on a capital and interest repayment basis.
Minimum 50% loan to value (LTV) based on discounted purchase price.
You can find out more information about the First Home scheme on the gov.uk website.
If you're interested in finding out more about this scheme or how much you could borrow, contact an independent mortgage advisor from Endpoint Mortgages for impartial and honest advice.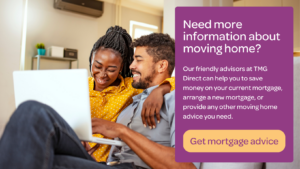 Don't risk losing your home. Your home may be repossessed if you do not keep up repayments on your mortgage. There may be a fee for mortgage advice.