With borrowing rates at a record-low, many homeowners can slash costs by remortgaging.
Mortgages are long-term commitments but you do not have to stick with the same product for the whole term of the loan. A remortgage is where you take out a new mortgage on a property you already own – either to replace your existing mortgage, or to borrow money against your property. New customers aren't the only ones who stand to benefit from cheaper mortgages.
With mortgage borrowing rates currently at an all-time low, homeowners are able to borrow more cheaply, which largely explains why the number of people remortgaging hit a seven-year high in August, according to the Council of Mortgage Lenders.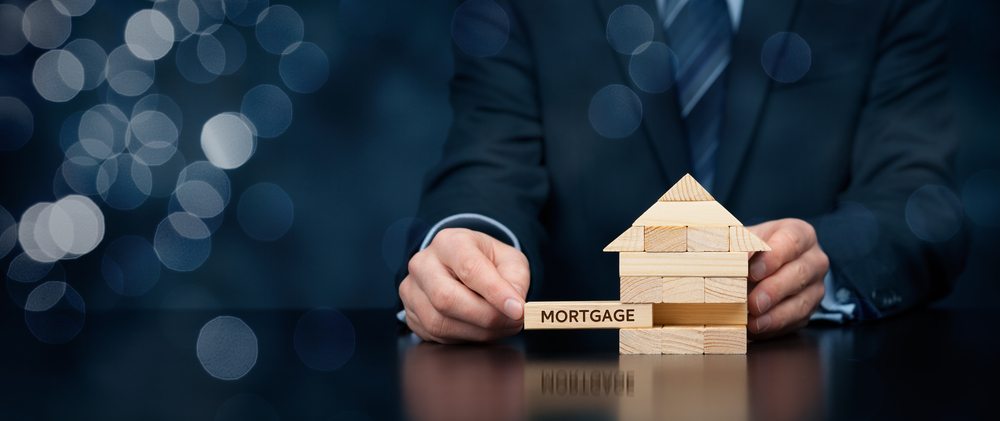 For most people, their mortgage is their biggest financial commitment. And it follows that reforming the largest debt can produce the largest saving – 11% of people who refinanced in August are now paying more than £500 less each month compared with their previous mortgage deal, according to Legal Marketing Services, a mortgage processor. So should you switch mortgage?
Everyone who has an existing mortgage should be checking now to see if they can save money, but that will largely depend on the rate of the existing mortgage.
If, for instance, you are currently on one of the very cheap lifetime trackers, which tend to charge 0.5% over the Bank of England's base rate, which currently stands at 0.25%, you should think about staying put, especially as many economists predict that the Bank of England is likely to announce a further cut to the base rate in November, bringing it down to just 0.1%.
On the other hand, if you are on say a more expensive Standard Variable Rate, which is a type of mortgage interest rate that you are most likely to go onto after finishing an introductory fixed, tracker or discounted deal, and then it may be worth seeking a better deal.
A brief step-by-step guide to remortgaging to explain the process:
Whether you are looking to cut costs or release equity in your property because it has increased in value, consider why you want to remortgage.
Discuss your options with an independent mortgage adviser who is not tied to a particular lender and will be able to compare a wide range of remortgage deals, helping you find the best deals on the market.
Number crunch by ensuring that you take all additional charges, such as arrangement and exit fees, into consideration.
Mortgage rates are subject to change, which can change your circumstances. If you've found a better deal, talk to your existing lender to see if they will match it.
Let the mortgage broker guide you through the mortgage application process, including the credit check(s) involved, from start to finish.
Ensure that you appoint a solicitor to handle the legal side of the mortgage transaction.
Ultimately, anyone remortgaging should seek independent expert advice on the process. An independent adviser will help you choose the right type of product, help you identify the best deals and
BEST BUYS – Direct Products – Remortgage Rates
| | | | | | | | |
| --- | --- | --- | --- | --- | --- | --- | --- |
| Provider | Rate | Rate Type | Period | Max LTV | Min Fee | Redemption | Incentives |
| Furness BS | 1.24% | Variable | 2 years | 80% | £999 | 1st 2 yrs: | Free valuation fees (Max £335). Free legal fees England, Wales or £150 towards legal fees England, Wales, Scotland. No Higher Lending Charge (HLC). |
| Skipton BS | 1.48% | Fixed | 31/01/2019 | 80% | £995 | To 31/01/2019 | Free valuation fees. Free legal fees. No Higher Lending Charge (HLC). |
| Melton Mowbray BS | 1.50% | Variable | 3 years | 65% | – | 1st 3 yrs: | Offset option. No arrangement fees. Help towards legal fees. No Higher Lending Charge (HLC). |
| Saffron BS | 2.19% | Variable | 3 years | 80% | – | 1st 3 yrs: | No arrangement fees. £800 cashback On Completion. No Higher Lending Charge (HLC). |
| HSBC | 2.14% | Fixed | 31/12/2021 | 75% | – | To 31/12/2021 | Free legal fees. No arrangement fees. Free valuation fees. No Higher Lending Charge (HLC). |
| Coventry BS | 1.69% | Variable | Term | 75% | £999 | None | Free valuation fees (Max £670). Free legal fees. No Higher Lending Charge (HLC). |
Source: www.moneyfacts.co.uk – 28.10.2016