Property Price Advice has partnered with Responsible Equity Release to bring you 'A Simple Guide to Equity Release' based on the most common questions asked about it.
It takes only a small amount of information to give you a good start in understanding Equity Release.

What is Equity Release?
First we define Equity.
The equity in your property is difference between the market value of your home and any secured debts such as mortgages, loans and charges on the property.
For example,
If your home is worth £200k and you have a remaining mortgage of £30k, then you have £170k equity stored in your home.
Equity Release is a financial tool which allows you to access that property wealth to spend as needed without having to move home or strain with monthly repayment commitments.
How does Equity Release work?
Equity Release, also known as a Lifetime Mortgage, involves releasing a tax-free portion of your property's value for you to spend as you wish. It requires you to be aged 55 or over and own your property to be eligible.
The biggest benefit of Equity Release is that you remain the owner of your home 100%, so there is never a risk of repossession.
You can choose how you would like to receive your money, in a cash lump sum, or in an account to draw upon as and when needed, or a mixture of the two, it's flexible to fit your financial needs.
The Equity Release plan is typically repaid with interest from the sale of your property when you pass away, although there are other options to repay if you wish.
How much can I release?
In 2013 over 20,000 homeowners released an average of £60,000 from their property's value, an average which is rising.
How much you can release depends on your unique information such as your property value and your age, the older you are and the more valuable your home the more you can release.
Amounts released vary from 19% – 55% of a home's value, however, you should ask for a Personalised Illustration to obtain a more accurate, tailored figure.
Try out our calculator below to see how much you could release.
What about leaving an Inheritance for my children?
It is entirely possible to both release equity & leave an inheritance for your loved ones. There are two main ways to achieve this and they can even be used together:
You can choose to 'ring-fence' a portion of your property's value to ensure there is always an inheritance left behind.
There is an option to make monthly interest payments and even capital repayments to keep the total repayable amount down and ensure an inheritance remains.
In some cases, sons and daughters have contributed to these payments as they have benefitted from the equity release at the time.
You can choose to stop the monthly payments and revert to a plan without them, such is the flexibility.
What is Equity Release used for?
Every individual has their own reasons to release equity; however the most common reasons include:
To make home improvements – future-proofing your home
To supplement an income – to ensure you can live comfortably
To gift money to family members – a home deposit, for a wedding, or for educational fees for example
To pay off an existing mortgage –  for financial breathing space
To Upsize – to bridge the gap to a more expensive property
Inheritance Tax Planning – to try and maximise the inheritance your loved ones receive from you
For leisure – to pay for a holiday or a new car
Is Equity Release Safe?
As well as being regulated by the Financial Conduct Authority, Equity Release also has an industry watchdog called The Equity Release Council making it a highly regulated, safe product.
Only companies who are members of The Equity Release Council can offer you approved plans, which have the following inbuilt safeguards:

You will remain the owner of your home – it will be your name on the deeds
A 'No Negative Equity Guarantee'- means you will never owe more than the value of the property
You retain the right to sell your house or move home at anytime you want
You will never be asked to leave your home and can live in it for the rest of your life. This also applies to a partner if you took out the plan together
What are the options for releasing equity?
Equity Release plans are incredibly flexible to suit your unique circumstances. There are three main options summarised below.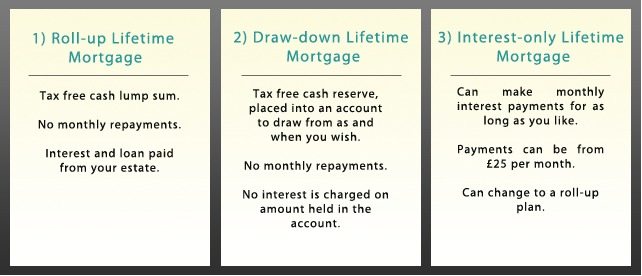 A specialist adviser will discuss each of these options with you in depth and advise on the best fit to your financial needs.
Top Tips for Releasing Equity & Recommendations
Property Price Advice has carefully selected Responsible Equity Release to be our Equity Release Partner.

As well as being one of the UK's largest Equity Release Specialists, Responsible are recommended due to their dedication to the highest quality customer service and safety.
Their commitment to quality sees extra assurances and safeguards in-built which go beyond the industry standards, including:
Ensuring advice is face-to-face for a full understanding of all the information
No obligation or pressure to proceed at any time, and no fees until completion
Member of the Equity Release Council
All alternatives explored and considered
Personal financial circumstances clearly understood
Advisers trained beyond industry standards
Responsible Equity Release offer these tips:
Speak to a specialist to ensure you receive advice from an experienced, expert source
Involve your family in the decision, it may affect them later and it can be fully explained to them
Take your time to make a decision, you should never feel pushed into it
Gather all the facts to make sure your decision is informed
Equity Release will reduce the value of your estate and may affect your tax position and your entitlement to state benefits – however, this will be discussed and there may be ways to mitigate some of these effects