Whether you've just bought your first place, have found your forever home, or are sprucing up an investment property, renovating your bathroom is a great way to boost its worth. Here are five ways your bathroom could add value to your home.
1 Install a second sink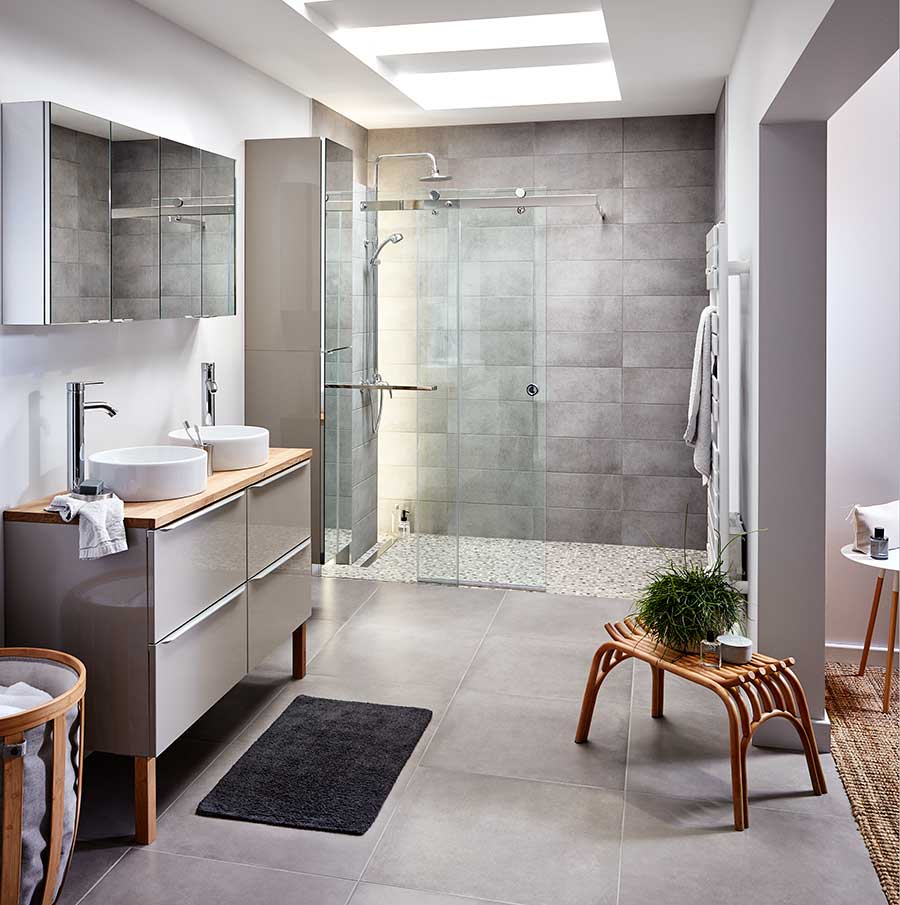 Second sinks can be a godsend to busy families and couples with only one bathroom. Even if you don't think you'll need two at first, you'll soon find you can't live without them! It's also something to consider if you're thinking of selling in the future – this luxury feature is a memorable selling point that could encourage prospective buyers to make an offer.
A second sink is quite easy to install in a bathroom, even if you don't have a great deal of space. There are double basins available that connect to the same water pipes, which is preferable if you don't have a large bathroom, or you could simply install two separate basins side by side.
An additional sink could potentially raise the value of your property, but only if they are placed adjacently. They should look like a mirror image, otherwise it will seem like an unintentional design flaw that could put buyers off.
If you want a preview of what a double sink would look like in your space, this free bathroom planner creates a digital layout of your bathroom so you can experiment with different sink sizes, placements and designs.
2 Upgrade your shower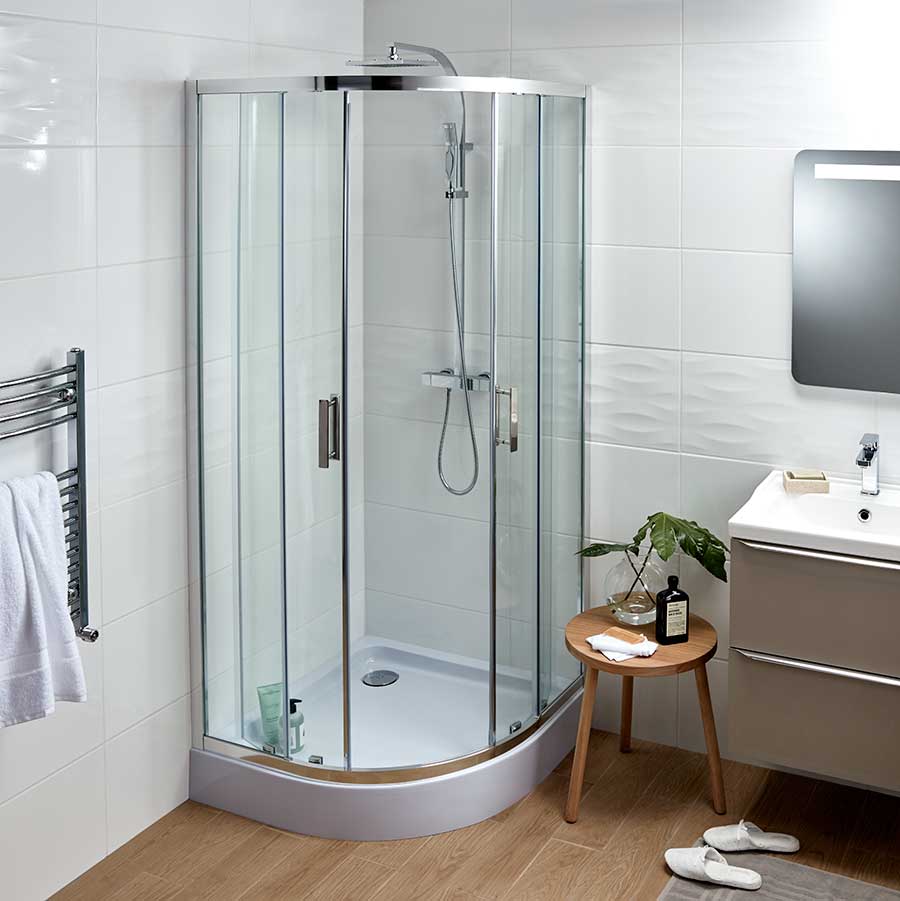 There are so many pluses to upgrading your shower. As with all water appliances, showers tend to look a little dingy after a while, especially if you live in a hard water area or have had a problem with limescale. A brand-new shower will instantly make your bathroom appear cleaner, brighter and more inviting.
There are many different types and technologies to choose from when it comes to showers. Electric, thermostatic mixer, digital and power showers are widely available, as well as rain shower heads, wet rooms and shower columns… Oh, and then there's the option of a screen, sliding glass doors and millions of curtain designs too!
With so many options it might feel a little overwhelming when you're deciding what to pick. How do you know which type of shower will best suit your needs or be the most attractive to future buyers?
If you need help clarifying the differences between the many shower types out there, check out this buyers guide. It will tell you everything you need to know when choosing your shower upgrade. You could also use B&Q's nifty bathroom planner to try out different shower product combinations in a virtual plan of your bathroom to discover your dream setup.
3 You can never have enough storage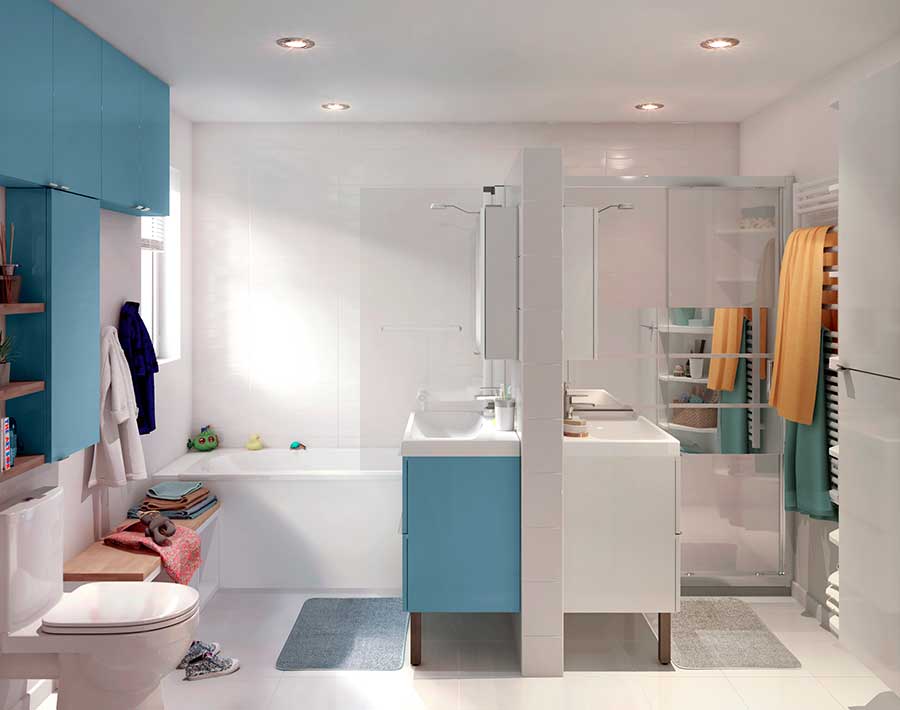 We store a lot in our bathrooms; hair products, skincare, hand wash, dental products, shaving kits, cleaning sprays, toilet roll, medicines, pampering essentials, towels… and many of us stock up on duplicates whenever we can! There are also quite a few items kept in a bathroom that we'd prefer to keep in a cupboard rather than leave on display for our guests to see.
It's safe to say that there's no such thing as having too much bathroom storage, so if you're thinking about renovating your bathroom you might want to add an extra cabinet or two. Also, if you're looking to sell your home in the future, storage is often a make or break factor for buyers.
There are many storage options to choose from, no matter what size bathroom you have. Built-in and freestanding cabinets are quite popular, but you can also get custom-made units to fit into awkward spaces. If your bathroom is smaller, consider shelving – the more floor space you have, the larger your room will appear, so utilise those empty walls!
If you don't have any shelving or caddies near your bath or shower, you could be missing out on a great opportunity here. Just make sure they're waterproof as they can get damaged very quickly.
Check out these clever storage ideas for some inspiration.
4 Refresh your colour scheme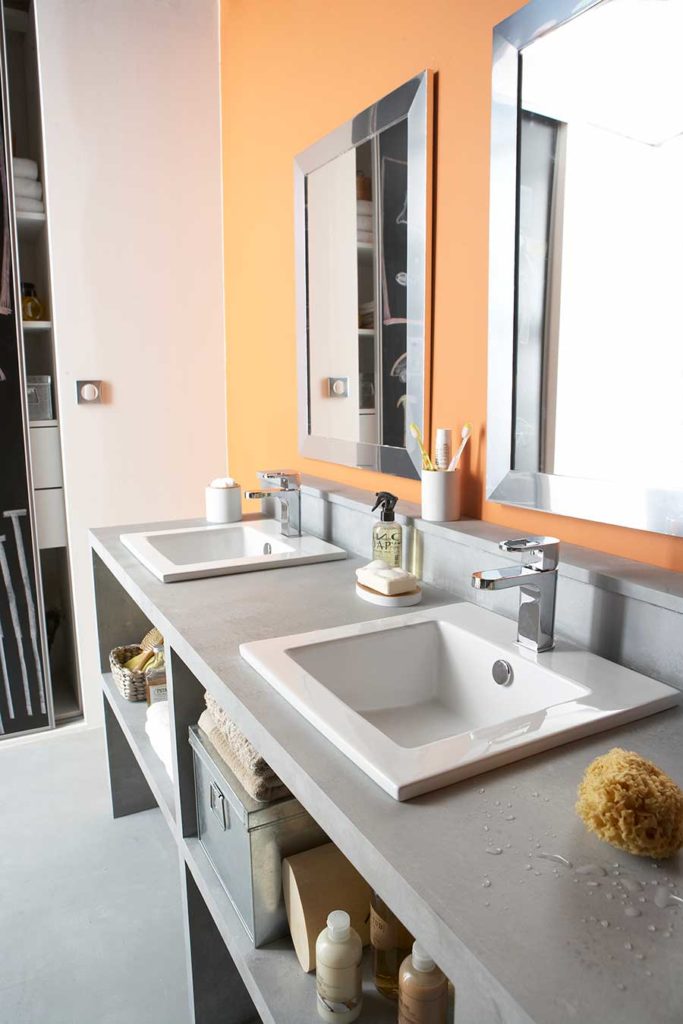 The 70s was a rather shameful era when it comes to bathroom decor – there were luminous oranges, lime greens and shocking purples aplenty, and countless home owners have been trying to paint over this horrendous blight on DIY history ever since.
This is why, when it comes to decorating bathrooms, having a neutral colour scheme is best – especially if you're selling your home in the near future. You should ideally stick to whites, creams, blacks, deep blues and rich wood panelling when refurbishing this particular room.
But that doesn't mean your bathroom has to be devoid of personality. You can easily express your unique style with bath mats, freestanding cabinets, towels, plants and accessories. You could even change a plain toilet seat for one in a bright colour or design, but stick to neutral shades when it comes to tiles, paint and big appliances.
If you're still set on having a brightly coloured bathroom, you can test out which colour schemes work and which ones don't on a virtual design of your bathroom by clicking here. For some inspiration on brighter colour schemes that work, check out this article.
5 Make space
If you can, consider extending your bathroom. Bathrooms are often one of the smallest rooms in the home, even though they're very frequently used, and a little extra space will greatly increase the value of your home. It'll also mean more room for storage or a larger shower.
Of course, there's a lot to consider with this sort of renovation, such as reworking the plumbing lines if you need to move any appliances. Also, it's probably not worth it if you have to significantly reduce the size of one of your bedrooms to compensate, as this will actually decrease the value of your home.
If you aren't able to extend your bathroom, why not create another in a different part of your home? A small powder room or en suite solves the problem of bathroom queues and will boost the value of your property.
If you want to focus on making the most of the space you have, consider rearranging the layout of your bathroom. Adding shelving opens up floor space and is a great way to make the room appear larger, as will installing a clear shower curtain, adding texture to the ceiling to draw the eye upwards or increasing the amount of lighting (specifically to the lower parts of the room). For inspiration, check out B&Q's compact bathroom design.
Happy renovating! For more ideas on improving your bathroom, check out our article 8 steps to complete your bathroom project.