No matter what your budget, style, room size or level of DIY experience, you can make your dream bathroom a reality. Although it may be one of the smallest rooms in the home, renovating your bathroom is an incredibly worthwhile investment as it's so often used.
Did you know that a newly decorated bathroom could add 5% to the value of your property? To put that into context, the average semi-detached house in January 2017 cost £216,000. With a new bathroom, a whopping £10,800 could be added to the selling price!
But where to begin?
Here are eight simple steps to help you start – and most importantly, complete – your bathroom project.
1 Assess your budget needs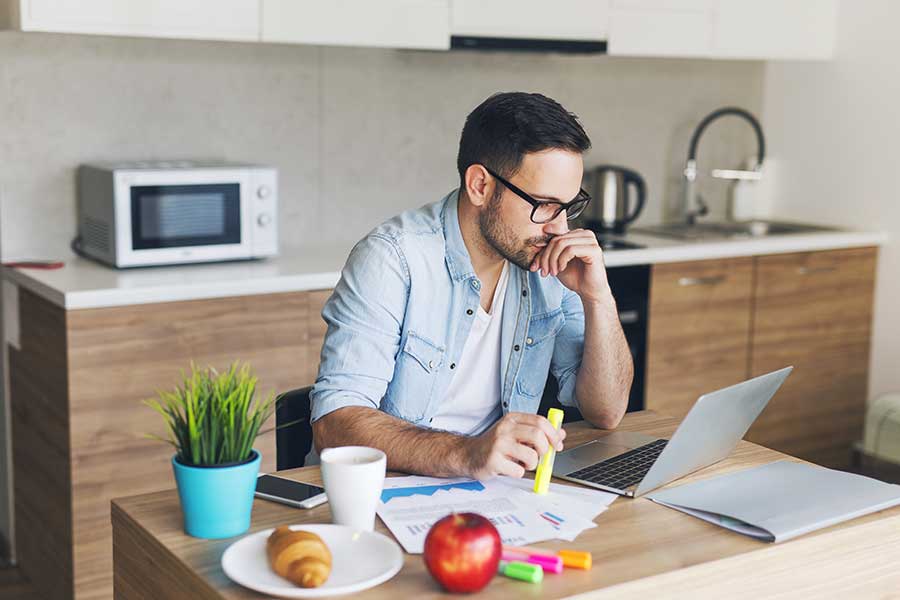 There are plenty of decor options available for any sized budget, but by working out a plan at the very beginning you can reduce the risk of surprise expenses further down the line. It may also help to influence some of the choices you make, especially as some bathroom design decisions can end up costing more than others.
It's important to ask yourself what it is you're trying to achieve with this project. Is it a quick refresh, a refurbishment or a complete overhaul? Do you want to improve your property to sell it, or are you perfecting your forever home? The answer to these questions could significantly impact the amount of time and money you spend on redecorating your bathroom.
To get a rough estimate of how much a bathroom remodel could cost, check out this guide from Homebuilding & Renovating. It shows the average prices for various fittings and styles, as well as figures for low-end and high-end options.
But don't forget the cost of installation as well. If you're going to do the work yourself, will you need to buy or rent any additional tools and equipment? And if you're going to hire a tradesperson, how much do they typically charge?
2 Get inspired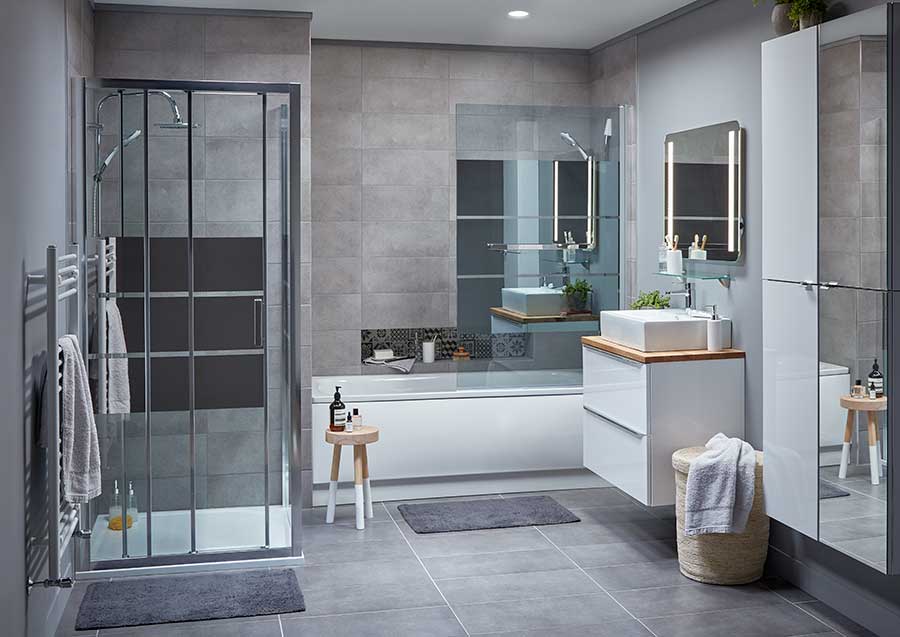 Once you've got an idea of how much you're willing to spend and what exactly you'll need to buy, it's time for the fun bit!
There are so many ways to find inspiration for a new bathroom. Magazines and blogs are great sources, as are websites such as Pinterest. But if you're looking for more realistic ideas tailored to everyday life, B&Q's nifty bathroom planner has a range of designs created to suit all spaces, functions and styles.
If you have a smaller bathroom, need something more suitable for kids or want to create a space to unwind in your home, these sample rooms are bound to inspire you. It is possible to have a bathroom that suits both your tastes and your needs, it's just a point of finding it!
3 Measure and plan your bathroom layout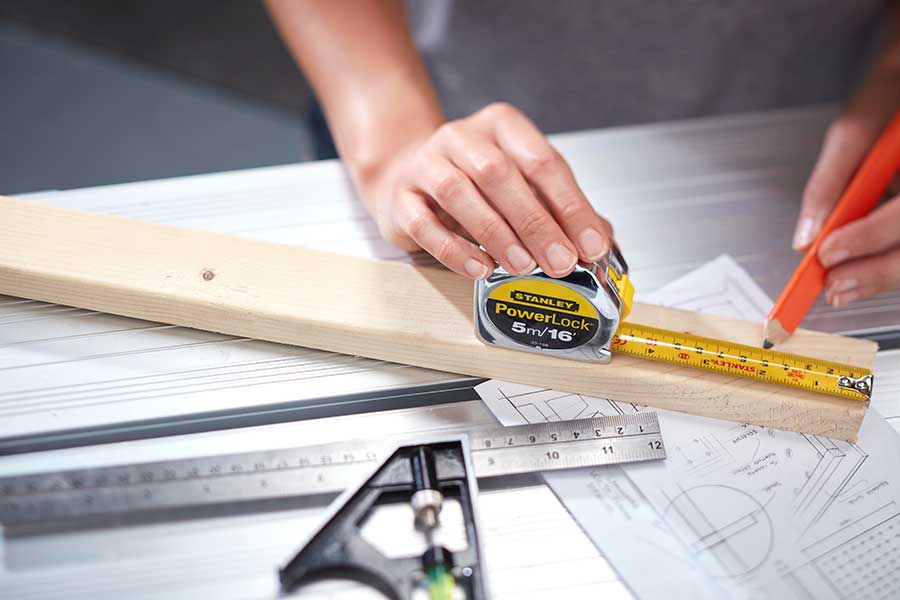 By this stage you should have a pretty good idea what you want to achieve with your bathroom renovation, so it's time to measure and plan your layout so you can get started.
Measuring a bathroom sounds easy – and it can be – but you'll need to be accurate. It might seem like a hassle, but consider measuring things twice to avoid making mistakes. Click here to see a guide on measuring your bathroom. Failing that, you could always call in a professional.
Once you've measured every corner, it's time to finalise your new bathroom design layout on paper. If you're not too confident about your drawing skills, this free bathroom planner can create a digital version of your bathroom so you can visualise different products within it.
All you need to do is draw out the shape of your bathroom or select a pre-made shape. Play around with products until you've settled on how you want it to look, have a quick tour with the 3D view and then print it out to use during your project. You can even create multiple designs to compare different ideas.
Having a visual representation of your design will make your bathroom project much easier – especially as you'll have a reminder of the end goal!
4 Start the work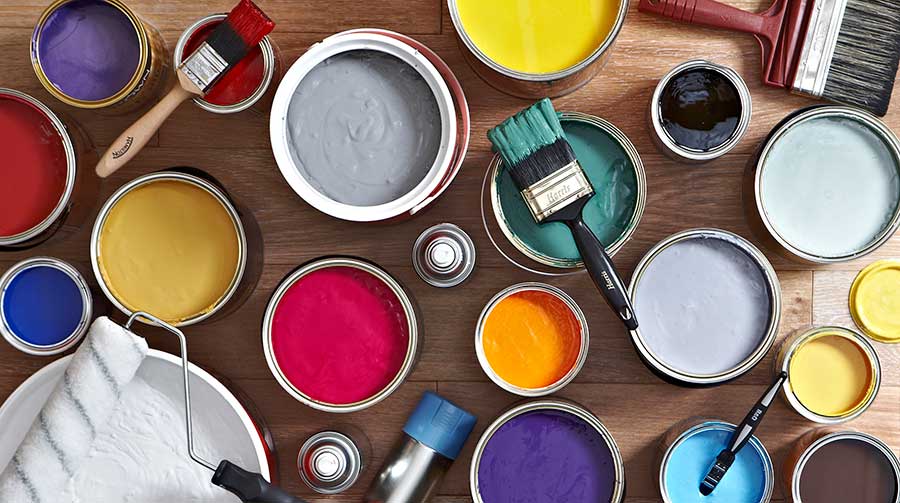 Most people know straight off if they want to tackle a bathroom project by themselves or hire a professional. You may even want to do most of it by yourself and hire someone to install certain products if you don't have the specialist skills or experience.
Finding a professional can be quite tough if your friends or family aren't able to recommend anyone (it's always handy to know a guy who knows a handy guy). When researching tradespeople always look via a reliable source, who have a trusted rating and payment system that is easy to use.
If you want to do some of the work yourself but need a bit of a helping hand, these free video guides cover everything, from replacing taps to applying grout. The steps are simple and easy-to-follow for home improvers of all abilities.
5 Buy your products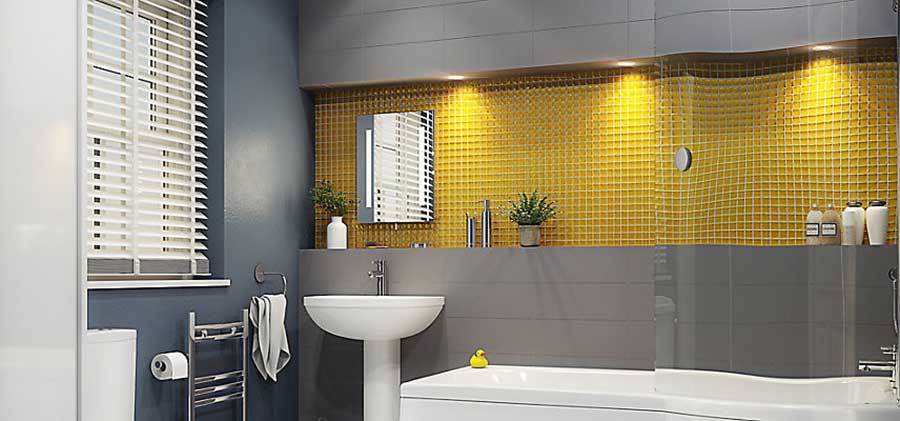 It'll suddenly feel very real and exciting the moment you start buying your products! However, if you're still not entirely sure what you want, it can be quite a frustrating and lengthy part of the process.
How can you tell which tap will fit in best with with your bathroom decor? Which shower has the right pressure for you? And should you tile or paint your walls?
If you're struggling to narrow down your choices, check out these guides. They offer practical and aesthetic information to help you choose the design, style or type for you depending on your needs and budget.
You can always go into a B&Q store to check out the display bathrooms they have there. That's the best way to get a real feel for your bathroom, and staff will undoubtedly be able to point you in the right direction if you're stuck.
Some tradespeople can get great deals on products because of trader discounts. If you're hiring someone to help you get the work done, it might be worthwhile asking them before buying what you need.
6 Finalise your budget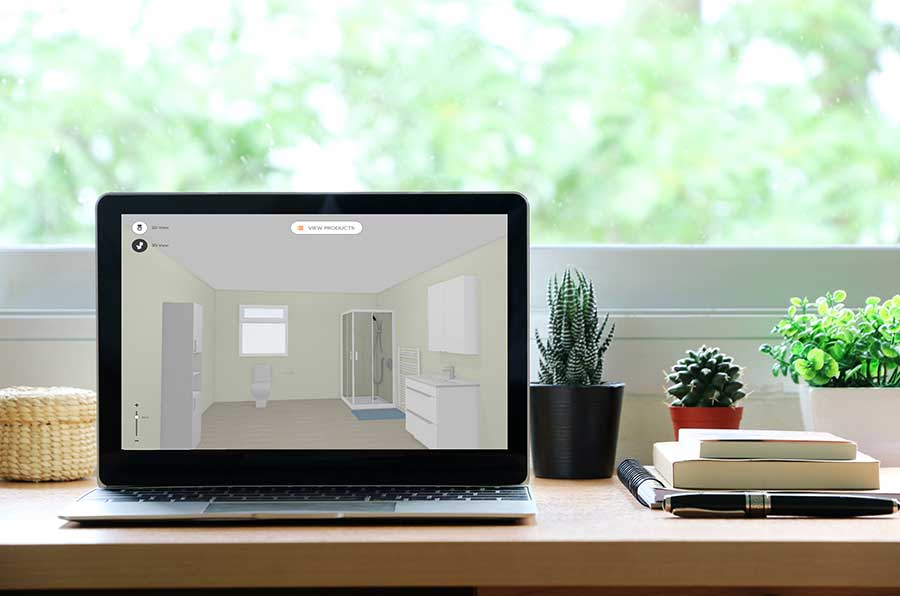 You've got everything you need and you're raring to go, but before starting the work now is a great time to check over and finalise your budget.
Did you manage to buy absolutely everything you'll need? Including smaller items such as screws and washers? There's bound to be a few odds and ends that you've forgotten about, but to ensure this doesn't happen you can use your free Product List from Plan My Bathroom.
When using Plan My Bathroom, if you add products to your design a Product List will automatically be created. All you have to do is save your design to use it. It's great as a check list and could help put your mind at ease when you have so much to think about.
Once you've bought everything on the list, make sure there's enough budget left over for the work to be carried out. If you have a bit left over and you want to buy some towels or additional decor with the extra money, wait until everything has been completed just in case you need it for something unexpected.
7 Survive the work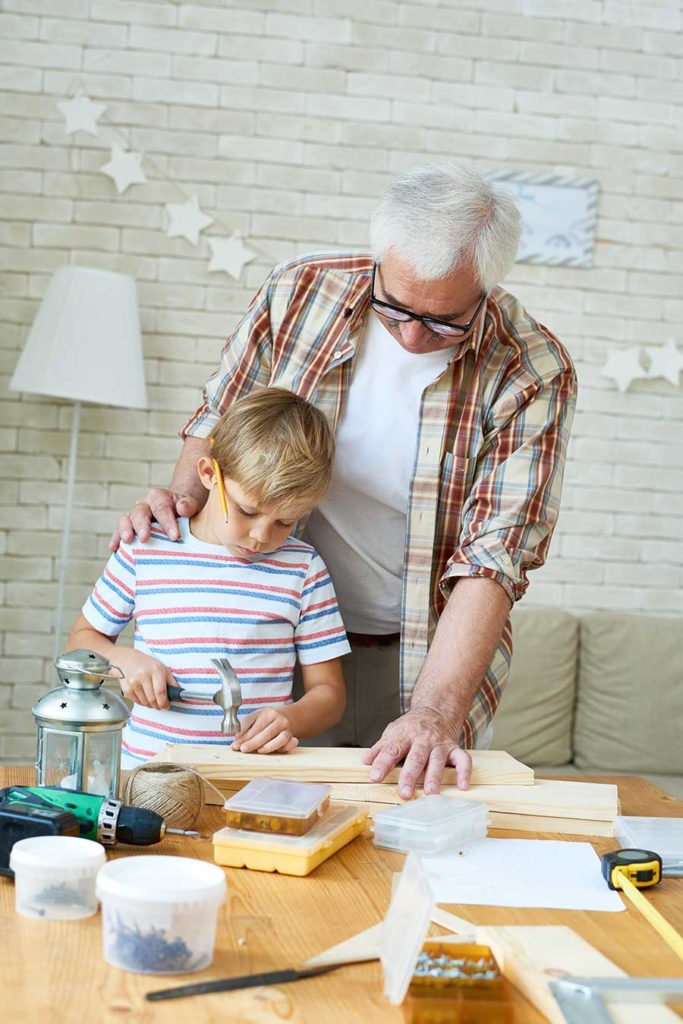 Everything is planned and ready to go, but there is just one tiny issue to deal with before your brand-new bathroom is complete…
Your current bathroom will be out of action.
Renovating bathrooms can cause havoc in the home, especially if you don't have another one you can use in the meantime. This might be a good time to get friendlier with your neighbours so you can use their facilities, or perhaps you could start visiting the showers at the gym or at work first thing in the mornings.
If you've got kids, you might want to see if they can stay with their grandparents for a while or at a few friends' houses. Home improvement and children rarely mix well, so if there's any opportunity for them to be away from the home grab it with both hands!
If you have family or friends who have the room for you all to stay until your bathroom is usable, even better!
8 Enjoy
And it's done!
All that hard work has finally paid off. Hopefully you've taken some before and after pictures to really appreciate how far you've come!
If you have anything leftover in the budget you can now get new towels, plants and decor to really make the space feel unique. For a little bit of guidance on how to style soft furnishings and accessories, check out '5 essential considerations for choosing bathroom accessories' from the Bella Bathrooms blog.