More than 14,400 streets across Britain currently have an average property value of £1 million-plus, new research shows.
Not so long ago, the words 'Millionaires' Row' signified an exclusive residential neighbourhood, often along one scenic strip such as a riverside or hilltop drive filled with great houses in varying architectural styles. Depending on the location, these may be stately homes, mansions, townhouses, often with imposing designs.
But today there are more than 14,400 streets in England and Wales where the average price is £1 million or more, according to a new report from Zoopla, which highlights the extraordinary property wealth enjoyed by many homeowners.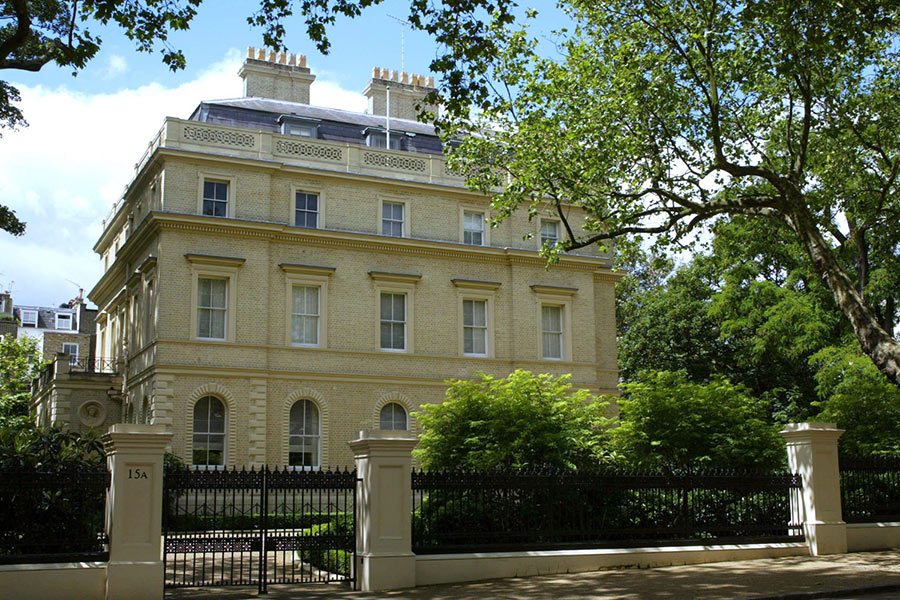 Kensington Palace Gardens in west London has been identified by the property website as Britain's most expensive street, with the average property price currently stood at a staggering £35,696,711.
Somewhat incredibly, Zoopla said average property values on the street have fallen by an average of £2,569,432 over the past 12 month, reflecting a slowdown in property price growth in central London.
Grosvenor Crescent in the SW1X postcode of London was identified as the second most expensive street, with an average property value of £21,984,033.
In third place is The Boltons, in the SW10 postcode of London, with an average property value of £19,858,239.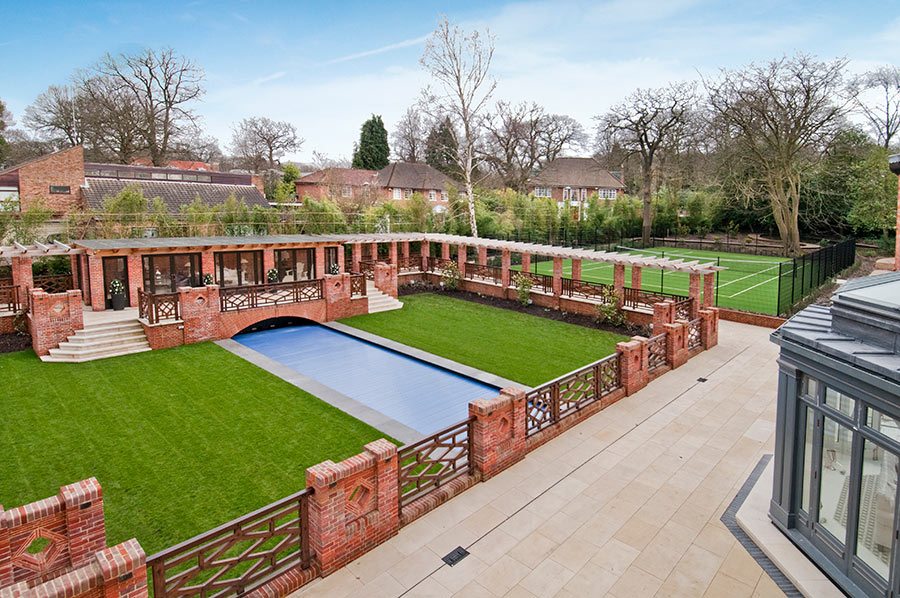 According to Zoopla, 94.2% of streets with an average property price of £1 million-plus are located in southern England.
Of the 14,417 total £1 million streets in Britain, 5,899 are in Greater London, 109 are in Scotland and 11 are in Wales, according to Zoopla's property 'rich list'.
Excluding London, Guildford in Surrey has the highest number of streets – 204 in total – where an average property value is £1 million-plus.
Top 10 most expensive streets in Great Britain
| | | | |
| --- | --- | --- | --- |
| Rank | Street Name                                                     | Area                                      | Average Property Value (£) |
| 1 | Kensington Palace Gardens | London | £35,696,711 |
| 2 | Grosvenor Crescent | London | £21,984,033 |
| 3 | The Boltons | London | £19,858,239 |
| 4 | Courtenay Avenue | London | £18,973,761 |
| 5 | Ilchester Place | London | £15,311,090 |
| 6 | Compton Avenue | London | £13,739,572 |
| 7 | Manresa Road | London | £12,587,961 |
| 8 | Cottesmore Gardens | London | £11,969,745 |
| 9 | Albemarle Street | London | £11,371,851 |
| 10 | Chester Square | London | £10,630,003 |
Top 10 most expensive streets by county in Great Britain, outside London
| | | | |
| --- | --- | --- | --- |
| Rank | Street Name | County | Average Property Value (£) |
| 1 | Golf Club Road, Weybridge | Surrey | £5,937,835 |
| 2 | Temple Gardens, Rickmansworth | Hertfordshire | £4,060,609 |
| 3 | Phillippines Shaw, Tunbridge Wells | Kent | £4,013,587 |
| 4 | Dock Lane, Brockenhurst | Hampshire | £3,247,728 |
| 5 | Broadway, Altrincham | Greater Manchester | £2,879,572 |
| 6 | Whitebarn Road, Alderly Edge | Cheshire | £2,775,571 |
| 7 | Mope Lane, Witham | Essex | £2,723,426 |
| 8 | Lovelace Avenue, Solihull | West Midlands | £2,125,724 |
| 9 | Cliff Road, Salcombe | Devon | £1,890,022 |
| 10 | Roundhay Park Lane, Leeds | West Yorkshire | £1,731,040 |
Top 10 most expensive streets by county* in Great Britain, outside London
| | | | |
| --- | --- | --- | --- |
| Rank | Street Name | County | Average Property Value (£) |
| 1 | Golf Club Road, Weybridge | Surrey | £5,937,835 |
| 2 | Temple Gardens, Rickmansworth | Hertfordshire | £4,060,609 |
| 3 | Phillippines Shaw, Tunbridge Wells | Kent | £4,013,587 |
| 4 | Dock Lane, Brockenhurst | Hampshire | £3,247,728 |
| 5 | Broadway, Altrincham | Greater Manchester | £2,879,572 |
| 6 | Whitebarn Road, Alderly Edge | Cheshire | £2,775,571 |
| 7 | Mope Lane, Witham | Essex | £2,723,426 |
| 8 | Lovelace Avenue, Solihull | West Midlands | £2,125,724 |
| 9 | Cliff Road, Salcombe | Devon | £1,890,022 |
| 10 | Roundhay Park Lane, Leeds | West Yorkshire | £1,731,040 |