How much does it cost to sell a house or flat? From estate agent fees to removal costs, we crunch the numbers to break down house selling fees.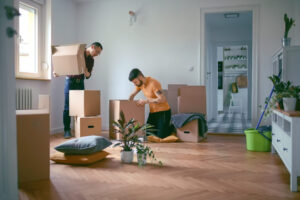 The process of selling a house is a neatly wrapped up phrase, but it does require a lot of unpacking. It's easy to focus solely on the property valuation and potential buyers when selling a home without budgeting for the expenses. However, it would be best if you prepared for the costs of selling a house before you put your property on the market.
How much does it cost to sell a house?
Estate agent fees
In most cases, homeowners instruct an estate agent to handle the property sale. Some will choose to sell privately, but the hassle of doing so tends to outweigh the cost of selling through an agent. The fee for an agent varies widely, with some offering different tiers of service. At the time of writing (summer 2023), the average fee for a traditional high-street agent falls between 1% and 3% of the final sale price with VAT on top.
Online estate agents can be cheaper and typically offer a fixed-fee service, though you're usually required to pay the fee upfront. Packages will vary, so be sure you select only what you need.
Note: It's worth reading through your contract carefully before signing on the dotted line. If you're unsure of anything, ask your agent.
Conveyancing
Once you've accepted an offer, you need to instruct a solicitor or conveyancer to begin the sales process. A conveyancer will handle all the legal issues involved with selling a property, from the title deeds to answering the enquiries made by the buyer's solicitors. Then, they'll arrange a draft contract and settle upon a completion date. Again, while you can technically do the conveyancing yourself, convenience dictates that hiring a professional is the way to go.
The conveyancing solicitor fees for selling a house will vary depending on the property's value and how complicated the sale is if there are legal entanglements. For a typical house with minimal complications, you can expect a fee within the range of £800 and £1,800.
Repairs and home improvements
With two obvious costs out of the way, it's time to move onto those that are all too easy to overlook. The first of which is getting your home primed for the market. To maximise your asking price, check out our article on value-boosting improvements. In terms of cost, a lot will depend on how much or little you decide to do. If you're not in a rush to sell, you may decide to undertake bigger projects, such as a loft conversion or extension, that will bump up your home's value significantly.
From a couple of hundred to a couple of thousand, the price of home repairs and improvements is entirely up to your budget.
Staging
Usually heard on American interior design shows, staging is the art of beautifying the home specifically with a sale in mind. While we're a little behind the curve here in the UK, you can reap significant rewards if you choose to embrace it.
Home staging is all about accentuating the property's best features, but that doesn't mean spending a fortune. More often than not, it's about decluttering, which means you may need to move some boxes or pieces of furniture into storage. It's a good idea to remove personal items such as photo frames and awards as they make it harder for the buyer to envision themselves in the space.
Creating a calm, neutral aesthetic throughout the property is a great way to play it safe and appeal to as many buyers as possible.
Removals
Unless you have your own van, moving your possessions is another cost of selling a house you'll need to consider. The amount you pay will depend on the size of your home, how many belongings you have and how far you're moving. A professional team could cost as much as £2,000 if you need help packing and transporting your belongings to your new home. If you have friends who are willing to help, you may only need to hire a rental van for a small fee.
Whether you're hiring the pros or going for a DIY move, this expense often needs to be paid before the sale is complete, so you'll need cash available.
EPC (Energy Performance Certificate)
Sellers are required to provide their buyers with a current Energy Performance Certificate (EPC) that maps out the property's energy efficiency. You need to have a certificate before putting your property on the market and getting one can cost you anywhere from £60 to £120.
Final bills
When it comes to moving out, you may need to settle any final bills with your energy and service providers. Always keep a record of your accounts so you're not hit with unexpectedly high costs.
Taxes
The majority of the taxes associated with selling a property (such as Stamp Duty Land Tax in England and Northern Ireland, or Land Transaction Tax in Wales) are paid by the buyer.
Do you pay stamp duty when selling a house?
Good news! You're not liable for stamp duty when you sell your home; only the buyer pays this. The flip side of that is that you might be buying somewhere to move to, so you'll end up paying stamp duty on that purchase.
To get a handle on what the charge might look like for the property you're eyeing up, check out the gov. uk's online stamp duty calculator.
If you only own one property, capital gains tax won't apply to you. However, if this isn't your only property, its sale will be subject to this tax. The fee is based on the increase in value during the time of ownership. For more criteria about this tax, check out this gov.uk page.
Early repayment charges
Can you sell a house with a mortgage? Unless you've paid off your mortgage in full or you move it to the new property, you may be charged an early repayment fee. This happens when you're in a fixed-rate contract with your mortgage provider and it could cost you as much as 10% of the existing debt. Check your documents to see if there is such a provision on your mortgage.
Naturally, you'll want to avoid this if possible, so you might consider moving the mortgage with you to the new property, known as 'porting' your mortgage. This is where your fixed-rate term ends and you're able to move mortgage providers without incurring a penalty. We understand this can be daunting to take in all at once – our guide to mortgage porting can help you get your head around the ins and outs. Talking to a mortgage advisor can also help you understand your options.
Tips to help you prepare for the costs of selling a home:
Budget accordingly – Get a feel for the above expenses by scoping out prices and professionals in your local area.
Time your sale to get the best price – While there is no perfect time to sell, choose to get on the market when it works in your favour.
Negotiate like a pro – Work with an estate agent who negotiates wisely on your behalf.
Work with a reliable estate agent – Use a professional agent to help you sell your home seamlessly.
Let's get you on the market
Ready to sell your home? Get started with a free house valuation from a local agent to determine its current value. At Property Price Advice, we work with trusted and experienced estate agents that you can request to visit your home for a full appraisal as well as friendly advisors at TMG Direct who can help you manage your mortgage when you move.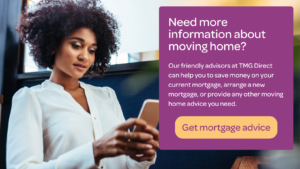 Don't risk losing your home. Your home may be repossessed if you do not keep up repayments on your mortgage. There may be a fee for mortgage advice.