The price of property coming to market so far this month has fallen by 0.4%, or £1,172, new figures show.
Asking prices of homes coming to the market so far this month have fallen for the first time since 2009, despite a rise in the number of sales agreed at this time of year, as political uncertainty continues to have an adverse impact on the housing market.
Asking prices of homes coming to the market had risen for five consecutive months, but spring price momentum now appears to have stalled, as reflected by a 0.4%, or £1,172, home price decline this month – the first fall in June since 2009 at the height of the credit crunch, and the first decline this year, according to the data from Rightmove.
The slowdown takes the annual rate of property price increase to 1.8%, the lowest level since April 2013. But while asking prices have dropped to £316,109, down from £317,281 a month earlier, the number of sales agreed by estate agents remains robust, being 7% higher in the year to date than the same period last year. In fact, the volume of sales agreed at this time of year is the second highest for ten years, only marginally lower than the high of May 2014.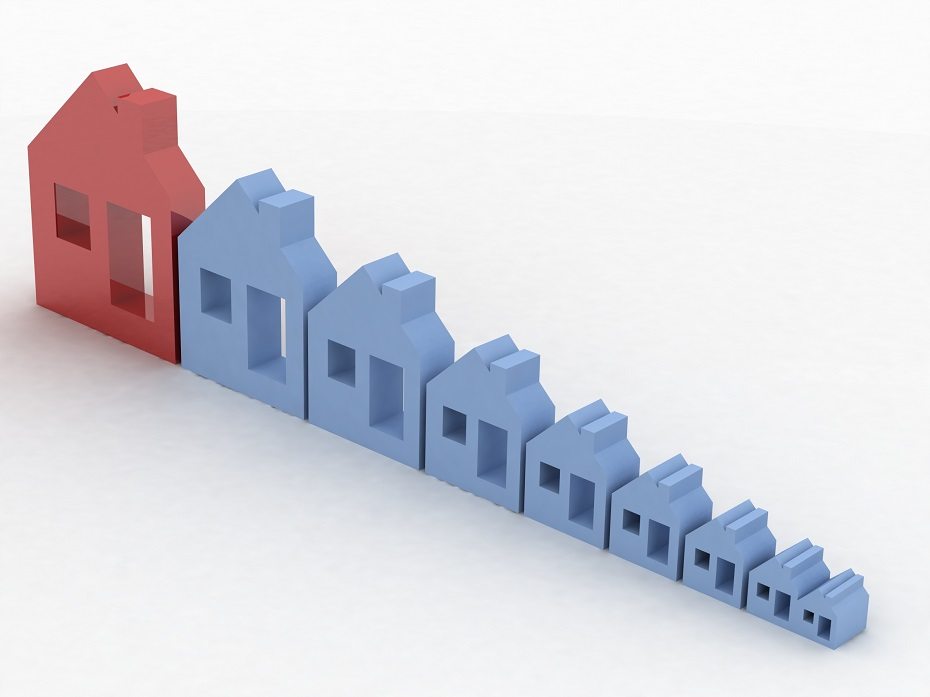 This strong year-to-date numbers of sales agreed indicate that some buyers are undeterred by the political uncertainty, but the data does suggest that many people will only commit to deals that they perceive to offer good value for money, which may explain why asking prices have dropped.
There were significant regional variations in house prices and sales transactions, with northern markets motoring ahead with an 11% increase in sales agreed year-on-year, compared to only a 3% rise in the south.
Reflecting on the latest asking price data, Miles Shipside, Rightmove director and housing market analyst, said: "It now seems certain that we will have continuing political uncertainty, which the housing market traditionally dislikes, and with the first fall in June prices for eight years there is no doubt that the lack of stability is a factor.
"The price of property coming to the market had increased in June in every year since 2009, so buyer confidence has clearly been affected by inflation outstripping their pay packets and current political events. However, demand is still high and markets in some parts of the country seem to be getting used to coping with instability and are still strong."
The high levels of sales being agreed show that the underlying fundamentals are largely unchanged, thanks in part to high first-time buyer demand which drives movement higher up the ladder, supported by the cheap cost of borrowing. Consequently, the typical first-time buyer sector with two bedrooms and fewer is now the fastest growing sector, and has seen newly-listed prices surge by 3.5% month-on-month and 5.5% year-on-year.
Shipside added: "Those at the traditional starter level are brushing aside uncertainty, with demand being fuelled by the ongoing desire for homeownership, government assistance, and mortgage repayments often being cheaper than rent for a similar property.
"Increasing prices in this sector have not been enough to shake off the wish to own your first home, whilst in contrast sectors higher up the ladder with a larger proportion of discretionary movers have seen the greatest recent price wobbles."