Why it's important to ask the question, "What is my house worth?" and how you can find out.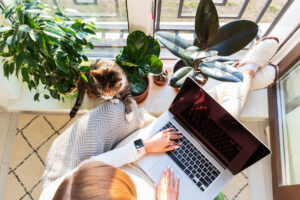 For those looking to sell their homes, it's important to ask, "How much is my house worth?". You need a number to work with so you're prepared for the selling price. For homebuyers looking to upgrade (or downsize), this figure will also be your budget for your next place. When it comes to a house valuation, here's what to know.   
What affects the value of a house? 
While it's true that location is king when it comes to property value, there are numerous other factors at play that impact the value. Some are obvious, others less so: 
Transport links

: One of the biggest factors in urban areas is how close public transport links are – to a degree. Nearby is great, but having a bus stop right outside the door isn't desired. 

 

Storage

: Under stair storage, garages and lofts can add enormously to the appeal – and value – of your property. 

 

Parking

: Off-road parking, particularly in densely populated areas, can add a few thousand to your property value. If you have an unused front garden, consider the added value that a driveway could bring to the house. 

 

Street names

: Homes on seemingly upscale street names like "Warren", "Mount" and "King" tend to sell for more than suffixes like "Street" and "Court". 

 

 

Restaurants

: Being in

close proximity to food brands

such as Byron Burger and Turtle Bay could increase the value of your property by up to £33,000.

 

 

Décor

: Plain and neutral decoration are vital when looking to sell for top price. Passing fads such as panelling and wallpaper that are hard to remove could knock off a few pounds from the value. 

 

Timing

: The housing market is constantly in flux. If a house is on the market for too long, it may depreciate. When the buyer market swells, there is more competition for homes, giving sellers an edge to squeeze out more cash. 

 

Demographics

: Depending on the unique features of your house, it may be better suited for a certain demographic. For example, a younger couple may be willing to take on a fixer-upper more readily than a retiree.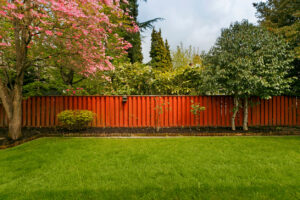 What adds value to a house? 
The location and the condition of your home will always be the main factors influencing the value, but if you're willing to invest some time and money into the property, there are ways to bump up the value.  
Tidy up the garden by manicuring the lawns and making the patio look more attractive (you'd be amazed at the beautifying effect of some potted plants)

 

A loft conversion is a great opportunity to give your home another bedroom 

 

A modern, recently updated kitchen or bathroom will add value to the property (make sure the style is neutral enough to appeal to a wide range of buyers)

 

The side return or alley that runs adjacent to the kitchen in many semi-detached houses is an ideal opportunity for a kitchen extension 

 

Removing a dividing wall to open the front and back rooms can modernise a house – but consult a professional if this involves load-bearing walls 

 
How are house valuations estimated? 
When it comes to selling a house, one of the most difficult or stressful things to decide is how much the property is worth. But it seems simple enough. Just look at the recently sold homes in the area and you should get a good idea, yes? Well, a house valuation isn't quite that straightforward.  
An estate agent will look at the basic information about your house, including the number of bedrooms, bathrooms, square footage, location and condition, and nearby property sales, among other factors. There's no hard and fast formula thanks to fluctuating demand and market conditions. Online calculators are quick and vague, while an in-person estate agent home valuation is the most accurate.  
How do I get a house valuation? 
There are many ways to find out the value of your property from online house valuation calculators to booking an in-person estate agent valuation.  
Ready to take the next step? Schedule a free property valuation with a trusted and local expert when you're ready to put your home on the market. 
To sum up… 
An agent house valuation should include a full examination of the property

 

You should get a couple of valuations from different agents to get a range of estimates

 

You do not have to pay for a valuation and should not be obliged to go with any of them

 
How do I list my home for sale? 
If you're ready to sell your home, congratulations! Are you ready to know how much your home is worth? Find out from a online house valuation tool or book a free house valuation from a local, trusted estate agent.  
On Property Price Advice, you can connect with local estate agents who can help you on your journey. Simply book your free house valuation to get started.