Auctions are fun, and there's a certain satisfaction at buying property at auction, providing you know what you're doing. As with any property, it's essential to do a substantial amount of research so that you know exactly what you're getting and exactly what it's worth.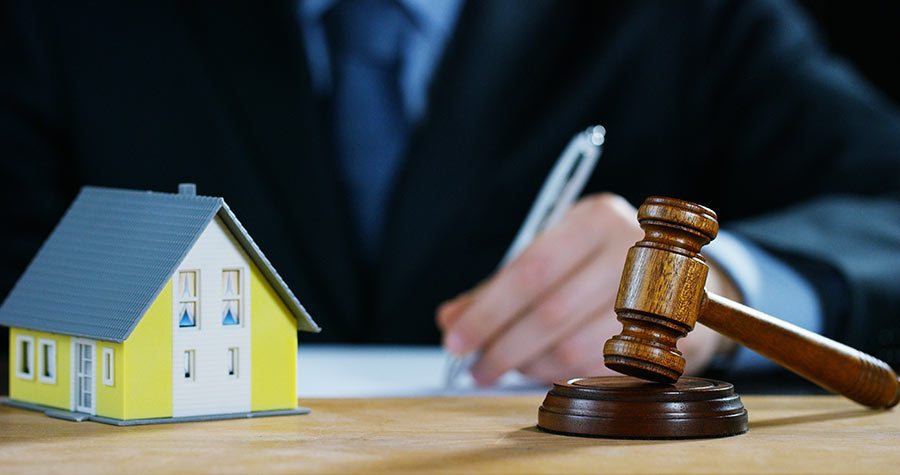 Why Are Properties Auctioned?
Properties are auctioned for a number of reasons, but chief among them are because:
It's a repossession
It's being sold due to a will
Conventional attempts to sell it have failed
It's in need of severe redevelopment
The owner wants to sell quickly
All of these mean that you need to be quick at doing your research and check:
The condition of the property
Whether you can get a mortgage on it
Who owns the property
Whether it is listed
What the property consists of
Check the catalogue description
If you see a house that you want to buy and it's going to auction, the first thing you must do is check the description of the property. In many cases, the property will be listed on Zoopla or Rightmove, so you can check to see how long the property has been listed for. In addition, you want to see what sort of condition it is in. Words such as "redevelopment" or phrases such as "requires extensive refurbishment" typically mean the property is in poor condition. If the property dates from the 1950s, 1960s or 1970s, it may have asbestos, and it may also have issues with concrete rot if it was built between 1900 and 1950.
It's also worth checking the previous price history on a property. This can usually be done through the Property Price Advice price checker, which shows how much properties in the same postcode have sold for. If the estimated price is much lower than one of the previous prices, you know that it was likely a botched redevelopment attempt, there is a major issue with the property or someone grossly overestimated its value when buying it.
Check the Land Registry
The Land Registry shows you exactly what that property consists of and any rights of way that may affect your land. It's also worth getting the documents of adjacent houses so that you can see what rights they have over your land, as well. It may also detail party walls, who owns the hedges and any charges on those properties, which gives you a clue as to the seller if it's a repossession.
In some cases, you may find that a neighbouring property has a right of access through your garden. The Land Registry documents will show the basics of rights of way, and a few pounds spent now can save a lot of hassle later.
While you're ordering Land Registry documents, it pays to check whether the property is listed, as this is frequently forgotten in catalogue listings. The English Heritage website has a full register of nationally protected historic buildings. The map can be a little slow to load, so it's worth waiting a little bit until it has fully loaded. The property will typically be marked with a little blue triangle if it's listed, but it may be part of a block, so make sure you click on any blue triangles on the same road to double check. Any significant renovations to a listed property will require listed building consent, so if you do discover it's listed, talk to the local conservation officer to enquire what changes would be permitted. It's also worth checking previous planning applications.
Visiting the property
As with any property visit, you need to do your due diligence. Properties sold at auction are regularly unoccupied, so it's hard to ask questions of the current owners. That means you need to check with the local estate agent who is escorting you and ask:
Why the property is being auctioned
Whether there have been any other offers
What the reserve price is likely to be
What happened to the previous owners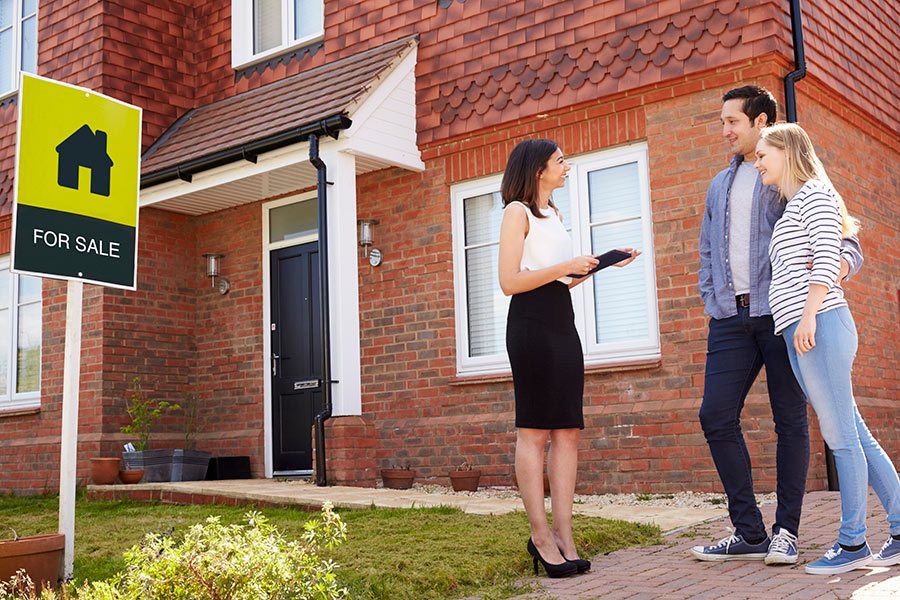 In some cases, the estate agent may not be able to answer these questions, so it's worth knocking on a neighbour's door and asking if it's okay to have a quick chat about that property. In many cases, you'll get a lot of detail, but some of it may be useful.
Typically, you want to check for evidence that the property has been looked after. Look to see whether the meter has been disconnected – or even worse, is a prepayment meter. If you see a prepayment meter, it's a good clue that the previous owner was not very good at keeping up with bills, and you may end up having to occasionally talk to bailiffs or debt collection agencies if you choose to buy the property.
You also want to look for signs of mould, damage to the ceilings that might indicate water leaks and indications that the property was misused. No matter how good a price it seems, if you end up spending more than it's worth to put into shape, it's likely a bad deal. It may also pay to have a professional builder accompany you, so if you can get hold of one, it could give you a rough idea what it would cost to repair the property, if relevant.
Arrange a surveyor's report as soon as possible
If you like what you see, you need to arrange a surveyor's report quickly. Because properties are typically only announced three weeks before auction date, you may need to pay extra to have expedited, but ultimately, this will save you money in the long run, as you know exactly what you're getting. In a few cases, the estate agents may have a surveyor's report anyway, so it's worth asking.
A surveyor's report will bring up issues that were not immediately visible, such as damp, the overall condition of the property, broken or damaged walls, and issues with things like drainage, particularly if it comes to shared drainage systems. It will also test for concrete rot, the presence of asbestos and so on. While it costs between £500 and £1,000, it's money well spent. Don't forget that you cannot rely on the property description at all, as the terms and conditions used by the auction house essentially mean that they make no warranty or guarantee that anything is accurate. Caveat emptor: Let the buyer beware.
Arranging finance
If you are planning to buy the property, you'll need to have finance arranged before you even get the auction. Expect to pay:
Up to 10% or a fixed fee, whichever is greater, on the day of the auction
Agent fees, usually between £300 and £1,000, payable on the day of the auction
A buyer's premium, typically up to 6% of the property's final price, usually payable within 28 days
The final amount – normally 90% – payable within 28 days
These fees vary substantially between auction houses, so you need to check the literature provided carefully. Make sure that if you are arranging finance via a mortgage provider, the house has everything that the mortgage provider requires, such as a kitchen and a bathroom. In some cases, it may be best to go with a specialist mortgage provider who is used to dealing with auction properties.
You'll also want to have enough money for:
Your solicitor fees
Insurance
Survey fees
Any building work that needs to be done
Lock changes
Any relevant building consent fee
Bear in mind that not every property that is listed for auction makes it to auction, as around a third are sold before that happens. You can, of course, make your own bid prior to the auction, which the buyer might accept or reject. It's also worth ringing the auction house just before you head up there to ensure the property hasn't been sold – you don't want to waste your time if it's no longer available.
What happens at a property auction?
It's virtually the same as any other auction: people bid on lots, and the highest bid usually wins. There are guide prices, and these give you an idea as to what the owner of the property will accept, although reserve prices can be up to 10% higher.
You will often be assigned a number, and when you want to bid, you need to make your bid reasonably obvious. Auctioneers tend not to spot people who make subtle twitches, so keep it simple: raise your hand.
It's easy to get carried away in the heat of the moment, so create your plan and stick to it. Because you've done your research, you know what that property is worth and how much it would cost to get it back up to standards, and you also know your budget. Bidding by more than £10,000 over your budget may mean that you cannot afford to get it renovated, or it may even mean that your mortgage provider refuses to put up the loan.
What if the reserve isn't met?
If the reserve isn't met, the property won't formally sell. If you're still interested in buying the property, it may be worth speaking to the auction team shortly after the lot has gone through, as you may be able to negotiate a deal directly with the vendor.
What will I need if I win the bid?
You'll normally need some form of identification such as driving license, passport or mix of utility bills to prove that you live where you say you live. In addition, you'll be asked for the deposit immediately, which is why it's important to have that money immediately available. If you don't have the deposit, the auctioneer will likely reauction the property.
You'll also want to immediately put insurance on the property, so make sure you have your insurance details to hand.
Buying a property at auction can be a fun and rewarding experience, particularly if you do your research beforehand. There's nothing quite like the thrill of a good bargain, so do your research to make sure that it actually is a bargain. See our Top five tips for buying property at auction for beginners.