Here's a step-by-step guide to acquiring your first home, while we also unveil some of the best mortgage deals currently available.
Getting a first foot on the housing ladder is not easy, but with mortgage costs at a record low, now could be the ideal time to try and overcome the obstacles.
To help prepare you in your quest to buy your first home, here are a few tips on how to get started: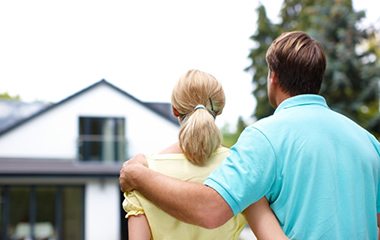 Save up for a deposit
Many mortgage lenders require you to have a deposit of at least 10%, but the higher the deposit you have, the cheaper the borrowing rate is likely to be, with some of the best rate deals available to those with a deposit of at least 25% of a property's value.
Find out how much you can borrow
It is important not to overstretch yourself financially when acquiring your first property. Ask an independent mortgage broker to help you calculate how much you can realistically afford to borrow, based on your salary and savings.
Government schemes
Fortunately, there are a range of government schemes available which could provide the assistance you require to buy your first property.
From the Help to Buy ISA to the Lifetime ISA, there are various government initiatives designed to help people gains their first foot on the housing ladder. But Help to Buy, made up of Equity Loan and Mortgage Guarantee, which assists those with a deposit of just 5% to buy a home, is by far the most popular scheme, and although not limited to first-time buyers, the vast majority of applicants fall into this category.
Viewings
Once you have found a property that you like, try to view it more than once and if possible take someone with you whose opinion you value as this will help you make a better judgement on the house or flat.
Surveys and reports
When buying property you should always have a survey done. You may also wish to get quotes or reports from builders and specialist tradesmen before you decide to make an offer on a property, especially if the property requires work.
Legal process
It is also important to involve your solicitor in the property buying process at the earliest possible point. Their advice and expertise could prove invaluable before coming anywhere close to exchanging contracts on a property.
Arrange finance
You should use an independent mortgage adviser to help you compare mortgages. But there are some specialist first-time buyer deals available – which generally involve a friend or relative investing savings into an account linked to the mortgage. Your mortgage broker can advise on these products.
Buying costs
When setting a budget to buy a property, include a maximum bid level, also factor in all costs that will occur after a successful bid, such as professional fees and stamp duty. There will also be a legal fee to be paid to the solicitor for their service.
Insure you new home is protected
It is important to have buildings – and potentially contents – insurance in place by the exchange date – both to protect your investment in the property and for your mortgage lender.
Move in
Congratulations! Once you have paid your money and completed all necessary paperwork, the keys to your first home will finally be yours.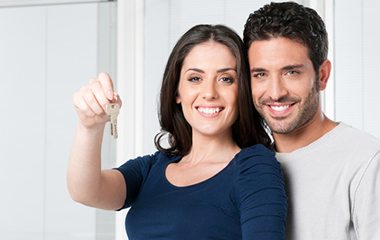 | | | | | | | | |
| --- | --- | --- | --- | --- | --- | --- | --- |
| Provider | Rate | Rate Type | Period | Max LTV | Min Fee | Redemption | Incentives |
| Tipton & Coseley BS | 2.94% | Variable | 31/12/2018 | 95% Pchse | – | To 31/12/2018 | No arrangement fees. No Higher Lending Charge (HLC). |
| Hanley Economic BS | 3.04% | Variable | 2 years | 95% Pchse | – | 1st 2 yrs: | No arrangement fees. Free valuation fees (Max £260). No Higher Lending Charge (HLC). |
| Furness BS | 3.50% | Fixed | 2 years | 95% Pchse | – | 1st 2 yrs: | No arrangement fees. No Higher Lending Charge (HLC). |
| Yorkshire BS | 3.69% | Fixed | 31/01/2019 | 95% Pchse | – | To 31/01/2019 | Flexible option. Free valuation fees. No arrangement fees. £250 cashback. No Higher Lending Charge (HLC). |
| Tipton & Coseley BS | 2.84% | Variable | 31/12/2019 | 95% Pchse | – | To 31/12/2019 | No arrangement fees. No Higher Lending Charge (HLC). |
| Newcastle BS | 3.99% | Fixed | 31/03/2022 | 95% Pchse | – | To 31/03/2022 | Free valuation fees Max £500K of Purchase Price. No arrangement fees. £250 cashback. No Higher Lending Charge (HLC). |