Auctions are a great way to avoid lengthy and uncertain buying procedures – as long as you can hold your nerve!
Bidding for property at a live auction against more experienced purchasers, including property investors, can be a rather daunting experience, but it is also one that offers buyers a genuine opportunity to bag a bargain.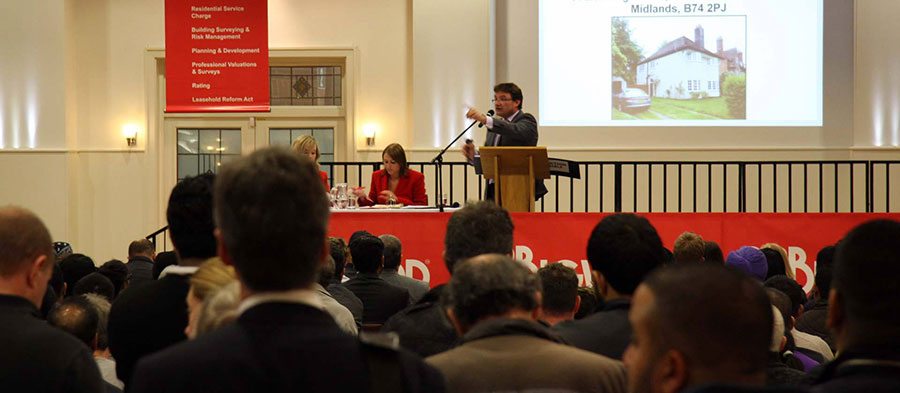 To help prepare you in your quest to buy your first property at auction, here are a few top tips on how to get started:
– Viewings
Try to view the property (you will find the open days listed in the auction catalogue) more than once and if possible take someone with you in order to offer a second opinion.
– Surveys and reports
When acquiring property you should always have a survey, quotes or reports from builders and specialist tradesmen before you decide to bid on a lot, especially if the property may require work, as is the case with many homes sold under the hammer.
– Legal advice
It is crucial that you involve your solicitors in the property buying process at the earliest possible point. Their knowledge and guidance could prove priceless before committing to bid.
– Finance
You will require 10% of the purchase price available on the day of the auction – subject to a minimum on low priced properties – with the remainder of the purchase price and fees in readiness for completion within 21-28 days of the auction.
You can organise this with your financial adviser, bank or through the use of short-term finance firm, such as a bridging loan.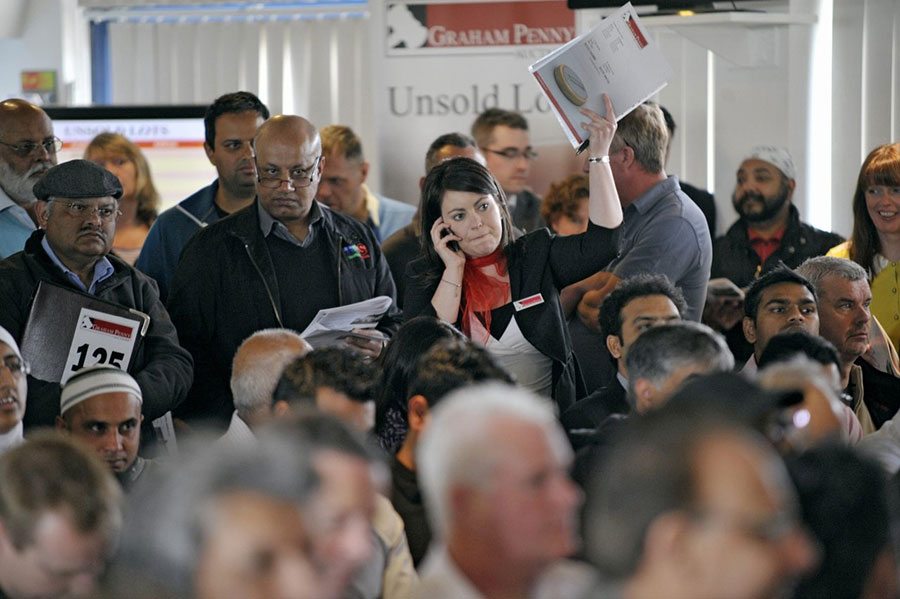 – Buying costs
When setting a budget, include a maximum bid level. Also factor in all costs that will occur after a successful bid, such as professional fees and stamp duty. There will also be a buyers' premium to be paid to the auctioneer.
– Auction day tips
Always check before the auction that the property you are interested in has not been sold or withdrawn prior.
Arrive at the auction in plenty of time so that you can find the perfect spot offering a clear view of the auctioneer's rostrum.
Last minute changes to catalogue entries will be handed out on an 'addendum' at the auction.
– After the hammer falls
The fall of the hammer signifies the sale which is legally binding.
At this point if you have been successful, you must pay a 10% deposit and sign a memorandum of sale.
You must also present your identification: either a passport or driving license and a utility bill.
Just because you're a beginner doesn't mean you won't be able to grab a bargain at an auction! For more information, take a look at The comprehensive guide to buying a property at auction.