Bathroom taps are one of the best ways to make a statement in the bathroom, but don't be seduced by the way it looks before you've done your homework on how it works. The basin taps are among the most used items in the bathroom so it's worth taking time over your purchase.
Choose a reputable supplier that you know will be around to service the products should anything go wrong in the future. There are wearable components in all brass ware that will ultimately need replacing and you will want to be able to get spares.
Invest in good-quality taps that will stand up to heavy usage. Look for pure brass internal mechanisms rather than plastic that will wear over time. Also, ceramic disc valves instead of conventional rubber washers are more robust and will last longer.
Check that the water pressure in your house is sufficient for the taps to work properly – some European brands in particular require high-pressure water systems.
To guard against wasting water, look for water-saving options such as taps that an integral stop when 50% of the water flow is reached, and where you then have to raise the lever again to get a full flow. Alternatively, look out for flow limiters or aerators that fit inside the spout.
It might sound obvious but try using the handles on the tap before you buy to make sure that everyone in the family will find it easy to use – little hands and older hands can struggle with more fiddly controls.
As a general rule spend as much as you can afford, as investing in good-quality pieces will ensure you don't have to replace them in just a couple of years.
The attractive open-spout Rhyme range from Hudson Reed is the perfect reason to update you bathroom. Its wide lever handle is easy to use even with wet hands. Priced from £104.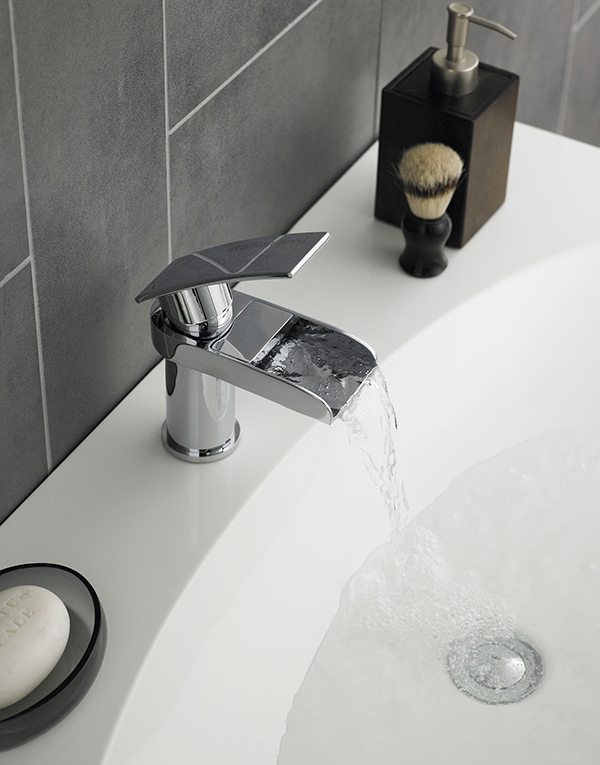 For loads more inspiration and advice visit www.kbbmagazine.com