If you are planning to spruce up your garden with a view to increasing its value and selling your home, then pay close attention, because here are some of the latest garden trends that are attracting buyers at the moment. 
If you are planning to lay gravel or pave over your garden, you may care to think again.
While a gravel garden is a great option for a low maintenance garden, it is not particularly attractive on the eye, and may actually deter a high number of prospective homebuyers, fresh research shows.
A new survey of over 100 independent estate agents around Britain shows that 19 out of 20 homeowners prefer real grass to a paved or gravel garden.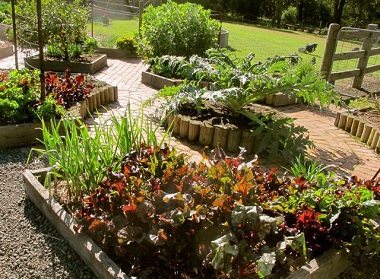 The study also looked at the three factors in the garden that are the most attractive to buyers. Grass topped the pole attracting the greatest share of the vote, followed by a conservatory and a patio. Other notable factors were a garden featuring a decking area and a shed.
The study also found that the emerging trend for using low maintenance, artificial grass instead of the real thing has been known to actively put off buyers.
The hottest new garden trend has been identified as a wood burner, with almost half of agents voting this as either effective or very effective in attracting buyers. Other emerging garden trends that are attracting buyers in the current market are dedicated allotment space and BBQ pits.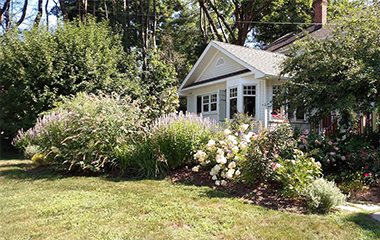 "With summer just around the corner, buyers are looking more closely at outdoor space when purchasing a new property," said Simon King, Managing Director of the Move with Us Partner Network.
He continued: "Maintaining a well kempt lawn, offering a patio area and potentially a conservatory will draw buyers towards the outdoor space. Buyers may be tempted by the thought of al fresco dining on a summers eve and additions such as wood burners and BBQ pits could add that extra something for a potential buyer."