Research shows that sprucing up your outside space, such as a garden, roof terrace or a balcony, can add significant value to the average price of a property, especially in urban areas, such as London. When the weather warms up in the summer, many homeowners' and potential purchasers' attention turns to how to make the most of any outdoor space properties may have. A nice, well kept garden can add 20% to the value of the home.
Your budget, style of the property and the neighbourhood you live in will influence your garden design but if you live in a similar property to someone else improving the garden to make it stand out will make a difference when you come to sell. You should also consider what type of buyers you will attract if it's a 3 bedroom + home it's families so they will want lots of grass but a smaller home will most likely be for a couple who want an area for entertaining. Older buyers tend to have more leisure time, so may be happy to have more flower beds, trees and areas that need tending.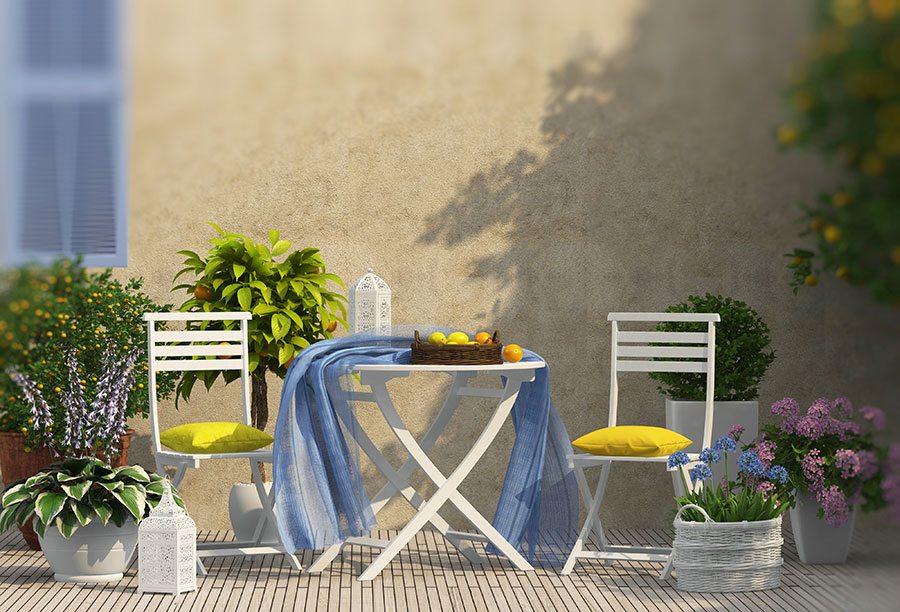 Outside Space – Balcony or Roof Terrace
Even though not all properties have their own garden, access to a roof terrace, balcony or communal garden can be just as desirable to homebuyers who like to have the best of both worlds. These are all things that can be taken into account when you have the value of your property estimated.
New research has found that the presence of a roof terrace or balcony typically adds more than one-tenth to the value of a property, rising to as much as a quarter in coveted areas.
David Pittman, associate director at Marsh & Parsons estate agents, said: "For the right buyer, a balcony or more particularly a roof terrace, will add significant value to a property in the area. Some of the more petite family houses have roof terraces in place of a garden and in these cases value will be increased by approximately 10% more than the same property without any outside space."
Currently Marsh & Parsons estimates that just under a third of flats that come on to the market have a balcony, roof terrace or communal garden and says that these properties attract much more interest – and sell faster – than equivalent properties with no outdoor space.
Peter Rollings, CEO of Marsh & Parsons, said: "Vendors have long been aware of how much value traditional home improvements such as a new kitchen or bathroom can add to a property and this research may just persuade them to covert flat roofs or balconies into habitable outdoor oases."
Garden Trends to Add Value
If you are planning to lay gravel or pave over your garden, you may care to think again. A new survey of over 100 independent estate agents around Britain shows that 19 out of 20 homeowners prefer real grass to a paved or gravel garden. While a gravel garden is a great option for a low maintenance garden, it is not particularly attractive on the eye, and may actually deter a high number of prospective homebuyers. The only way a paved garden has potential to add value is if you live in an area such as London where parking is at a premium.
The study also looked at the three factors in the garden that are the most attractive to buyers. Grass topped the pole attracting the greatest share of the vote, followed by a conservatory and a patio. Another notable factor was a garden featuring a decking area, which creates the illusion of more space between the indoors and the garden and can add 2% to the house value. If you already have decking but it needs some TLC sand it down and add a lick of paint as good as new! A shed is also another must have especially for keen gardeners who need storage and they make a great focal point in the garden.
The study also found that the emerging trend for using low maintenance, artificial grass instead of the real thing because of Britain's ever-changing weather has been known to actively put off buyers.
The hottest new garden trend has been identified as a wood burner, with almost half of agents voting this as either effective or very effective in attracting buyers. Other emerging garden trends that are attracting buyers in the current market are dedicated allotment space and BBQ pits.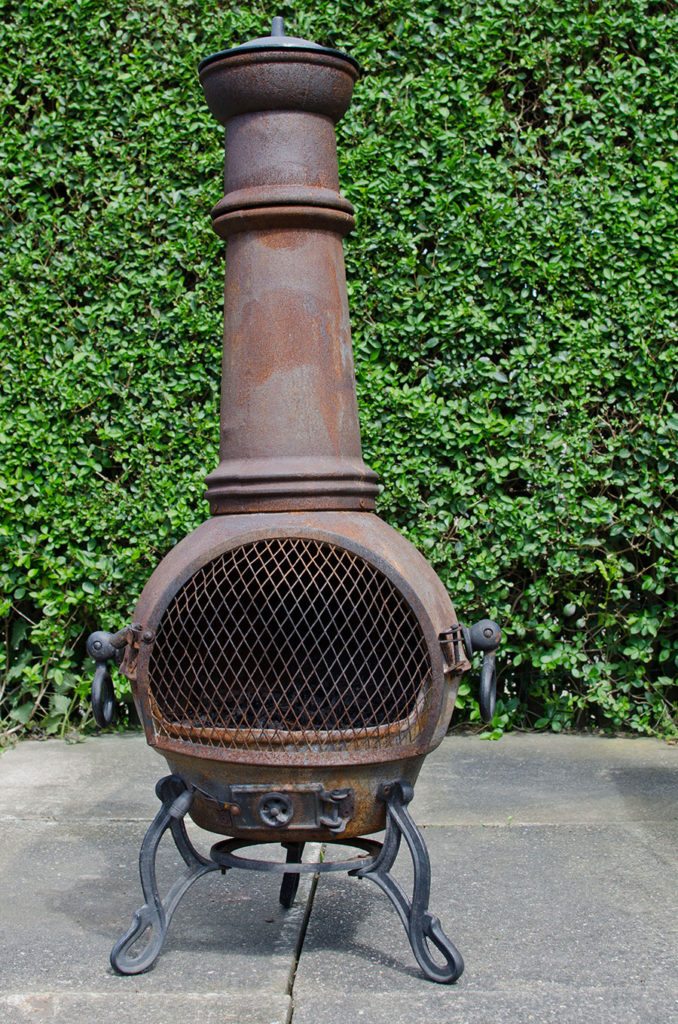 "With summer just around the corner, buyers are looking more closely at outdoor space when purchasing a new property," said Simon King, Managing Director of the Move with Us Partner Network.
He continued: "Maintaining a well kempt lawn, offering a patio area and potentially a conservatory will draw buyers towards the outdoor space. Buyers may be tempted by the thought of al fresco dining on a summers eve and additions such as wood burners and BBQ pits could add that extra something for a potential buyer."