There are many ways to help increase your house valuation, but there's one alteration you may not have realised could add value to your home, and it doesn't come from costly renovations and makeovers: it comes from the installation of safety software and home security. You might say that you can't put a price on your family's safety and your own peace of mind. That's true, but any security improvements you make will be a great way to add value to your home.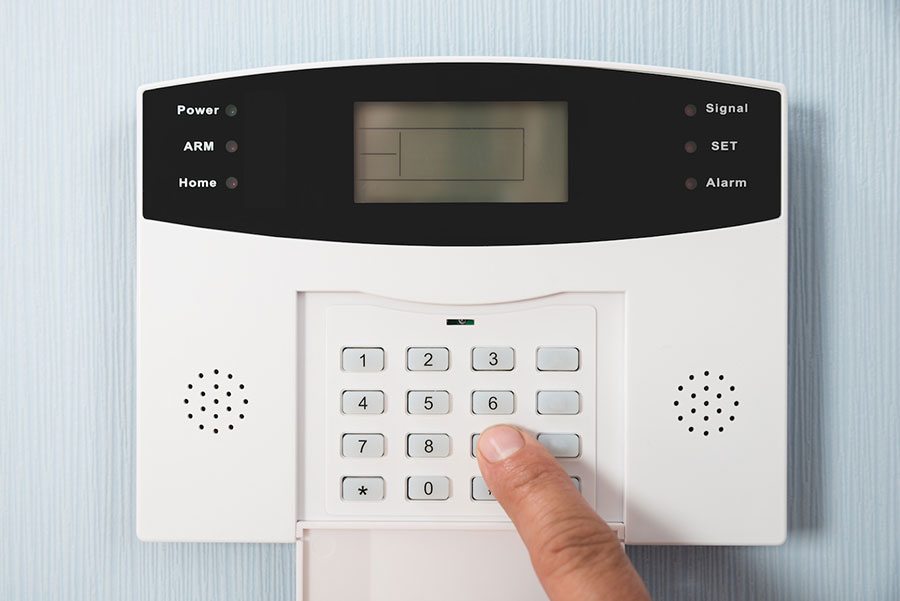 Discounts and reductions
Equipping your home with security will not only result in added value, but will also bring down the cost of home insurance for yourself and for prospective buyers. Home security is one of the best ways to bring down your premium, and can result in a discount of up to 20%. Contact your home insurance company to discuss reductions before deciding on what kind of home security to install—you could negotiate an even better deal for yourself.
Hardwired home security system
A hardwired security system involves passing wiring throughout your home. A fully wired system will generally be installed by a contractor, which comes with the advantage of having an industry professional assessing the most effective ways of installing the security system within your house. In terms of adding value to your home, the hardwired option can be a significant draw for buyers. Once installed, it's there for the future, with no prospect of hassle for subsequent owners. For new owners to activate the system, it can be as simple as a phone call. Hardwired systems also have the upper hand in terms of reliability.
If you choose a hardwired home security option, be sure to mention this to all prospective buyers; it's perhaps the best way to ensure your home security will result in added value to your home.
Wireless home security
The alternative to a hardwired system is wireless. The wireless system works by using individual sensors throughout your home, which connect wirelessly to a central control panel.  The wireless option results in less disruption in terms of installation, with no need to drill holes or make other modifications in order to lay wiring. This will mean a cheaper installation for you, with potentially similar added value. It's also a more attractive option for old homes with original features.
In terms of adding value to your home, the wireless home security system represents a less significant commitment. New buyers can easily install such a system themselves, or even bring their old wireless system with them. They can be, however, less reliable than the hardwired version, given their reliance on radio frequencies. Just like Wi-Fi connections and mobile phone signal, they are liable to have a variable performance. So although a wireless system will result in initial savings in terms of installation, it may not be the best way to add value to your home.
Hybrid system
If your home has some existing wiring, take of advantage of a hybrid system that combines hardwired and wireless. Make use of the wiring, and install wireless security in places that aren't covered by pre-existing wires.
If you're looking for a way to add value to your home without wanting to commit to the full price tag of a hardwired system, you can also consider a hybrid option even without pre-existing wiring. Install a hardwired system in the most important areas of the house (around exterior doors and downstairs) and rely on wireless elsewhere.
CCTV: is it worth it?
Another worthwhile security investment for your home is CCTV. Systems can be as cheap as £50, and also run into the thousands. It pays its dividends by bringing down home insurance premiums, and also—in the unfortunate circumstance of criminal activity—provides a solid proof of identification. It visibly deters crime and provides serious peace of mind for homeowners. It's certainly a statement to make about home security: the camera in your home tells prospective buyers loud and clear that your home has been cared for. It's a home security system that will demonstrably add value to a house.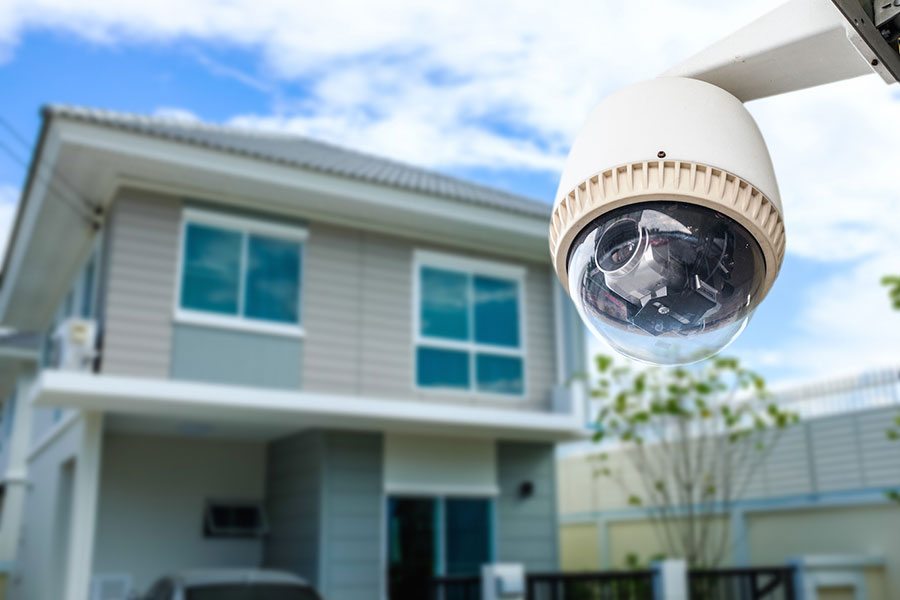 Locks, reinforcements and lighting
There are many other ways to protect your home alongside home security systems. Ensure that all the basic security is in place by making sure you have the following:
Locks and deadbolts on all exterior doors.
Sash locks on all windows that open.
Motion detector exterior lighting.
Ensuring that your home is fully kitted out with locks on all doors and windows will give prospective buyers peace of mind when moving into their new home.
Motion detector lighting has the dual effect of security and convenience; lights can be left on throughout the day and automatically kick in when the sun sets. Automatic exterior lighting is also a huge convenience for everyday life; especially in the winter months when you're coming home from work in the dark.  Ensuring these simple security measures are in place will give buyers the guarantee that your home is worth its asking price: they represent an outlook that means the home has been well cared for. A demonstrable measure of home security will add value to your home.
Averting natural disaster
Not all home security is based around deterring criminal activity; don't forget to protect against more homemade disasters. Ensuring your house is equipped with carbon monoxide and smoke detectors is the best way of making sure your family is safe. It's also another way to proclaim that a house is a safe and secure investment—increasing and living up to its house valuation.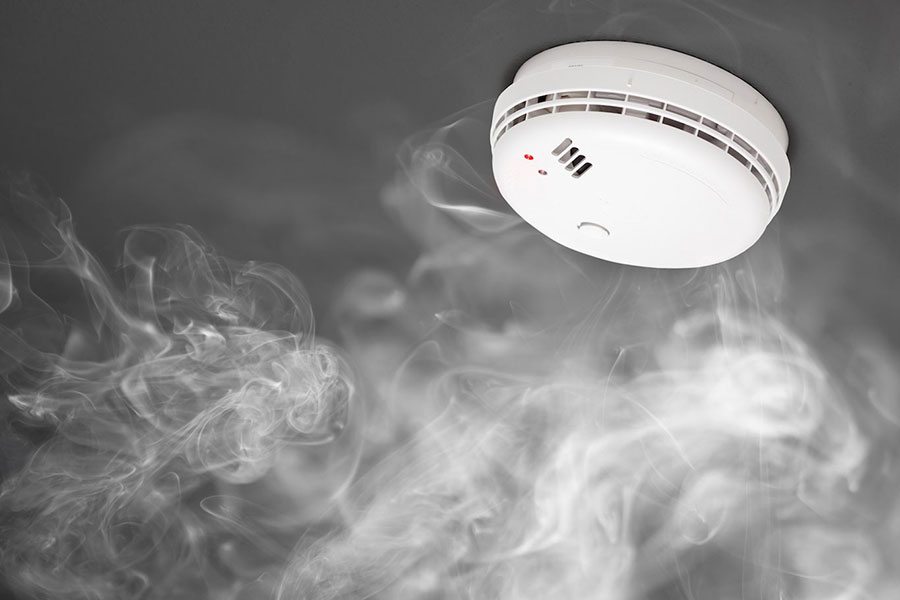 Think of the children…and of the animals!
No, we're not talking about protecting your precious pooch—although that is important too! Cat flaps, in the past, have been an easy access portal for burglars, and present an irritating gap in security for prospective buyers. Although a cat flap might not directly alter your house valuation, it will not help to give those viewing your house the assurance that your property is a safe and secure investment. Keep your cat and your house price happy by installing a state of the art microchip responsive cat flap, which only opens when it senses your particular feline on approach.
There are many available online calculators, such as Safewise, that can help you decide what kind of security system might add the best value to your home.
Think about whether adding additional security to your property could raise its value – chances are, it could. Not sure how much your home is currently worth? Try using our free Online Valuation Tool today to get an idea.