When it comes to designing the interior of your dream kitchen, we all need a bit of help. That's where online tools come in. They let you see how your kitchen design ideas would look in reality, including the floor layout and how your different appliances would fit. They also give you the chance to play with different colour schemes and add decorations, so you get a better idea of what works before you start.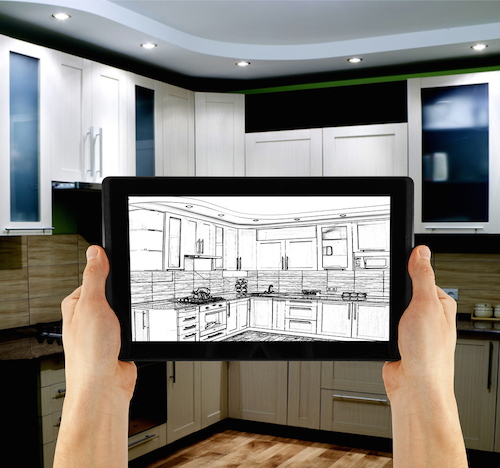 We all know that choosing to design your own kitchen is a big decision, and can be an expensive one too, so doing as much research as possible is certainly a good idea. These tools are great because you don't have to wait for designers or worry about someone interpreting your idea; just build your perfect kitchen design online. With these simple tools, you can design your kitchen in as much or as little time as you want, knowing that your new space will suit you.
Let the ideas loose with our top ten free kitchen design software tools. These tools should run on almost any computer, and some don't even need to be downloaded.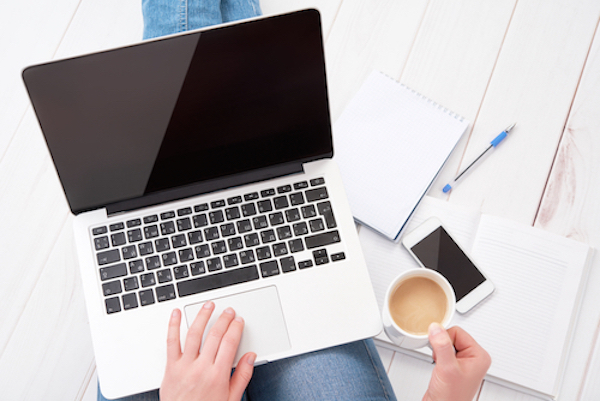 IKEA Home Planner
IKEA is the one stop shop for many homeowners, including for the kitchen. Their 2D and 3D house and kitchen design tool comes as a browser extension, which simply needs to be downloaded and installed. You don't need an account unless you want to take advantage of the shopping list feature.
The IKEA Home Planner is a fairly easy-to-use piece of kitchen design software. To create a plan of your room you just need to choose from the suggested layouts and add your dimensions. It uses a simple drag and drop tool, allowing you to take anything from the catalogue and add it to the room.
Magnet Kitchen Planner
Magnet's simple 2D and 3D kitchen planner helps you to create a vision of your ideal space. You can either enter your own dimensions or choose a pre-designed room, then add a range of cabinets, centre tops and work tops, décor and accessories. Users can store and collect designs in the 'My Scrapbook' feature, or share their design via email and on social networks.
Homebase Kitchen Planner
Begin with a blank room or choose a supplied idea as your starting point, and follow the step-by-step guide to design and plan your ideal room in 3D. Your designs can be saved or printed, which you can take into the store to purchase the items you need.
The tool is very similar to IKEA's, but you have the option to view your kitchen design ideas in a more photo-realistic mode. You can also schedule a design appointment through it, which is handy if you're thinking of using Homebase as your supplier.
Wren Kitchens Planner
If you plan to shop at Wren, their free kitchen design software is simple and quite user friendly. Users are invited to choose a range that suits them (budget, designer, or the Linda Barker Collection) before beginning the design phase.
The style of door you opt for will then dictate the colours you can choose for the rest of your kitchen, which can make choosing your kitchen design ideas simpler and ensures cohesiveness. On the negative side, this somewhat limits creativity and it may be that the pre-chosen colour palette does not suit your personal taste. Nevertheless, this tool allows you to save your design and book a free design appointment, or alternatively take advantage of a free home measure.
Floorplanner
Floorplanner offers a simple drag-and-drop interface that allows you to customise a kitchen in 2D and 3D. It's free for one design, but there are different premium options for those who want to take it a step further.
The tool is relatively versatile. You can design your own kitchen in metric or imperial, and it allows you to either choose from a type of home or draw your own construction. Once you've chosen a design, the tool allows you to select from an impressive library of accessories that can be customised to match your taste in size and colour. If you can't find what you're looking for by eye, there's a search tool to help speed up the process.
Once you've finished with the kitchen design software, you can email your design, export the image, create a link for it, or even create a widget to put on your blog.
Autodesk HomeStyler
This online kitchen planner website is free and requires no downloads – it's all hosted on the website. However, you do have to sign up if you want to save your kitchen plan. This online tool allows you to upload your existing floor plan, create a new one with simple drag and drop system, or pick a design from the gallery.
You can view your kitchen in 2D or 3D, and there are three different styles of snapshot, so you can pan, zoom and rotate the camera to get a good view of your new kitchen layout.
This kitchen design software is easy to use, but some customisation can only be made in 2D mode, and you cannot change the dimensions of any piece.
Merillat 3D Kitchen Design Planner
The Merillat 3D kitchen planner uses a quite long step-by-step process, so you need to have plenty of time to use it. Users begin designing after answering questions about family life, cooking styles, and storage options. On the plus side, you can customise to some depth, down to choosing handles for your cabinet doors.
Select your remodel plans from 'major', 'minor' or 'no structural changes' options, then input your room dimensions and any major considerations. After customising, in order to save or print these 3D designs, you will need to register on the site for a free ideaFOLIO. You can also login with Facebook.
LWK Kitchen Design Tool
LWK's kitchen design software is simple to use and requires no downloads. You will need your kitchen measurements handy if you want the tool to create a reconstruction, or you can choose your room shape from the menu.
Windows, doors, archways, electronics, connections, room features, and furniture are all things you can add. When the room is finished, you are then given a PDF, which you can also have emailed to you.
Roomstyler
No downloading is necessary with Roomstyler, but if you want to save or take a picture of your design, you have to register via Roomstyler or Facebook.
The Roomstyler online kitchen planner features the world's biggest range of furniture, with 120,000 real products that users organise using a drag and drop feature. There's an extensive colour selection for walls and ceilings, and as a nifty touch, you can upload your own pictures and apply them to photo frames, window scenery or wallpaper.
The interface is relatively simple to use, and allows you to view your plan and 3D image at the same time using a moveable camera.
HomeByMe
HomeByMe is an online space-planning service developed by 3DVIA. There's no need to create an account to download the software, but we recommend so you do so if you wish to save the project or share it.
This free kitchen design software allows you to upload existing plans that you may have, create new ones from scratch, or view submitted project designs from other users. Furnishing can be completed in 3D, which gives users a more 'realistic' view.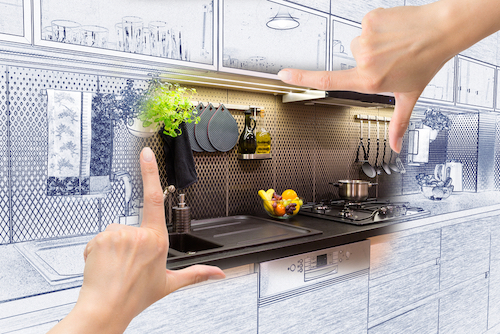 With so many kitchen design software options available, it's easy to choose one that works for you. Have a browse, decide what your dream kitchen looks like, and best of all – get planning!