Making home improvements is an essential part of adding value to your home. But don't overlook the finer details when embarking on your makeover projects; although big renovations such as converting your loft or adding a conservatory can translate into big rewards, you can't ignore the smaller fixes. After all, the devil is in the detail. In order to achieve your dream sold house price, you first need to entice the right buyer through the door—and that won't happen unless your home is looking spick and span, inside and out.
Exterior paintwork
Some of the most important paintwork to refresh lies on the outside of your house, not the inside. It is incredibly important to have the façade of your home looking perfect; it is, if you like, the smiling face of your house. It's as much of an advertisement as any catalogue listing or Internet article; a prospective buyer can drive past and fall in love with your home just as easily as they could stumble across it on a property website. Having the front facing exterior of your home primed and polished will act as its very own advert.
Even if you can only stretch to painting the front facing exterior of your house, this will contribute to a better impression overall and is a great way to add value to your home. You can more easily ignore the doors and windows on the side and back of your property if they are less visible from the main overlook.
Doors and windows
Even if you have to hire a professional to paint the windows and door of your façade, it will be a worthwhile investment when it comes to adding value to your house. If you have wooden windows, they may need to be sanded before being painted. Choose a neutral, classic colour that suits the materials your home is built from. When refreshing your paintwork be sure to include window sashes and overhead surfaces (such as porch ceilings and soffits). Use lighter colours to reflect light. Remember that light tones can also help to induce a forced perspective—making a small house look bigger. On the other hand, dark colours can have the effect of making a large house squeezed onto a small plot look smaller.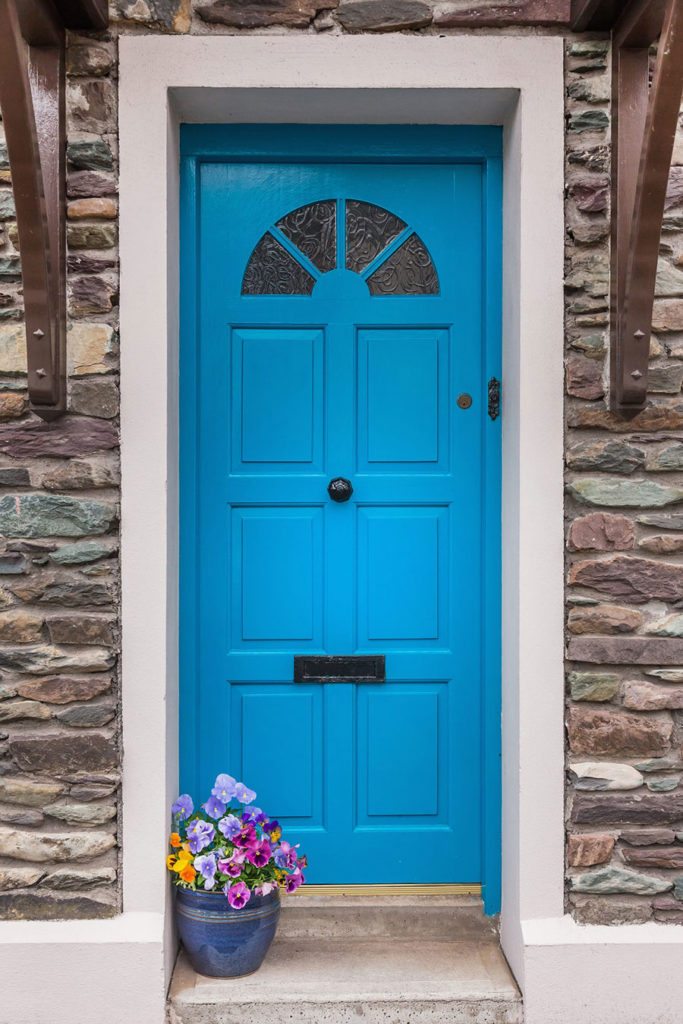 Choose a bold shade in a classic colour to paint your door: blue is a popular choice, whereas a purple or pink might turn heads for the wrong reasons. A strong colour will make a bold statement and make for a memorable viewing. While you're refreshing the paintwork on your door, also consider the surrounding features. If your doorknob is looking dated or tired, or your doormat is a bit rough around the edges—replace them. It will be a small cost and little effort, but will give the right impression to buyers, and is an easy way to add value to your house.
Offsetting the costs
The best way to ensure that you are spending less than you're adding in value to your house when refreshing the paintwork is to Do It Yourself! This way you avoid the costs of hiring a contractor and you control the number of hours you spend on the job.
If you're less skilled in the realms of DIY, here are a few tips to remember:
Lay down dustsheets on the floor and furniture before painting to protect from splatters.
Paint the ceilings first and the walls second.
Buy paint that includes a primer.
Scrape away the old, peeling paint before you start painting.
Use masking tape to protect skirting boards and other fittings.
Wash your walls with sugar soap before painting.
If you're painting onto fresh plaster, paint a coat of PVA before applying emulsion; otherwise the wall will absorb the first coat.
Rooms with high moisture, such as bathrooms and kitchens, require specific paint.
Picking the paint
Don't be tempted by paint at rock bottom prices; it's likely that the poor quality will mean more is needed for a full coverage, and you'll end up needing to put more work in to paint numerous coats, as well as buying additional pots.
Neutral colour scheme
A good home improvement idea that will add value to your home is to broaden the appeal of your living space by choosing neutral colours. If you want to add colour, pick warm tones for living spaces, and cold tones for bathrooms. Always test colours by buying sample pots; trial the colour on numerous walls in the room, making sure you get to see it in every aspect of lighting.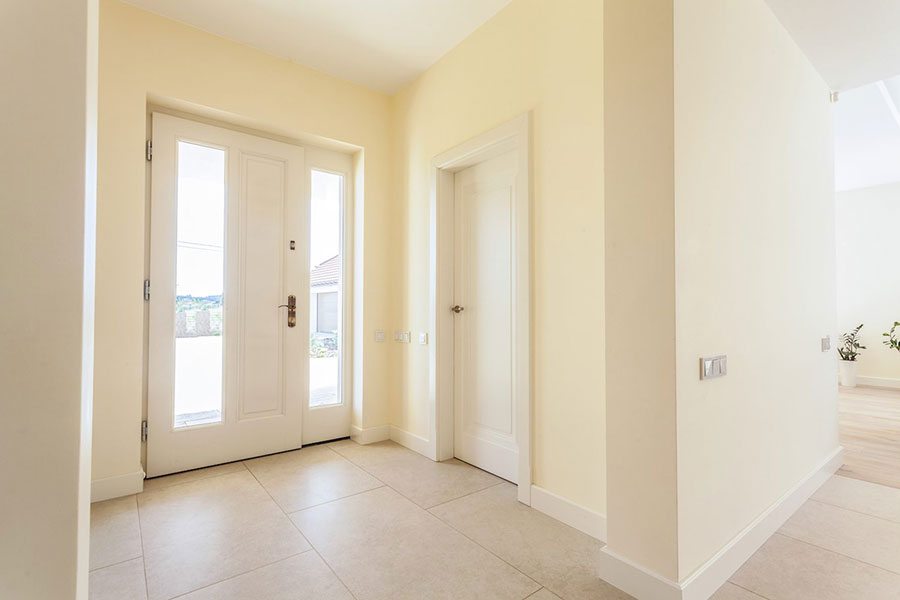 Having neutral, fresh paintwork running through your house will reassure buyers that it is a property that has been well cared for—with no skeletons hiding in the closets, or the walls! It's an easy home improvement idea that can be done yourself at a low cost, and will add real value to your house.
Cleaning the carpets
Nothing can be more off-putting than a dirty rug. Ensure that you're attracting buyers rather than putting them off by having the carpets throughout your house professionally cleaned. You can rent a carpet cleaner for yourself, or spend a little extra and hire professionals to do the job. It's a worthwhile expense to make sure that your carpets are looking perfect.
Replacing the carpets
If you want to commit to a bigger improvement, consider replacing your carpets for the cleanest, slickest possible look. Prospective buyers will be impressed when told that the carpeting is brand new, and it will certainly help to achieve that longed for asking price. You never know if subsequent owners are going to be shoes-on or shoes-off people: reduce the worry by investing in brand new carpets, so they don't have to. Reducing the hassle for future owners could seriously add to the value of your home in their eyes.
Make your life easier by choosing carpets that can be kept looking brand new in the meantime: no bright whites!
Refresh the floorboards
If you have existing floorboards, or uncover some during your renovations, you could make them into a beautiful statement in your home. Original features such as oak floorboards can add value to your home, and making sure they are treated correctly will ensure they are looking their best.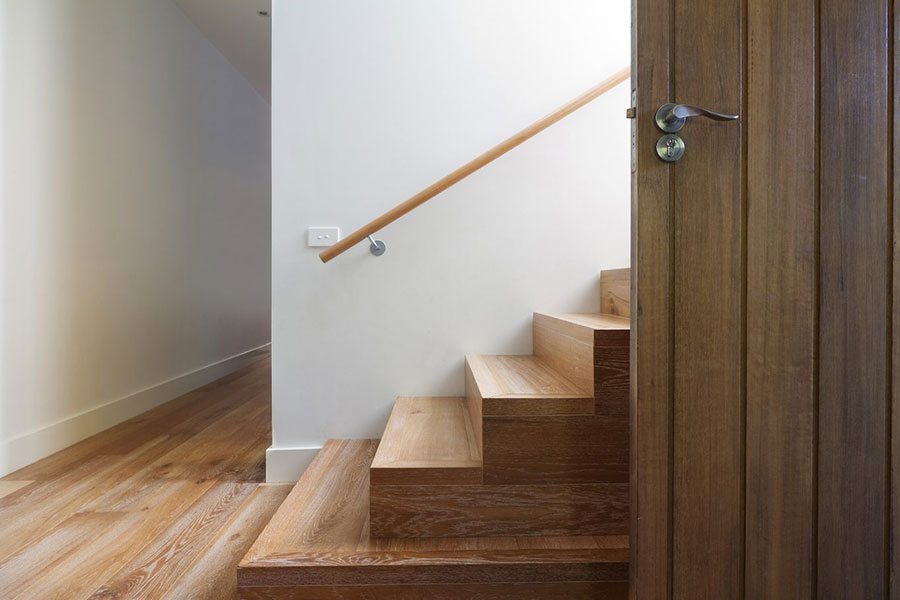 For floorboards that are looking a little worse for wear with scrapes and scratches; re-sanding will lift the scuffs right out. Having sanded down, you're left with multiple options for different looks: lime-wash, stain, paint, or simple re-seal. Consider lime washing for a truly contemporary feel that follows the current trend for that 'Scandinavian Cool' look.
If you desire the look of genuine floorboards to add value to your home, but without the full price tag, look into engineered oak as an option.
Heating your flooring
For a more significant renovation that will add value to your home, consider installing under-floor heating whilst refreshing your flooring. If you're thinking about a more major makeover for your flooring, then it won't increase the disruption much more to make the installation. The electric, rather than water, under-floor option also offers an easier fitting.
The toasty toes that come hand-in-hand with under-floor heating are a hugely attractive draw. Be sure that it's switched on, so your floor is beautifully warm, when prospective buyers are looking around. It's a significant renovation, but could add seriously to your house valuation.
For a less drastic way to warm up your flooring, source a thick lino to overlay onto dated bathroom tiles. Old floor tiling can be cold and unpleasant, and a cheap and easy renovation can be found in contemporary lino. There are hundreds of designs to choose from, and it will always result in a warmer flooring choice.
Ensuring the paintwork and flooring throughout your house is looking fresh will help prospective buyers believe in your property, and help you achieve the price it's worth. Increase your sold house price by investing a little time and money, and reap the rewards in the easy value added to your home!