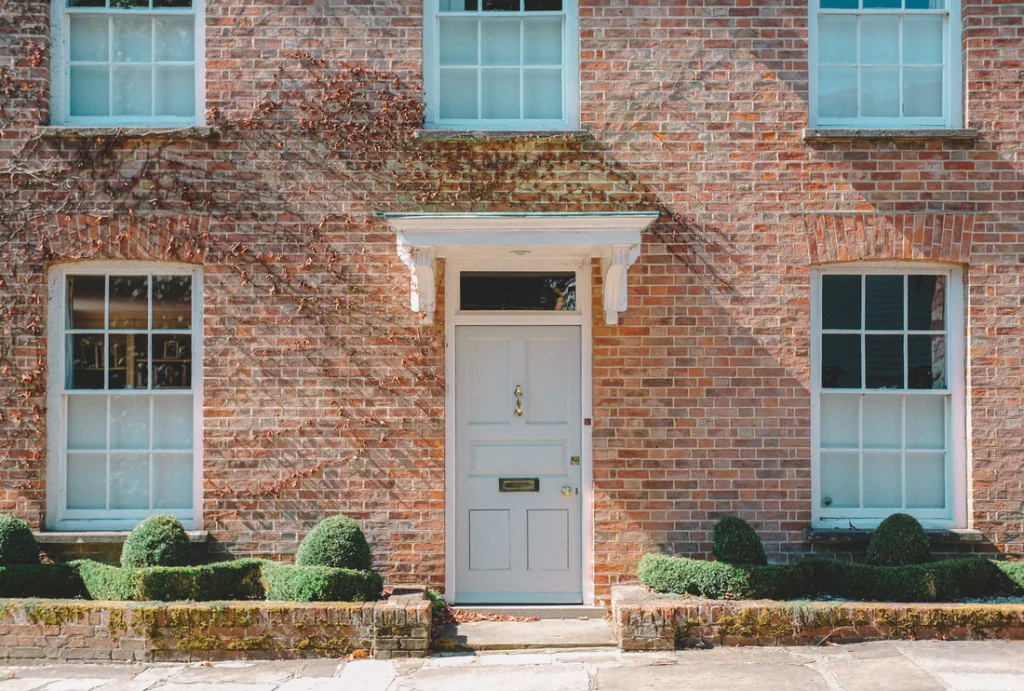 Figuring out how much a house is worth can be an overwhelming process. Whether a property is in London, Leeds, or Lyndhurst, its average price could vary depending on many different factors – its size, age, condition, precise location, and overall market conditions. To determine how much a property is worth, you'll need to set up a home valuation.
Scheduling a valuer to examine properties and give an accurate estimate of the house prices can be helpful to buyers and sellers. Sellers can use the information to get the best price for their home, while buyers can practice their consumer rights and ensure that they're not investing more money than they should.
However, buyer or seller, you should be aware of the costs you could encounter during property valuation.
How much does a property valuation cost, and which fees will you need to cover? Let's take a look.
How much does it cost to evaluate a property?
Valuation costs can vary significantly depending on your unique needs and the scope of the assessment. A simple appraisal to get a price estimate before moving from your ESPC agent could come free of charge. However, a complete evaluation before you can close a mortgage, get insurance on a new home, or even settle a title dispute could be accompanied by high fees. After all, a professional surveyor will have to inspect every nook and cranny of your property, which could come with a hefty price tag.
Who charges for valuations?
You won't always have to cover the costs of a home valuation since not everyone will charge for it. Again, it all depends on your valuation needs.
Your real estate agent from ESPC, for example, should never charge a fee for valuations when you're selling a home. It's always included in their services, and you shouldn't receive a separate rate for it.
As a general rule of thumb, you will only pay for valuation services when you need an expert surveyor who will provide you with a thorough report.
During a surveyor's formal valuation, they'll examine several factors, including:
Property location;
Building structure;
Building condition;
Structural issues;
Property features;
Encumbrances on the property;
Local government zoning;
Additional property features in rural areas.
Surveyors are hired when you're applying for a mortgage loan or insurance, participating in a property settlement, or establishing the value of an estate of a deceased person.
As a consumer, you'll rarely have to hire your own independent surveyor. In most instances, the surveyors will be hired by the insurance company/lending institution or court. You'll be charged a fee for these services.
What do valuations cost the estate agent?
Estate agents don't need to cover the costs of a home valuation. When you hire a real estate agency, they will provide you with a price assessment free of charge. A valuation is an essential part of their comprehensive services, so they will charge you a predetermined fee once you close a sale.
When an estate agent assesses your property, they will look into the same features as an expert surveyor. However, they will take on more of a buyer perspective and look into additional factors that could harm or improve the value of your home, including:
Fittings;
Fixtures;
Layout;
Garages;
Outbuildings;
Vehicle access
Overall design.
While the condition of the building and its quality are certainly the focus of any assessment, the overall design plays a critical role in determining the final value. After all, even if you've recently had an expert remodel, if the decor is too specific and appeals only to niche markets, you might get a lower estimate than you'd hoped.
How much does it cost to get a house valued?
It shouldn't cost you anything to get your house valued by your real estate agent. Even if you haven't hired an estate agency yet and are still browsing, many realtors will provide a free estimation of your home value.
Most commonly, real estate agents provide a free property valuation to appeal to potential clients and get you to sell/buy with them. So, if your realtor wants to charge you for this process, you might want to hire a different agency.
To get a better insight into the price you could get for your home, you might want to consult with a few different agencies, anyway. You'd be surprised to learn just how much variation there could be in their estimations.
Additionally, you should consider making minor investments in home improvement projects to add value to your property. Even the most negligible improvements could have a considerable impact.
The prices for expert valuations with detailed reports may vary. We'll go into details about the fees you should expect in a moment.
How much does a valuation survey cost?
There are various types of valuation surveys, so the final cost would depend on the kind of survey you opt for.
Some of the most common types of valuation surveys include:
A surveyor will typically perform a condition report when you're signing a lease or rental agreement. You'll receive a basic report that indicates your property's condition, highlighting major risks and problems that need immediate attention. Although it's considered to be the cheapest survey you could receive, you could still spend a significant amount of money. For a house valued at around £99,000, you could spend about £400 on the survey.
Also known as a Level 2 report, it documents visible problems that could cause damage in the near future, including insulation issues, moisture buildup, woodworms, cracks in the foundation, and the like. On average, you should expect to spend at least £400 on the homebuyer survey.
The surveyors will carefully inspect the property and use a rating system that highlights the most urgent issues. You'll get detailed insights into the problems and even professional advice on repair options. Such a survey could cost upwards of £400.
Is a property valuation free?
Depending on your needs, a property valuation could be free. You can use various online tools, including the Property Price Advice free valuation tool, to determine the potential value of your home before you sell it (or before you buy one).
These tools can give an accurate estimation since they consider local market conditions, prices of recently sold properties in your area, and even the neighborhood average for similar properties.
Our tool has a margin of error of about 15%, providing you with excellent insights into what you can expect.
However, suppose you need an expert estimation. In that case, you will need to use professional surveyors who will come to your property, examine the main features, and provide you with a detailed report.
What is a valuation fee for?
The valuation fee is for covering the costs of preparing a report. You'll need to pay for a surveyor to come to the field, inspect the property, and provide detailed feedback on the condition of your home.
In many cases, the surveyor is an independent third party whose services you need to pay for. You're paying the fee for their time and expertise, as well as report processing costs.
Typical house valuation costs and fees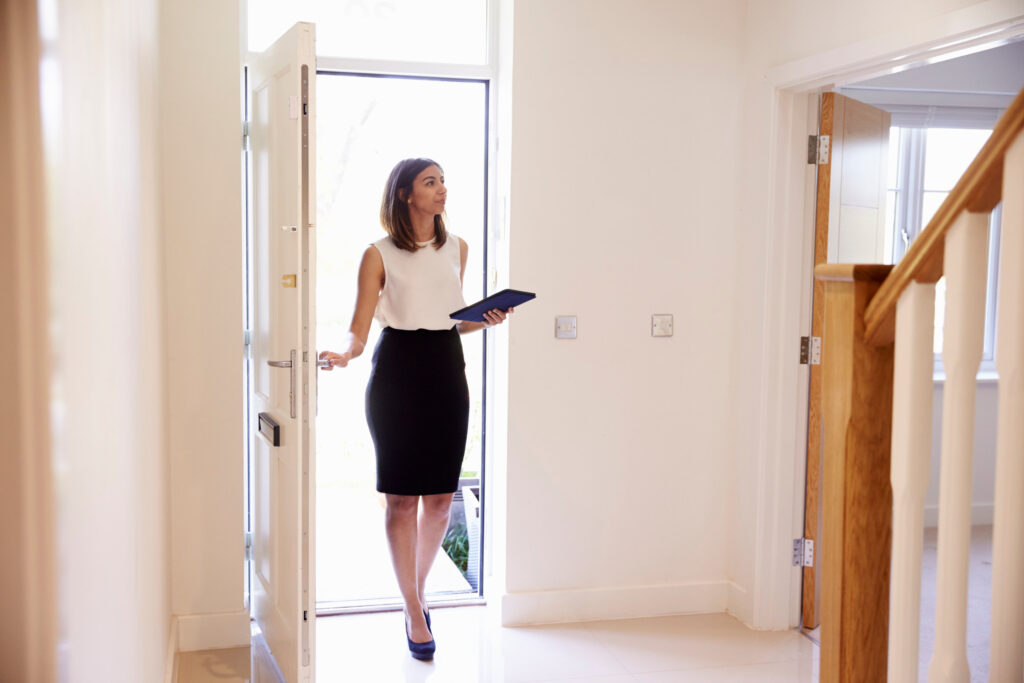 Now that you have a better understanding of who charges home valuation fees, what fees (if any) you could expect from your realtor, and what's included in a valuation survey, let's dive deeper into the specificities of different house valuations and their accompanying fees.
Independent house valuation cost – UK
Independent house valuations are common among home buyers. An independent valuer is a neutral third party who has no connection to the buyer, seller, lender, or the property in question.
They can give an unbiased assessment of exactly how much a property is worth. With an independent surveyor, you can expect full transparency and accuracy.
You'll need to request a quote from your chosen valuer to find out the exact cost of a house valuation, but you should expect to pay upwards of £300.
Mortgage valuation fee
Applying for a mortgage can be an excruciating process. It's time-consuming, complex, and often expensive.
When you're getting a mortgage, you'll encounter numerous fees, the first of which will likely be a mortgage valuation fee.
Your lender will need to commission a mortgage valuation to determine how suitable your new home is for security to lend on. It's a basic survey that only looks into the visible condition of the property. Prices will vary depending on the lender and the size of the property. You'll need to check directly with your chosen financial organization to find out exactly how much you'll pay. On average, a property up to £50,000 will incur a mortgage valuation fee of around £200.
Valuation fee cost
As you can see, valuation fee costs can vary significantly depending on the type of valuation you're looking for and the size of the property.
However, regardless of the type of valuation that you go for, unless you're using a free valuation from your real estate agent or a free online tool, you'll need to set aside at least £200, if not more.
Valuation costs for help to buy
Although detailed home valuations aren't always an absolute necessity, they can prove to be very useful for both homebuyers and home sellers.
Homebuyers can avoid overpaying for a property that's objectively worth less than what the seller is asking for. On the other hand, sellers can avoid selling their property for less money than it's worth.
In either case, they offer protection to consumers and allow them to get a fair price based on the current market conditions and property features.
RICS valuation cost – help to buy
Royal Institution of Chartered Surveyors (RICS) is a respected organization that sets the highest standards for home valuations. You won't always need an RICS valuation. However, it could prove to be very useful for mortgage purposes.
Many banks will request an RICS valuation before they approve your mortgage application. Additionally, you could request an RICS valuation yourself to have indisputable proof of exactly how much your property is worth, which will give you an edge in all relevant negotiations.
RICS valuation cost
Depending on the size and value of your property, as well as the location of the property, an RICS valuation by a certified surveyor should cost between £150 and £800.
House valuation cost for remortgage
Remortgage valuation doesn't differ much from a classic mortgage valuation. Your lender will request an independent assessment of the property in question and charge you for their fee.
A remortgage valuation is straightforward, and many lenders will even rely on remote valuations using various tools and software. Once they get a value estimate, your lenders will calculate your loan to value ratio and present you with their lending offer.
As always, your ultimate valuation fee will depend on the size and value of the property, and you could pay anywhere between £250 and £1,500.
Valuation fee nationwide
Valuation fees will vary significantly depending on the location of the property. In larger cities like Leeds or London, you could expect higher costs than in small towns like Bath or Rye.
Most commonly, the fee will depend on the value of the property, and you could expect average nationwide costs like:
| | |
| --- | --- |
| Property value | Valuation fee |
| Up to £100,000 | ∼£225 |
| Up to £500,000 | ∼£425 |
| Up to £1,000,000 | ∼£650 |
Mortgage valuation fee HSBC
HSBC is the second-largest bank in Europe and one of the most popular lenders in the UK. Many homebuyers apply for a mortgage with HSBC due to their predictable costs and fair client treatment.
If you're applying for a mortgage with HSBC, you'll encounter several different fees, and you'll need to go through a home valuation. Fortunately, HSBC doesn't charge fees for mortgage valuations so that you won't encounter any unexpected costs in this department.
Valuation fee Halifax
Although financial institutions like HSBC don't charge valuation fees, that's not an industry standard. In many cases, lenders will charge a hefty fee for all valuations.
If you're applying for a loan with Halifax, you will have to cover the costs of a home valuation. The price will depend on the property value. At the moment, Halifax charges the following valuation fees:
| | | |
| --- | --- | --- |
| Property value | Valuation only fee | Valuation and survey fee |
| Up to £100,000 | ∼£200 | ∼£365 |
| Up to £500,000 | ∼£200 | ∼£840 |
| Up to £1,000,000 | ∼£200 | ∼£1,550 |
House valuations: tools to investigate a property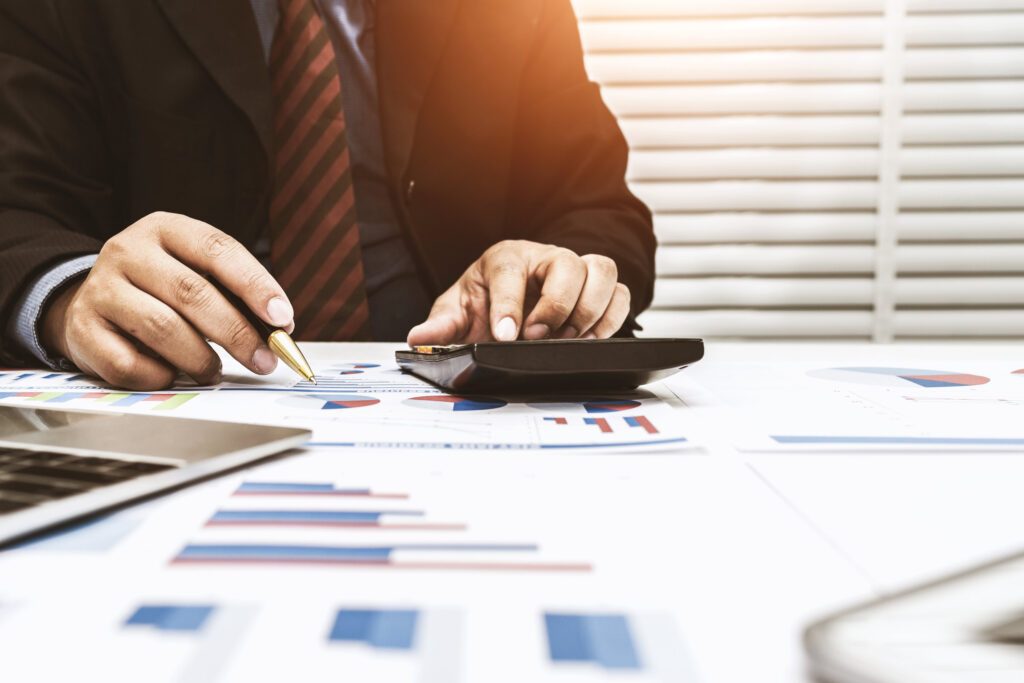 If you're not ready to cover the costs of an expert surveyor assessment of your property value, you have access to an abundance of affordable valuation tools.
Property Price Advice offers a free valuation tool and budget calculator that will help you get on top of your finances and receive an accurate estimation of your property value.
Contact us if you need help with house valuations or want more information about buying and selling property in the UK.