Extractors come in all shapes, sizes and styles, and not all types suit all kitchens. Arm yourself with some basic definitions before you shop to make sure you get the right one for you.
Decorative extractors that double as sculptural pieces or designer light fittings aren't just made to be seen; they also provide a focal point. Beautiful over an island, they can also be used over a dining area for added glamour. The I-1300 island extractor from Pando features high-intensity LED lighting that makes it just as much a statement lighting piece as an extractor and its 'fins' can be finished in any RAL colour so will coordinate with any scheme. Performance-wise, it offers an internal V950 motor, quiet 42dB noise levels and 750m3/h extraction. Priced around £5970 at The Lightworks.
Pando 01302 741941 or www.the-lightworks.com
Ceiling extractors are great for open-plan kitchens as they preserve the sightlines in the room – which is particularly good if you have a lovely garden view, for example – and prevent the cook being hidden away. The Otello 120 ceiling extractor is a discreet glass panel framed with stainless steel that can be elegantly concealed in a ceiling fixture. Featuring a row of spotlights, it is perfect for offering task lighting over a hob or prep area. Available in 900mm, 1200mm and 1500mm lengths, it is priced from £913 from Air Uno.
Air Uno 0113 201 2240 or www.airuno.co.uk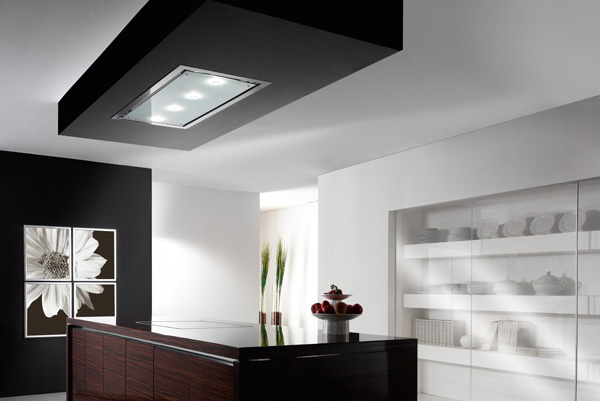 Island extractors are highly visible so need to strike a balance between being powerful enough to prevent steam and odours escaping into the room and complementing the kitchen. The 900mm BlancoAir 1255 model makes an industrial-style statement in premium-quality stainless steel – perfect for a professional-look kitchen. Features include electronic soft-touch controls with three speeds and a booster option, plus a run-on timer, which allows the extractor to carry on extracting after cooking. Priced around £450.
Blanco 0844 912 0100 or www.blanco.co.uk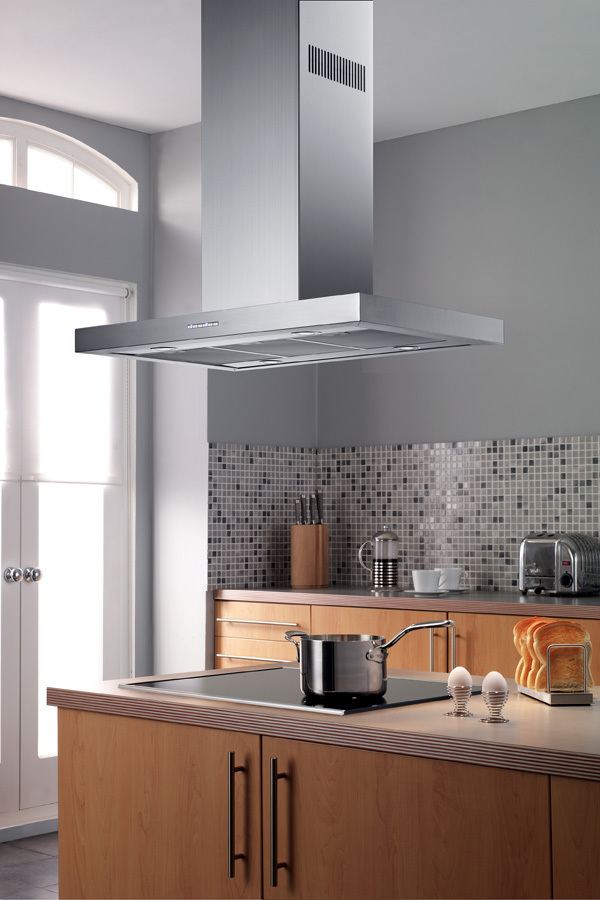 Wall-mounted extractors are the most common and convenient type, as they sit directly above the hob extracting the upward-rising odours to offer unrivalled efficiency. They can be as basic and compact or as large and decorative as you wish, but generally look out for models that are angled to the wall so you don't bang your head – particularly taller users. The AKR 811 WH Glamour white glass extractor from Whirlpool features perimeter extraction for reduced energy consumption and noise, as the vapour and smoke is forced through apertures all along the perimeter of the hood. It has maximum extraction of 733m3/h and is priced around £1100.
Whirlpool 0844 815 8989 or www.whirlpool.co.uk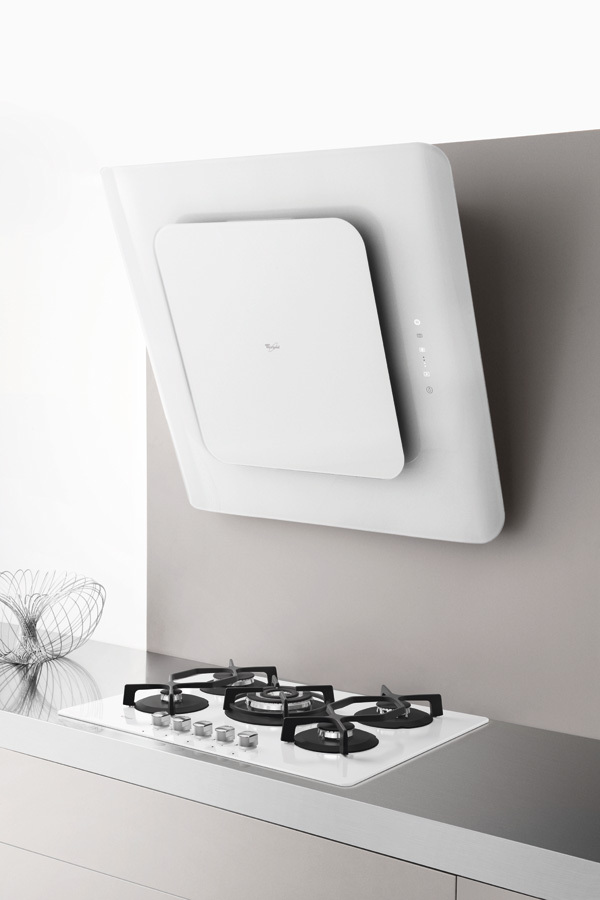 Downdraft extractors are also great for islands as they are integrated into the worktop and can be hidden away when not in use. When needed, they rise up next to the hob to discreetly pull steam, smoke and cooking smells down away from the kitchen. From Gorenje, the DFA9535X is made from sleek stainless steel and black glass, has electronic touch control for ease of use and can be configured as a ducted out or recirculation model. It has an extraction rate of 755m3/h and is priced around £1859.
Gorenje 020 8247 3980 or www.gorenje.co.uk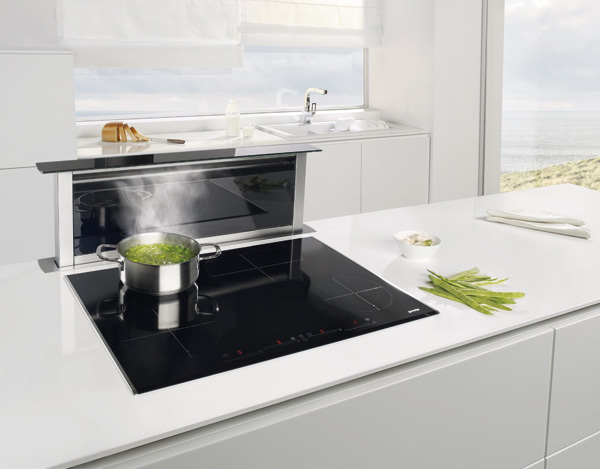 For loads more inspiration and advice take a look at more great kitchen ideas.