When the time finally comes to pack up and move on, getting the right price for your property is essential. If you can afford to spend a little time and money on home improvements, it can add a lot to the overall impression your home will make on potential purchasers. Creating a neutral, functional, and new-look kitchen space can help to entice buyers, and could be the difference in adding value to the price of your house.
Remember—first impressions count, and a house that looks like it needs no immediate improvements will always be worth more than something dated. Read on to discover some home improvement ideas, big and small, which will add value to your home.
Seal the deal
When you're hoping for a no-quibbles asking price, you should do everything you can to have your home looking spick and span for potential buyers. In a survey by the National Association of Estate Agents (NAEA), one third of surveyed respondents said that making home improvements in the kitchen add the best value to a house. With other contenders including a loft conversion and adding extra bathrooms, remodelling your kitchen could also be the easiest and cheapest way of adding value to your home.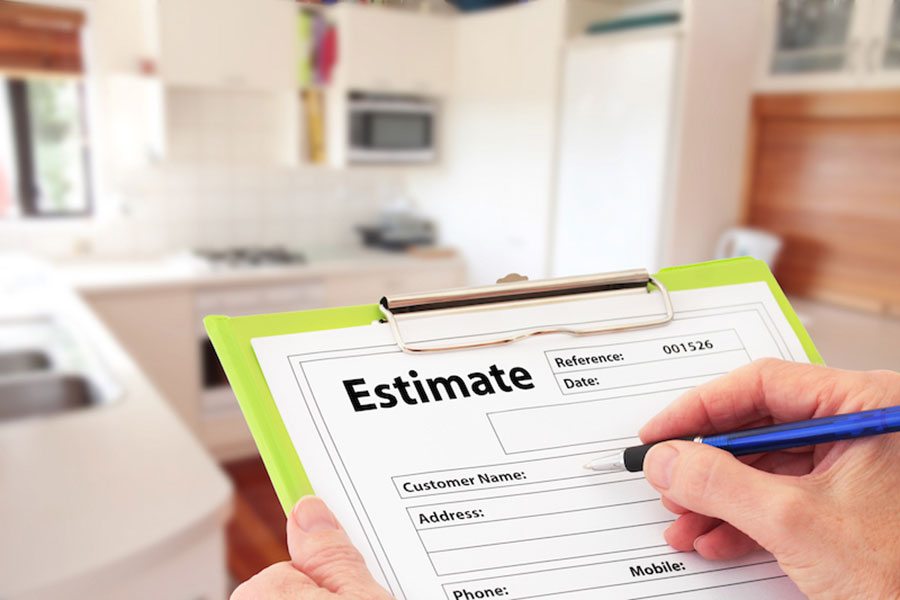 Another survey conducted by Move With Us estimated that refreshing the kitchen adds up to 5.8% onto the value of your home, coming in at fourth place behind more radical home improvements ideas like a loft conversion, extra bedroom and extra bathroom.
Whereas a kitchen makeover could be done on a budget, bigger projects like a loft conversion require a significant amount of time and money. Consider your property alongside the timeline of your planned move when thinking about how to add value to your home before you sell. Don't forget about the additional costs that can come from seeking planning permission and the various surveys that might entail. Make sure that the home improvements you're planning will definitely be offset by the value added to your home at the end.
Refit or refresh?
New kitchens can be expensive, but when you're looking at adding value to your home rather than creating a space to live in for the long-term, a radical refit might not be the best way to go. Aesthetic changes can give a similar effect without the need to rip out everything and begin again, and it won't cost you a fortune.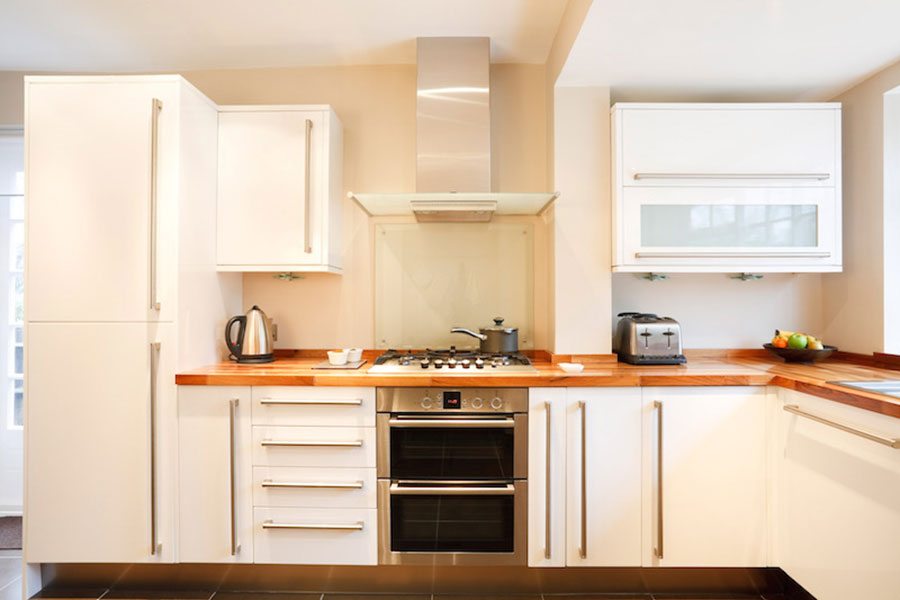 Keep changes tasteful and neutral—now is not the time to experiment, or get quirky with your kitchen! Broaden the appeal of the space by portraying it as a clean, functional, and contemporary kitchen. Try to simultaneously create a blank canvas and a ready-to-use room. Keep colours neutral and avoid installing any 'risky' features that could be expensive for buyers to remove.
When you're primarily looking at adding value to a house, avoid expensive changes—altering your plumbing, wiring, and waste pipes will significantly increase the costs without adding much to the aesthetic appearance.
The little things that count
Rather than purchasing a whole new kitchen, you can try adding value to a house by refreshing the current space with some easy and cheap additions.
Replacing the door and drawer fronts of your units will make a huge difference without going to the hassle of replacing the units themselves. Another quick and easy home improvement idea is to repaint your kitchen units and replace door handles. Doorknobs can be picked up at very cheap prices, and you can end up with a kitchen that looks brand new for comparatively little money. New worktops can achieve the same effect, and never underestimate a lick of paint.
A stranger's eye
It's a known fact that you never see your own mess. You could walk into your neighbour's house and be shocked by its untidiness, but in your own home—well, every pile of 'stuff' is there for a reason, and that might as well make it invisible! And so it can be hard, when it comes to selling your beloved home, to spot the potential flaws those prospective buyers may sniff at.
So look at your kitchen like you've never lived in it before. Keep your eyes peeled for mould, stains, water damage, peeling paint—the kind of little niggles that escape notice when you live in a space every day. And if you can't spot the details, invite the mother-in-law over—if you don't see it, she certainly will!
Contemporary fixtures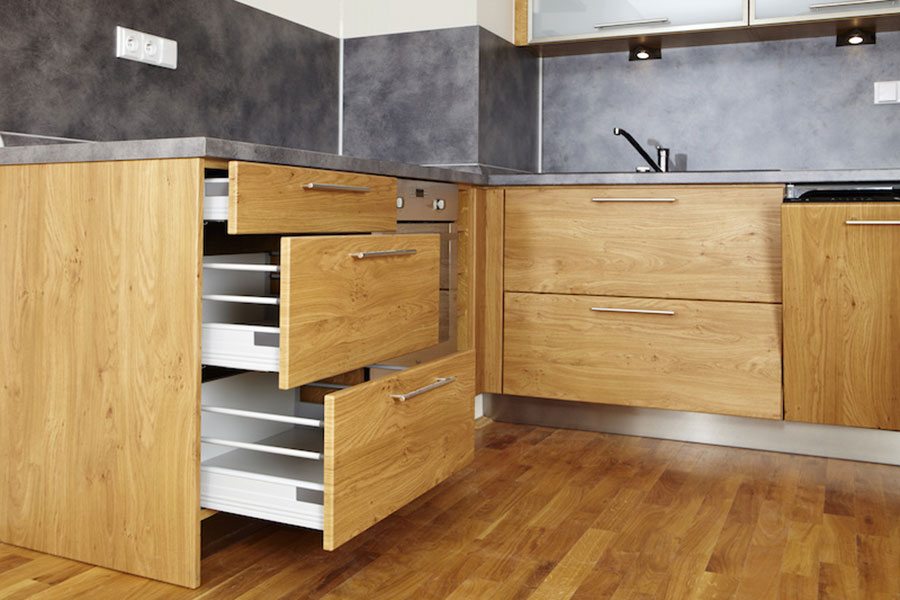 You don't have to purchase an entirely new kitchen in order to get all the snazzy fixtures and fittings that come with one. Draws and doors with soft closing make an instant impression when people are looking around your home, and these can be bought without refitting a whole kitchen. Opening a drawer to have it softly close, rather rattle backwards on an old track, will always give the 'wow' factor to viewers.
For a simple home improvement idea, update the details of your kitchen without changing it overall. Soft closing; additional in-cupboard storage; a pull-out spice rack—these are the sorts of details that will make a person imagine living in a space, even more so than walking into kitchen with a set of new units. If you really want to give the impression of a contemporary kitchen without the blowing the budget, pick up a wine fridge and install it yourself.
Not every fancy fitting has to come with a brand new kitchen, it's totally achievable on DIY!
Remember the extras
If you do decide to go for a brand new kitchen to add value to your home, remember the extra costs of installation and delivery. While many companies offer their own installation at a reduced rate or for free, this isn't always the case. Remember to factor in the cost of labour into your budget.
Balance the books!
Most importantly—when you're adding value to your home with these home improvement ideas remember to balance the books. Make sure that any changes you're making will add more value than they will cost you. It sounds simple, but it's easy to get carried away.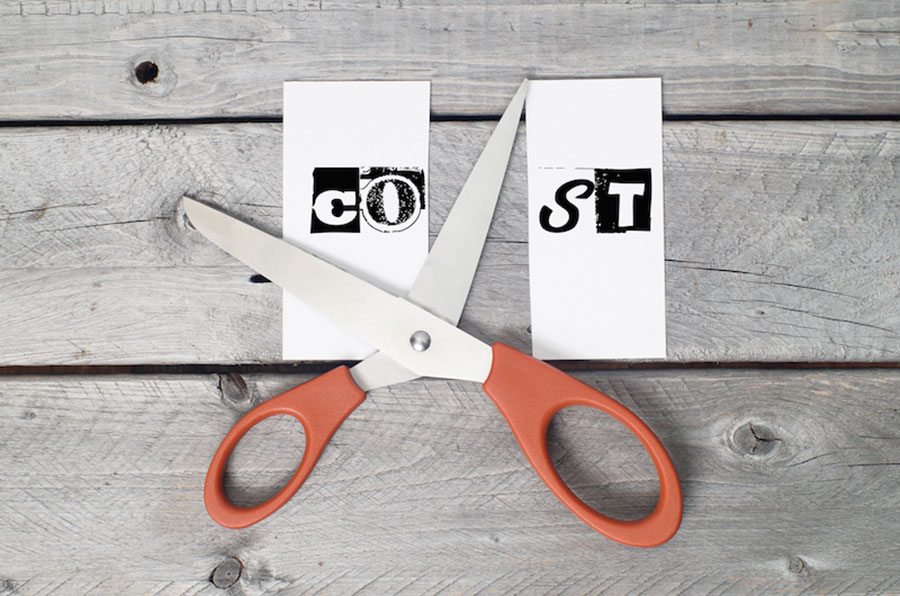 Making over a kitchen is undoubtedly one of the best ways to add value to a house. Often considered as the heart of a home, it's an essential space for potential buyers to be happy with. At the very least, it needs to be clean and functional. It's perhaps the best home improvement that can be made on a budget, and it really can help in adding value to your home.