Despite Kingfisher, Europe's largest home improvement company, closing 60 of 360 stores throughout the UK and Ireland (the firm owns B&Q) Britons have not fallen out of love with DIY and are aware that just a few simple projects around the property and garden can effectively add value to our home.
Kingfisher chief executive, Ian Cheshire said that the DIY spend has been suppressed because many-be first and second time buyers have not been able to acquire property due to high house prices. He commented: "The idea that there is something structural going on, I wouldn't buy into it."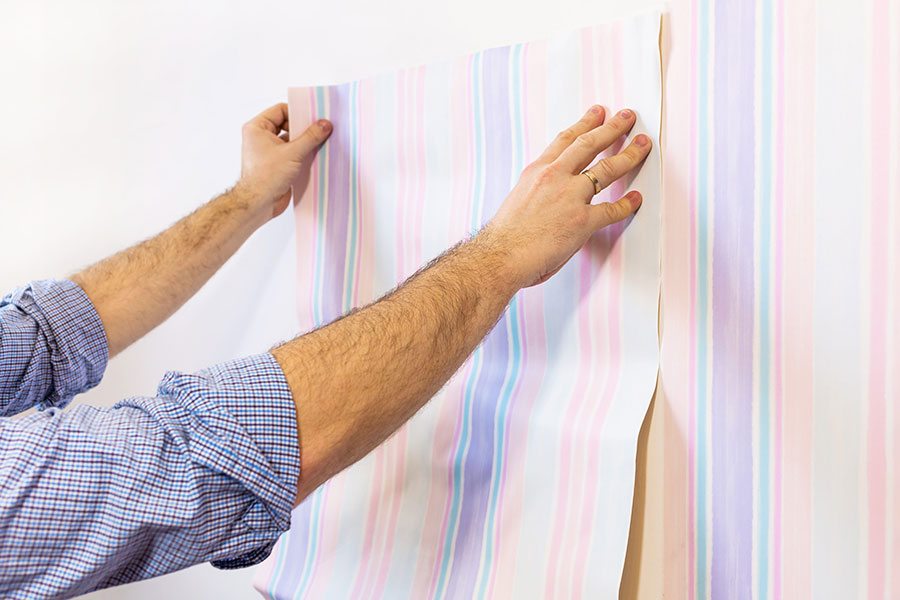 Cheshire added that he felt that any uptick in the residential property market would flow through to the DIY sector slowly. "The first people to benefit are home builders, the second people are the trade and then we're third in the queue and it's probably six months away. We're not seeing that housing market yet but it does feel like that's where it's going to go."
Troublesome DIY tasks
While research shows that three quarters of the UK population would prefer to tackle home improvements on their own, that does not necessarily mean that they are well-equipped to do so. Recent research revealed that almost half of Britons reported injuring themselves while doing DIY projects and more than a third would pay for a professional rather than doing a project themselves.
A new study of 2,000 UK adults reveals that more than a third of adults have confessed to not being able to carry out simple practical tasks like putting up shelves or rewiring a plug, while wallpapering topped the chart for most troublesome task. Putting together flat pack furniture also had over a fifth of Brits bewildered, while one in five also admitted something as simple as hanging a picture was beyond them.
The survey revealed that we are a nation of procrastinators when it comes to DIY, with Brits admitting to taking close to three weeks, on average, to start any practical jobs around the home. Neil Saunders, the managing director of Conlumino, a retail research agency and consulting firm, said "Consumers look unfavourably on DIY, either because they lack the skills to undertake various tasks or they simply lack the inclination to get involved."
A separate survey by NetVoucherCodes.co.uk revealed fewer one in 10 Britons aged 18 to 25 years old can change a plug or rewire a plug without help. It also revealed only one in 20 thought they could unblock a sink and just over one in 10 thought they could use a power drill.
Jane ni Dhulcahointigh, CEO and inventor of Sugru, commented: "We seem to be facing a national crisis where people don't realise their own potential to carry out simple DIY tasks. Many of us lack the confidence to even attempt certain practical tasks feeling that they are beyond their capabilities, which simply isn't the case. In a society obsessed with technology, we must ensure we maintain and value practical life skills; otherwise we will be facing a DIY dilemma."
Top ten troublesome tasks for Brits based on percentage:
1.     Wallpapering 38% – we have some pointers to help you out here.
2.     Putting up shelves 33%
3.     Rewiring a plug 30%
4.     Bleeding a radiator 28%
5.     Changing a fuse 28%
6.     Building flat pack furniture 22%
7.     Unblocking a sink 21%
8.     Painting a room 21% – check our guide to paint finishes to give yourself the edge here.
9.     Fixing a broken handle 20%
10.   Hanging a picture 19%
View from Will Davies, founder of aspect.co.uk
Will described the changing DIY trend as more a sign of an "evolution", not "devolution". While there are some projects homeowners should think about leaving to the professionals, such as anything involving gas, which can produce carbon monoxide poisoning, fires or leaks, there are others he believes that people should be able to do by themselves.
He said, "One is decorating; although you should unscrew light switch covers and electrical sockets for a neater finish, use a paint roller with an extended handle for ceilings and a small one for behind radiators.
"Another is bleeding radiators. Buy a radiator key, turn off the heating, then open each radiator valve. Once the water finishes seeping out, you're done.
"Putting up shelving also should be a simple DIY project. Shop for the correct size and strength of timber and brackets. Then use a spirit level to make sure the shelves are straight and level and use rawl plugs to make sure the screws stay in.
"If you have wall cracks, simply apply wet filler and wait until it dries completely. Then sandpaper the area and paint it.
"Sealing window draughts is another simple DIY project. Fill old sashes or loose-fitting windows with self-adhesive foam weather strips. Use the smallest ones so it looks tidy."
However, Davies insisted that that there are several DIY projects really should be left to the professionals. This includes electrical work. Fire and electrical shock are potential hazards if this work is not done correctly.
He added, "Roofing is another project that really isn't DIY. Contact a professional who has proper scaffolding, understands building regulations and eco-practices for tiles, bitumen and membranes.
"When water pipes freeze, they must be replaced by a professional plumber who knows how to cut, bridge and weld pipes, if necessary.
"It would seem that unblocking drains would be a DIY project. It is a relatively easy project, provided you use the correct strength, diameter and length of brush. However, most homeowners improvise with small items that end up getting stuck and making the problem worse."