Our February blogger of the month is Caro, a mummy to twin boys and a designer of paper cutouts and prints.
Caro's blog 'The Twinkle Diaries,' details her daily life as a mum and combines it with her passion for interior design, DIY trends and garden finds.
We love how Caro shares her interior secrets and her mummy style so we wanted to find out more…
What inspired you to start your blog?
 I was 17 weeks pregnant with our twins when I started The Twinkle Diaries. It had been a long and arduous journey to get to that point and I wanted somewhere to write down my thoughts and chart my experiences. I didn't think for a second that I'd still be blogging after 3 years!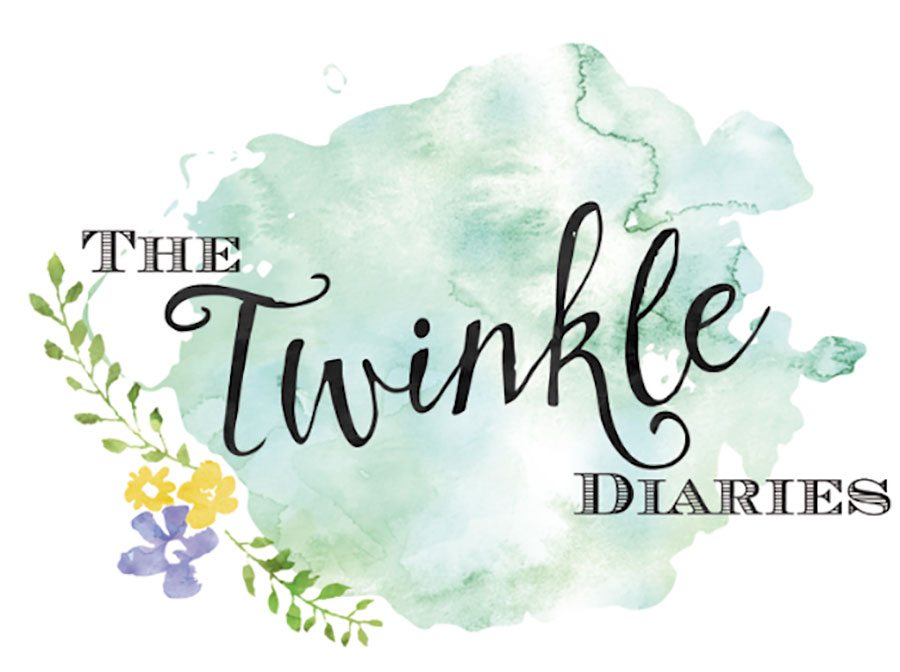 Who is your favourite interior blogger right now?
My friend Rachel at The Ordinary Lovely. Her style is so different from mine and I'm always excited to read her interior posts. She lives in a new house, which has a very clean, pared back look totally unlike our wonky 17th century cottage!
What do you like and what don't you like about your existing kitchen?
Where do I start?! When we moved to the house we are in now we said, from the word go, that we didn't like the kitchen and it needed a complete overhaul.
Life and lack of finances have got in the way though and we're still no closer to achieving the kitchen of our dreams. It's very much still top of the to-do list but we won't make a start until we can afford to do it properly.
I LOVE our AGA and the kitchen table but everything else is replaceable!
Any particular brands or products for the kitchen you love right now?
For the budget savvy, IKEA wins hands down. Their prices and designs are amazing.
Top end I think Plain English do the most beautiful kitchens. They're top of my wish list but I think I'll be looking at cheaper alternatives, because they come with a hefty price tag.
Have you got any tips for anyone looking to give their kitchen a new look?
Changing the handles and taps is a great way of updating the look and feel of a kitchen. You can make a really cheap kitchen feel a lot more expensive just by spending a little bit more money on those things and also the worktops.
We had an IKEA kitchen in our old house and shopped around for lovely taps, unusual handles and spent the majority of our budget on amazing, black granite worktops. Pricey but it looked a million dollars.
Painting units is another great, cheap, way giving a dated kitchen a totally new look; I've done that in our current house. The kitchen cupboard doors were wooden when we moved in now they're painted in a combination of soft white and sage green.
Do you have any advice for people wanting to add value to their home?
Apart from the obvious things like loft conversions and extensions, if you're not able to do either of those, the best bet is to fit a modern bathroom suite and a decent kitchen.
If you choose wisely you can pick up some real bargains and it's been proven that you'll always make your money back on those investments.
Is there an item for your home that you must have in 2016?
The copper trend is still huge in interiors, definitely a 'must-have' but give it a new spin by teaming it with Pantone's 'Colour of The Year' Rose Quartz, which is a beautiful pale pink shade. I think we'll see this combination everywhere in 2016.
As for an 'item,' we can't live without our Sonos. That combined with Spotify has revolutionised the way we listen to music at home.

When it comes to your home where do you look for inspiration?
Living Etc magazine and Pinterest are my main sources of inspiration. But the high street often gives amazing design inspiration too.
Not necessarily by what you can buy on the shelves but simply by looking at shop and restaurant fittings. They have often been chosen by amazing stylists or interior designers and you can pick up on all sorts of fab trends and interesting uses of materials that you'd probably never think of ordinarily.
What are your must have features for a kitchen?
If space were no object? I'd have to say an island. But in a smaller kitchen, like ours, decent storage is key. You can create feeling of space in the tiniest of rooms just by using clever storage solutions. If you have a place for everything it cuts down on the clutter and automatically makes a room feel more spacious and streamlined.
Decent storage is one thing that our current kitchen is sadly lacking and it's the feature that our next kitchen will definitely have.
With the February half term coming up do you have any advice on how to keep kids entertained at home?
My twins are not school age yet they're 3 in March so its half term all year round for me! 😉
We have a craft box full of paints and other bits and bobs but on rainy days particularly having something to fire their imaginations is the best thing for keeping children entertained. Kids have such huge imaginations and creating an indoor den or a sitting room café will keep my two entertained for hours 🙂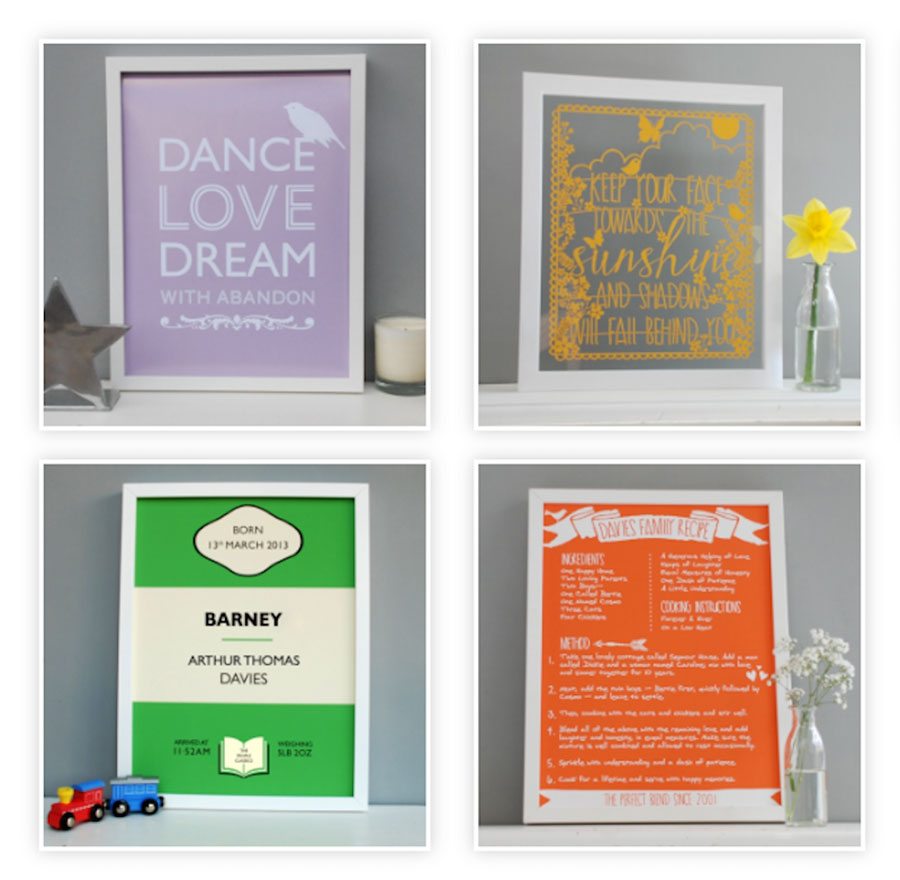 For more kitchen design ideas, check out more of our kitchen ideas pages. Or, if you're interested in Caro's designs and want to check out her blog, follow some of the links below – and get inspired!
Blog: http://www.thetwinklediaries.co.uk
Shop: http://thetwinklediaries.bigcartel.com
Facebook: https://www.facebook.com/thetwinklediaries
Twitter: https://twitter.com/twinklediaries
Instagram: https://www.instagram.com/thetwinklesmama/