Simple changes to your home and habits can cut your annual heating bills.
A warm, cosy home is the way to beat winter blues, but the costs of extra heating and hot water can easily add to your woes.
Thankfully there are plenty of ways to keep the bills under control. Use our guide to discover some changes that will help you keep your home cosy and your costs down.
1. Set the right temperature
To keep your home warm, you need to keep it between 18°C and 21°C. Aim for the lower end of the range to save costs: turning your thermostat down by even 1°C could cut your heating bill by around 10 per cent.
"If your home is well insulated it would be worth considering setting your thermostat to around 17°C, so that when you return home your system won't have to work too hard to reach your desired comfortable temperature," suggests Martyn Bridges of Worcester Bosch.
Most new-build properties are now well insulated, so you're unlikely to notice if the heating isn't on full blast.
How much you could save on your home energy bills?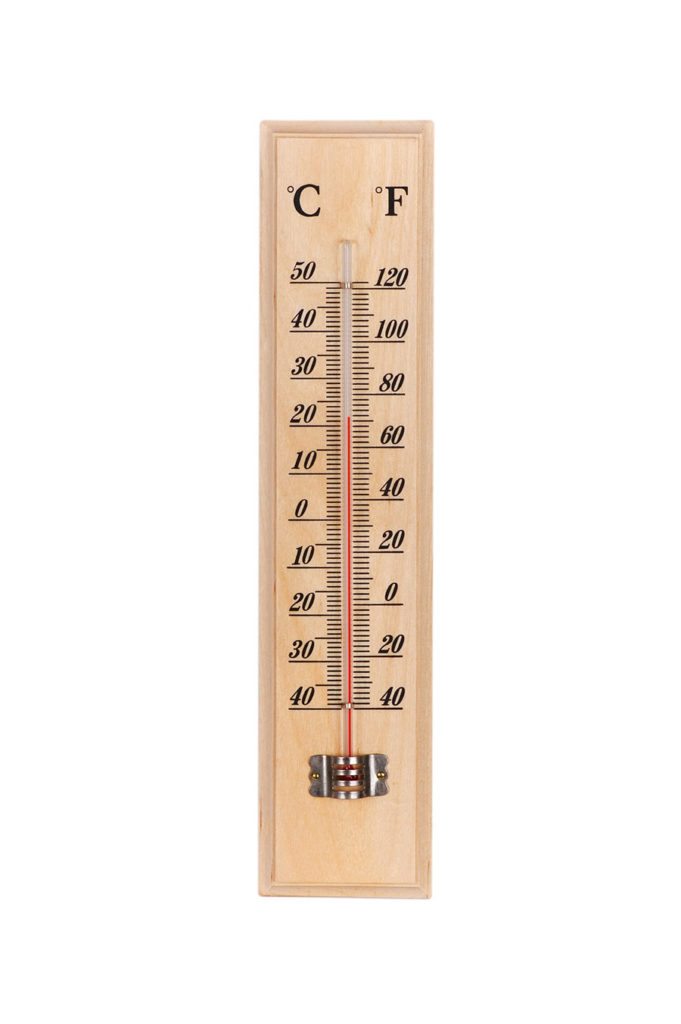 2. Upgrade your boiler
Upgrading an ageing boiler is one of the most efficient things you can do to save on heating bills. "Even if it's not broken, an old, inefficient boiler of 15 years or more is likely to be around 70 per cent efficient, meaning that for every pound spent on fuel, 30p is wasted," says Martyn. Older boilers are also likely to have a standing pilot light that could cost you around £50 to £60 per year just to keep it going.
Once you've installed a new boiler, aim to get it checked once a year to make sure it's working properly. Always get it serviced by a Gas Safe-registered engineer.
3. Get in control
Another way to ensure that you're using fuel efficiently is to install and use the correct controls for your boiler. "This could increase the efficiency of a condensing boiler by up to 13 per cent as it doesn't have to do any more work than it needs to," explains Martyn.
"Recent research from Salford University has identified that savings of up to 40 per cent are possible with a well-controlled system over an uncontrolled one, so it's worth considering an upgrade," he continues.
There are plenty of models on the market that give you even more control – via an app. This means you can now manage and change your heating and hot water settings from your smartphone or tablet. Wave by Worcester even takes into account the current room temperature and only fires the boiler to the level needed to maintain your desired comfort temperature. This makes for a much more efficient system: "Adding a Wave control can increase efficiency to 98 per cent, earning the system an A+ rating," says Martyn.
You can also activate a weather-compensating feature, which will use your postcode to determine local weather conditions and make sure your home stays at a comfort level in line with the temperature outside. You don't even need outside sensors.
Also check out the Nest Learning Thermostat, British Gas Hive, Netatmo by Philippe Starck and Tado Smart Thermostat, which all promise to slash bills and save energy via smart technology.
4. Deal with draughts
Technology isn't the only answer to a cold home: old-fashioned solutions are still up to the task. Thick, full-length curtains are the ultimate solution for blocking out draughts from windows, but adding a simple lining to thin curtains can update them quickly and cheaply. If you want your room to be extra toasty, get yourself a pair of thermal curtains or even a thermal blind.
Letterboxes and key holes can also let cold air in. Keep it outside with keyhole covers and letterbox brushes.
5. Bleed your radiators
If your radiators aren't as hot as they should be, they may need bleeding. This is when you let out air that's become trapped inside. You can do it yourself: switch off your central heating and use a radiator bleed key to open the small valve at the top of the radiator. Turn the key anti-clockwise and you'll hear air escaping. Once you've released the trapped air, liquid will follow quickly, so be ready to close the valve again straightaway.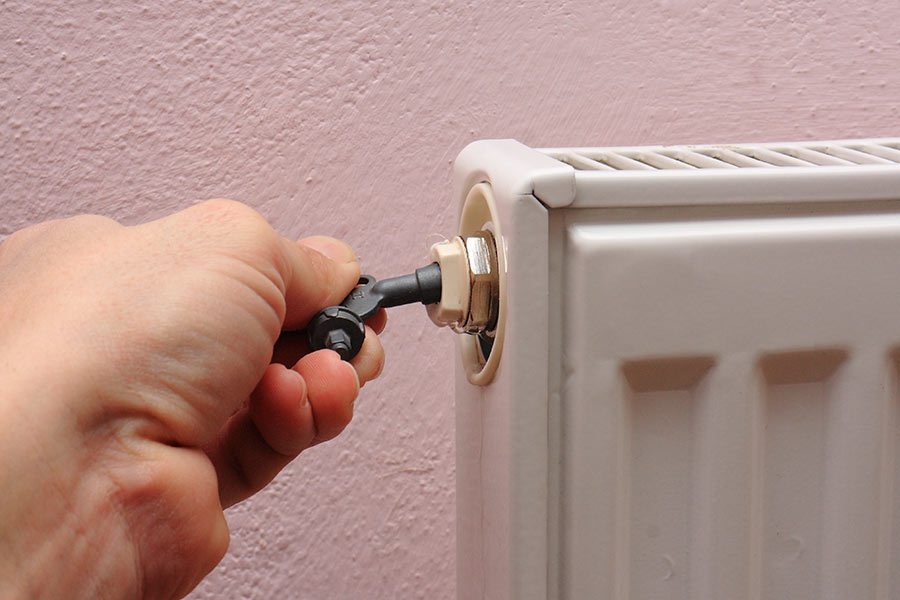 6. Nip that drip
A leaking tap isn't just annoying, it'll also add to your heating bill if hot water is escaping. Get it fixed before costs add up.
One smart yet small way to make a difference is to leave hot water in the bath after you've used it: the heat will warm the room. You can keep the water warmer by adding insulation under the bath – particularly effective for cast iron or pressed steel baths, which have a cold surface.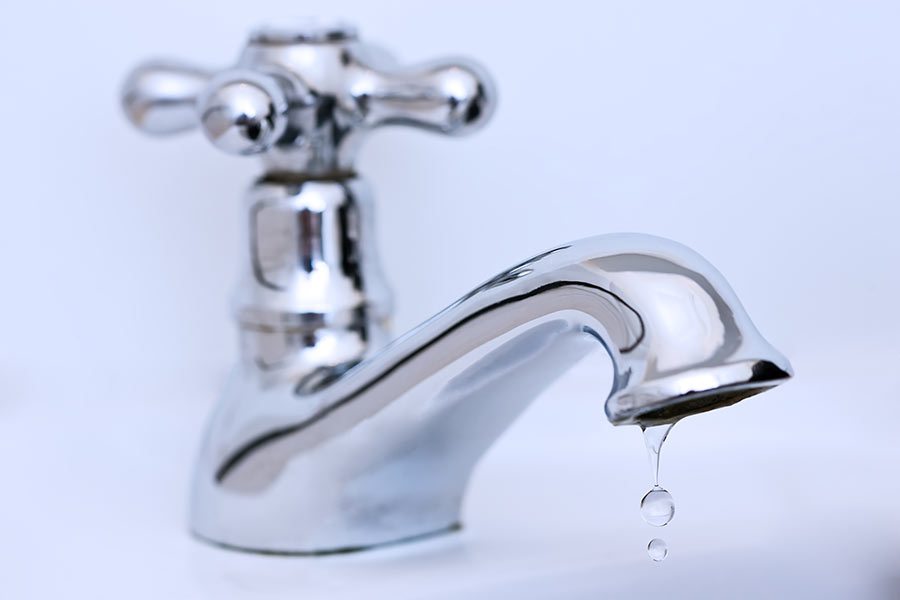 7. Keep heat moving
Don't cover radiators with curtains or furniture, as you'll stop the heat circulating around the room. Similarly, drying clothes on the radiator will force your boiler to work harder and make the air feel damp. Invest in a clothes hose instead.
If you want to increase the efficiency of a radiator, Martyn suggests putting reflective foil behind it to reflect heat back into the room. "This is particularly effective for radiators fitted to outside walls as it helps to keep the heat inside," he explains.
8. Invest in insulation
Pipe insulation reduces the amount of heat lost and therefore keeps your water hotter for longer. It consists of foam tubes that cover exposed heating and hot water pipes. It's widely available from places such as Screwfix and B&Q, and it's easy to install: simply choose the correct size and slip it around the pipes.
Insulating your hot water cylinder is another easy way to save energy and money. If you already have a jacket fitted around your tank, check the thickness – according to the Energy Saving Trust, it should be at least 80mm thick.
Bear in mind that up to 30 per cent of heat can be lost through your roof. That makes loft insulation a no brainer: quick and easy to install, it's one of the most effective steps you can take to make your home more energy efficient and bring down your bills. For more advice, read B&Q's guide to insulating a loft.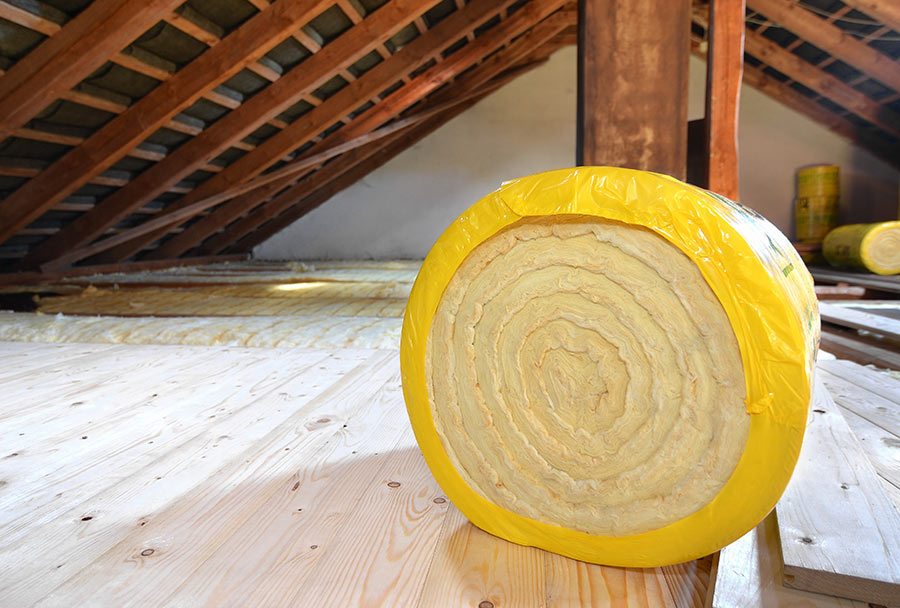 9. Winter-proof your windows
Double glazing is an obvious way to keep warm in winter, but it may not be an immediate option. A short-term solution is to buy brush door-seals, which stop draughts at the bottom of internal or external doors (try Screwfit).
Easy-to-fit self-adhesive weather strips are another fast but affordable fix. Add them to all door and window frames (try B&Q) to keep draughts out.
Have double glazing but still feeling the chill? Discover how triple glazing can make savings and improve the comfort of your home.
10. Heat up the floor
Underfloor heating will give you all-over warmth without cold spots. There are two systems to choose from: wet heating, which is costlier to install but generally cheaper to run, and dry, which is quicker and easier to fit.
A wet system works as part of your central heating by circulating warm water through pipes running underneath the floor. Dry systems consist of cables that are attached to a mesh mat that can be rolled out and cut to fit any shape, onto which the floor is laid. The system is connected to the power supply, so although a confident DIYer could lay the floor, it's essential to have a certified electrician to connect it up and sign it off.
It's worth seeking professional help: specialists at underfloor heating companies will not only advise you on the best system for your home, but also look at ways you can make your property can be even more energy efficient.
Click here to find out how underfloor heating can increase the value of your property.