Your property is a long term investment and every change or adaptation you make, needs to reap financial benefits.
There are many additions or changes to your home that add value, from energy efficient double glazing, to a luxurious new bathroom suite and a cutting edge kitchen.
But there is another change that can not only increase financial value but bring the buyers flocking. And, as Underfloor Heating Trade Supplies show, it really is beneficial to install underfloor heating in your home, whether it is a palatial mansion or a two-bedroom apartment.
But why?
1. The epitome of luxury
What spells out luxury in a home's interior? Glass staircases maybe, voluptuous furnishings and a kitchen full of the latest gadgets and gizmos. Electric gates ooze sophistication and luxury possibly because they are associated with the rich, the famous and the more upmarket properties of a town or city.
Underfloor heating is one of those luxury additions to a property that instantly attract people. Frankly, a warm floor under foot and a pleasant background heat makes for a delightful interior. Underfloor heating adds appeal and this in turn can increase financial value because people want it.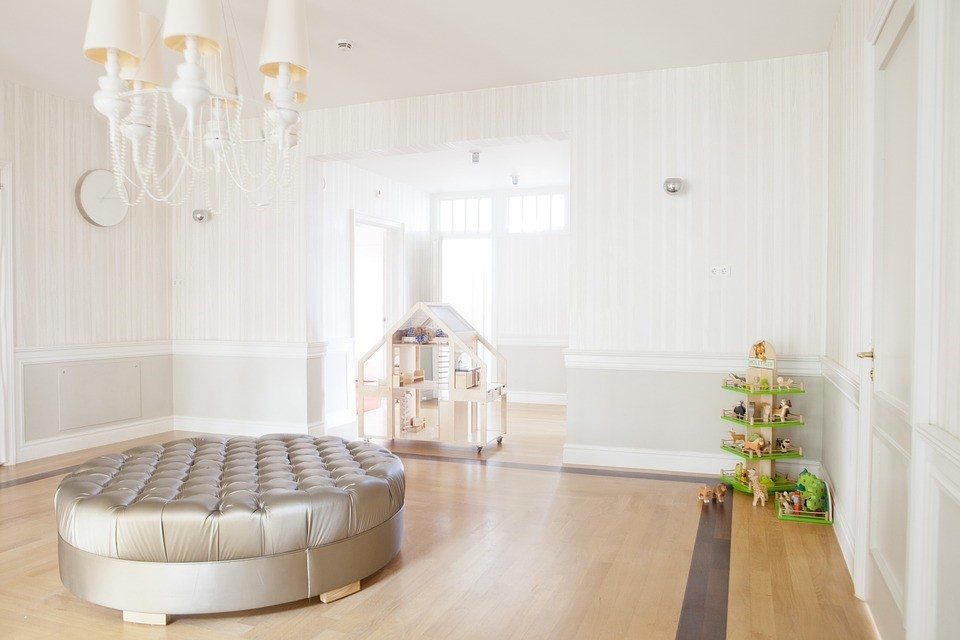 2. Quality product and installation
Before we get too carried away, we do want to sound just one note of caution. Like all home improvements and gadgets, underfloor heating in order for it to really add value needs to be of the best quality possible.
In other words, sticking with reputable brands and also opting for professional installation. This may seem like a crazy idea when you could with a hint of DIY skills and know-how, install the system yourself.
But, like a central heating system, knowing where to put things as well as having the inside track of some of the problems that can occur, and the solutions, is something that can only really be brought to a job by a professional company.
Everything about the underfloor heating system needs to be quality from the piping used in wet systems, to the combi-boiler to the screed used to bed in the pipes and so on. With electric underfloor heating, the mats need to be from a reputable manufacturer and so on.
3. Increased comfort
From just being a more pleasant heat to reducing dust mites in a property, there are many benefits to installing underfloor heating that add desirability and financial value to your property.
For example, underfloor heating works much better with a flooring solution that conducts heat well. Laminate to stone and tiles are just three materials that people choose. If your budget stretches to it and it suits your interior, you could also use hardwearing slate.
All these flooring solutions are desirable. They make the inside of your house look great, they last generations and they can be kept hygienically clean with no dust mites lurking in your house. For potential buyers, this all speaks volumes.
4. Polished concrete floors
There is one material that is really standing out from the others and that is polished concrete flooring.
Concrete works incredibly well with an underfloor heating system because it is a great conductor of heat. But not only that, this common material can be treated, sanded and buffed to look like anything, other than concrete.
The durability of concrete flooring is also such that a new buyer simply walks in to their new home and starts living in it. Not scrubbing or cleaning, because the floor looks simply stunning, and remains so.
5. Energy saving
Any professional underfloor heating installation company will not only advise you thoroughly on the right system for you but also look at ways in which your property can be even more energy efficient than it is.
The true financial benefits of underfloor heating are realised when you home is as insulated as it possibly can be. From cavity or solid wall insulation, to the right level of loft insulation, double glazed windows and doors etc. making sure you have the basics in place means you really do get the most from underfloor heat.
What this means in practice is that your home will have a far better Energy Performance Certificate (EPC) rating and this makes your property far more attractive to buyers.
6. More space
Radiators take up wall space. And, as much as you try, they never really look pretty, do they? With underfloor heating systems there is nothing to see, no cumbersome radiators or pipes to fill wall space.
Frankly, with underfloor heating, you have the perfect system to make your house attractive to all buyers.

Gary Poyser of Underfloor Heating Trade Supplies understands the many benefits of underfloor heat, especially when it comes to adding value or selling a property. The benefits of underfloor heating are many and with leading manufacturers of various components and fittings, it is fast becoming a popular heating system.