Homeowners are planning on spending more on home improvements this year.
The growth in home renovations and repairs is expected to continue this year, with some homeowners set to take advantage of growing equity in their homes, as reflected by the recent surge in remortgaging levels, to finance improvements to their property.
The latest figures from the Bank of England show that remortgaging levels continued to rise towards the end of last year, with 47,721 approvals for remortgaging in December alone –the the highest level in eight years.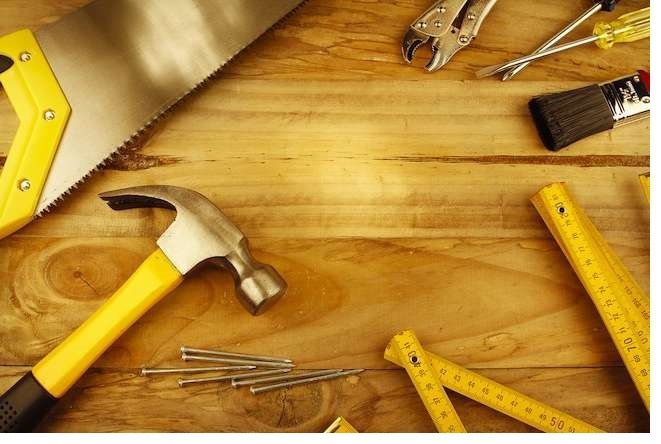 Remortgaging has been increasing since August when the Bank of England lowered interest rates to 0.25%, with many homeowners pulling out existing equity – a the portion of a home that is owned rather than mortgaged – in their property to pay for home improvements.
New research from home services marketplace, Plentific, shows that, on average, almost a quarter of homeowners are planning to spend more this year on home improvements in at least one area of the home.
But while this study emphasises that there will be a continual growth in the popularity and reliance of home improvements throughout this year, what type of home improvements will people be making?
Looking at individual areas, flooring is set to experience the biggest increase in investment, with an average of 29% looking to spend more on this in 2017.
After flooring, the study found that 27% of homeowners planned to increase spending on the kitchen, bathroom and interior decor.
Increased spending on the living room and bedroom then ranked third, both with 25% aiming to invest more in these rooms. They are followed by the garden, which 20% of homeowners plan to spend more on this year, when compared to 2016.
In contrast, the homeowners polled were less concerned about spending more on updating their conservatory, appliances and lighting.
On a regional basis, the research revealed that Sheffield is where most homeowners are looking to spend more on improving their property with 45%. London (36%) and Brighton (36%) homeowners were close behind, followed by Birmingham (35%).
"Our statistics illustrate the growing shift in demand for home improvements across the UK," said Stephen Jury, spokesperson for Plentific. "Nearly a quarter of homeowners are upping their budget this year for at least one area of their property with flooring leading the way."
Compared to the previous year – are you likely to spend more in 2017 on the following areas?

 

UK

London

Flooring

29%

37%

Bathroom

27%

38%

Interior Decor

27%

28%

Kitchen

27%

27%

Living Room

25%

36%

Bedroom

25%

29%

Garden

20%

25%

Conservatory

18%

31%

Appliances

17%

29%

Lighting

17%

24%