The effects of climate change are becoming significant for eco-conscious consumers. Here's what to keep in mind when home hunting.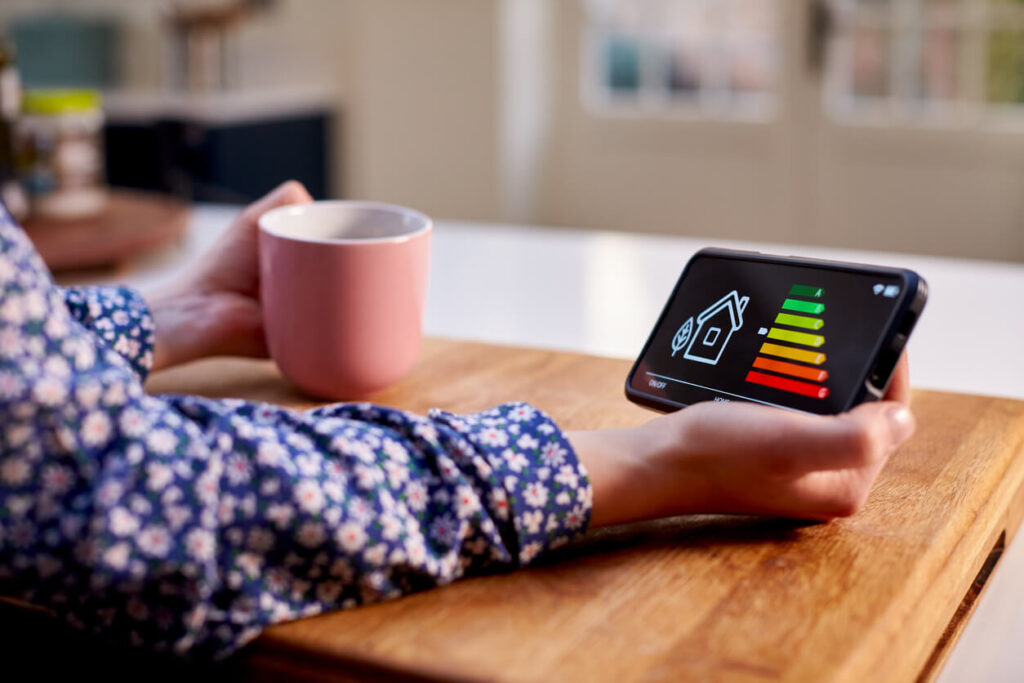 According to the UK Green Building Council, residential homes account for around 48% of UK greenhouse gas emissions. With propositions in sight – with sales of all gas boilers ending by 2023 and with 80% of homes using a heat pump system by 2050, if you're planning to move house in 2023, you may want to be mindful to choose a home as sustainable as possible.  
These days, local councils and housebuilders are required to plan new housing developments in a way that can help to reduce greenhouse gas emissions. While new build homes tend to be more energy-efficient and environmentally friendly, there are certain features to look out for when buying an older property.
For eco-conscious buyers to get the house hunt off to the best possible start, take a look at these tips.
Check the Energy Performance Certificate (EPC)
When buying a property, the seller has to provide an EPC. Most property sites will display the certificate or list the band, but don't be afraid to ask the estate agent if you don't see it clearly.
An EPC is a document that ranks the property on a scale from A to G in terms of energy efficiency. A property ranked A is very efficient. Properties ranked F and G are inefficient.
The EPC rating can give you an indication of how much work you need to do to the property to make it energy efficient, whether that means installing double glazing, adding insulation or looking for other ways to improve efficiency. The document should also give you a 'potential' ranking, which is the ranking the property could achieve if certain improvements were made.
Ask about insulation
Insulation is one of the best ways homeowners can improve the energy efficiency of the home and save money on energy bills. The EPC can give you some information about insulation, such as whether the property has cavity walls and whether they have been filled. It will usually say if the loft is insulated too. If this information is missing, be sure to ask.
Be aware of draughts
As you view the home, take moments to stop and stand still. Can you feel any draughts? Cold breezes around windows and doors, through floors and by fireplaces suggest there could be gaps and there is insufficient insulation. Most of these can be quick fixes with new sealant, but even small draughts impact the overall energy efficiency.
If some rooms are colder than others or if internal walls feel cold to the touch, it may also suggest poor insulation.
Inspect the glazing
Be sure to look at all the windows during the viewing. Double or triple glazing offer a wide range of benefits, including security and sound insulation. Such glazing also helps with thermal efficiency, saving money and heat loss.
As you may expect, double glazing is better than single glazing. Triple glazing is better than double, though it's less common and can be expensive to install. At the very least look for well-installed double glazing in the property.
New build properties will have double glazing as standard. For some older properties, especially listed properties, there will be some restrictions in the glazing that can be installed.
Estimate ease of access
We all know that road traffic is one of the main contributors to climate change. That means thinking about where you buy your home could be just as important as the features it has. Even if you have a car, there are many ways you can reduce your own traffic emissions.
Check the local transport links. Could you commute via public transport instead of driving?
Are the roads cyclist-friendly?
Are the local amenities within walking distance?
Could your children walk, cycle or get public transport to school?
Do you have local green spaces?
Buying a home in 2023
Need a helping hand to purchase your home this year? If you currently own a property, start by getting a house valuation from a trusted estate agent to see how much it's worth. Next, calculate how much you could afford to borrow for a mortgage.
Now you know what to look for in your next home as an eco-conscious buyer. Happy home hunting!