A severe shortage of properties continues to drive house prices upwards across parts of Britain, but that could be about to change.
Predictions and rumours ahead of Philip Hammond's Autumn Budget statement next month suggest that the Chancellor will use his big financial speech to deliver cash for a radical housebuilding programme, and that may even include an initiative in which the state joins forces with developers to build homes on publicly owned land.
According to several national newspaper reports, a number of developers, housebuilders, councils and associations will attend a summit at 10 Downing Street this week to discuss how to resolve the housing shortage.
The Telegraph report that the Prime Minister Theresa May will "lay down a challenge" to the industry to build more homes, ahead of the Budget on 22 November, while the Daily Mail says ministers may also use the summit to discuss ways of releasing more green belt land for housing.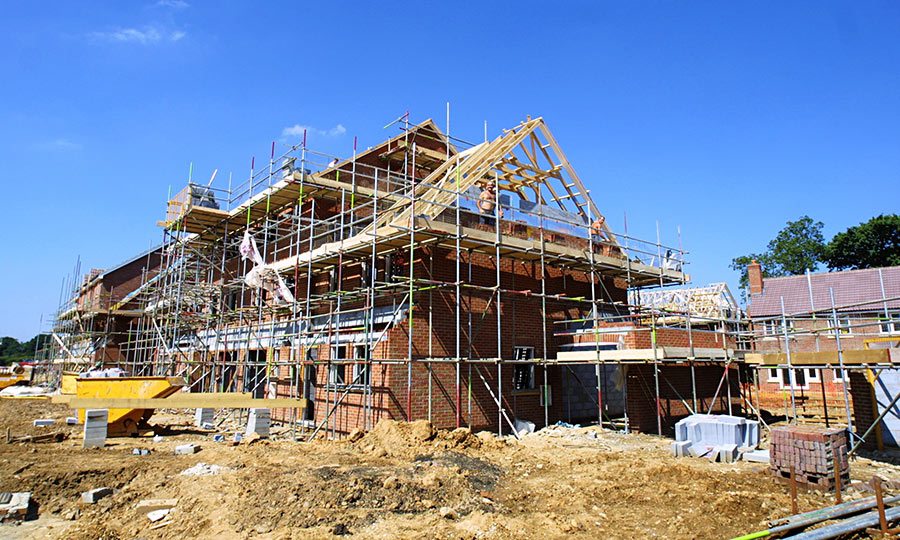 Despite a recent dip in values across some parts of the country, UK house prices continue to be supported by an ongoing shortage of property for sale, low levels of housebuilding, and exceptionally low interest rates.
The ongoing supply-demand imbalance in the market is frustrating for those looking to buy property, as it often makes affording that first step onto the housing ladder even harder.
Constrained supply is likely to continue to provide support for house prices. However, that will no longer be the case if the government can tackle the gridlock in supply and introduce measures that help create a sudden influx of properties that flood onto the market.
It is worth pointing out that the number of planning consents for new homes in the second quarter – April-June – of the year was the highest on record for a 12-month period as the government's Help to Buy scheme boosts builders' investment in future sites.
Driven by strong demand for new homes from the Help to Buy scheme permission for 321,982 new homes were granted in the most recent 12 months, according to data from the Home Builders Federation (HBF) and Glenigan.
There is a strong correlation between planning permissions granted today and new homes completions two to three years down the line, which in turn will have an impact on houses prices.
Help to Buy has helped the new build sector and the first-time buyer segment of the market to buck the generally slower wider housing market, illustrating the fact that government policy can have a major effect on the market.
A strong pipeline of planning permissions is essential if builders are to further increase build out rates. If permissions can be processed quickly to the point where they can be built, it will enable developers to speed up work on existing sites confident that their next sites will be ready to move on to, and thus reduce the supply-demand imbalance that has pushed up house prices over the past few years.
But while the overall number of planning consents is at a high, there are still concerns as to how long many of these permissions will take to process to the stage they can actually be built – in some cases up to four years.
Nevertheless, these record planning permission figures are a clear indication that housebuilders are committed to increasing housing output.
There has been around 50% growth in output over the last three years and these figures suggest that progress can continue, with further increases in build rates deliverable in the coming years, but only if housebuilders have the full support of the government, ensuring that they are well placed to meet demand.