One of the most anticipated areas that the Autumn Budget covered was housing, with a number of major announcements aiming to solve Britain's current housing crisis. Some of it had already been discussed heavily by Chancellor Philip Hammond, with the stamp duty relief on first-time buyers being a major part of that.
However, with growth expected to slow substantially over the next five years and Office for Budget Responsibility forecasts being somewhat gloomy, this was a cautious budget, and most of it was relatively standard budget fare.
Stamp Duty
The big announcement of the Autumn Budget was that stamp duty is going to be abolished for most first-time buyers. At the moment, stamp duty is 2% on properties between £125,001 and £250,000, and for those buying a property for £125,000 or less, it's already non-existent.
Consequently, this could save a new buyer £2,500 if buying a house for £250,000.
There are limits, however, with stamp duty being wholly exempted for first-time buyers buying properties below £300,000 and exempted on the first £300,000 for those buying properties below £500,000. It's not yet clear which rate would apply to the amounts between £300,000 and £500,000, but it seems likely that it would be the standard rate of 5% for that bracket. The maximum anyone can save with this is £5,000.
While this may stimulate the housing market somewhat in parts of the South East and the South West, it's likely to have a minimal effect on those in the North East and North West, where first-time houses tend to be significantly below the minimum threshold of £125,000. In addition, it could push up the price of housing for first-time buyers, with the Office for Budget Responsibility saying that a permanent cut would mainly benefit those who already own property to the tune of around 0.3%.
100% Council Tax Premium on Empty Homes
Among the many measures affecting local authorities include a 100% council tax premium on empty homes, which is aimed at second home owners and landlords who leave their homes empty for too long. Coupled with the current stamp duty regime, it's clear that the chancellor is aiming to free up current housing stock. Approximately 600,000 homes are empty in England alone, according to a report by Empty Homes in England, and just over 200,000 of those were classified as long-term empty. These figures account for 2.54% and 0.88% of total housing, respectively.
In addition, the chancellor announced that he would make it easier for local authorities to use compulsory purchase orders and other methods to create new housing stock, notably within urban areas. Approximately £44 billion of capital funding to build 300,000 new homes per year by 2025 was announced, and £8 billion of financial guarantees would help support private housebuilding. In addition, he announced:
£7 billion for housing infrastructure
£1 billion for new urban regeneration
£630 million for a "small site fund"
£34 million to go to training construction workers
£28 million to help eliminate rough sleeping by 2027 in the West Midlands, Manchester and Liverpool
Projects that didn't come with a price tag included a review into the current planning process chaired by Oliver Letwin, which included a thinly veiled threat: Hammond made special reference to the practice of land banking, which is where developers hold large stocks of land that have been earmarked for housebuilding yet do not build houses on them. While he didn't promise direct action, he didn't rule it out, either, noting that the government may have to do something if this practice continued.
Other development projects include a million new homes in the Cambridge-Milton Keynes-Oxford corridor by 2050 and five new garden towns, although their proposed location is currently unknown.
Overall, this part of the budget was more generous than expected, with substantially more cash available for housebuilding than originally anticipated.
Rent Is a Footnote
Approximately £125 million of funding was announced to help 140,000 people with rent. Essentially, this will be for those receiving housing benefit in areas that are seeing substantial increases in rents, so most of this money will end up going to landlords.
What will also help with rent controls is that the chancellor announced that the seven-day waiting period for new claimants of universal credit will be removed, and those waiting for housing benefit will receive it within two weeks.
While this doesn't quite make up for the six-week waiting period that some have reported, it should go some way towards alleviating the distress caused. In addition, it reduces the risk of evictions, creating stability for landlords and tenants alike, and Hammond also noted that advances would be easier to obtain if they were needed. It won't go far enough for many, however, with housing benefit limits still frozen.
The North Hasn't Been Forgotten
Even though stamp duty cuts for first-time buyers likely won't affect the north, the £1.7 billion transforming cities fund may well affect housing in the area. This is primarily due to the increased links between cities and their suburbs, but it could also be used for connecting the north with the south more effectively via faster public transportation.
The expected £300 million for HS2 will also likely affect property prices in Manchester, Crewe and Birmingham, as it brings journey times to London down below 70 minutes. However, this is part of a long-term infrastructure plan, and it's likely that the benefits won't really be seen until at least 2026.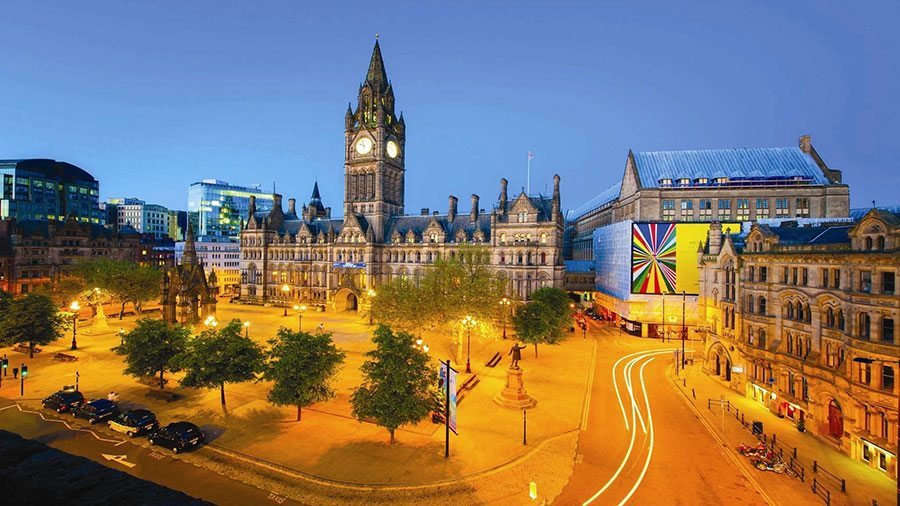 Grenfell Tower
In the wake of the Grenfell Tower disaster, it was inevitable that some of the budget would focus on council responsibilities to their tenants. However, relatively little was promised. From the budget, £28 million was allocated for local regeneration and mental health services for those affected by the Grenfell Tower disaster. In addition, Hammond noted that councils must get necessary works done immediately, and he stated that if councils couldn't afford them, they should talk to the government.
However, leader of the opposition Jeremy Corbyn noted that councils had been refused extra funding for these works in his speech slamming the proposed budget.
Ultimately, the budget didn't have anything particularly surprising or innovative, and in the wake of the reduced growth of the economy, it's unsurprising that it was cautious. However, there are some interesting points relating to housing, and while they don't solve the issue of the housing crisis in Britain, they may start to go some way towards changing the way housing is handled.