Scottish property prices rose by 1.4% in September to reach an average at £177,960.
Residential property price growth north of the border continued to outstrip the rest of the UK with an annual rise of 5.6% in September, according to the latest Your Move/Acadata House Price Index.
The rate of property price growth in Scotland is more than triple the rate of increase in England and Wales as a whole: 1.7% in September, with the North West of England being the fastest rising region at 4.6%.
The average house in Scotland is now worth £177,960, up £9,383 on a year ago. The increase means house prices in Scotland are growing at their fastest rate in almost three years, excluding the spike ahead of the introduction of the Land and Buildings Transaction Tax (LBTT) in April 2015.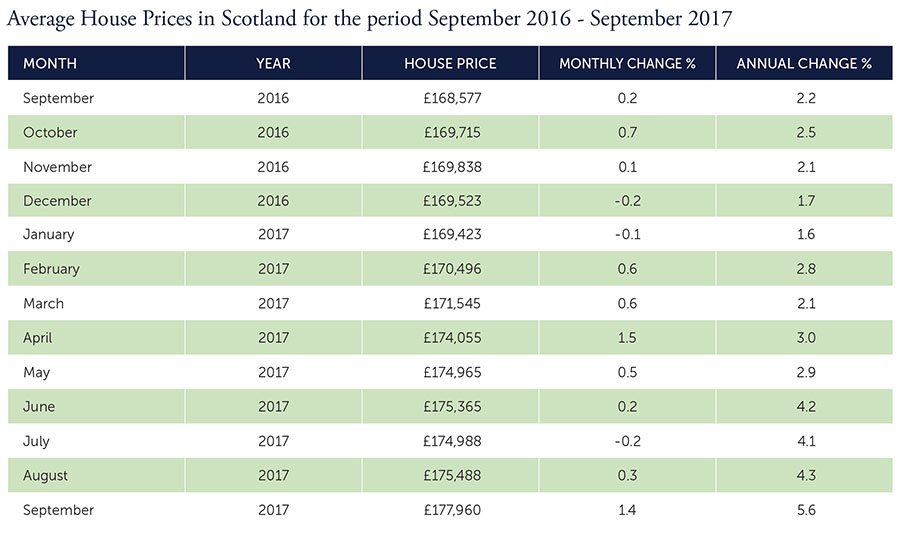 The index suggested a lack of housing supply is to blame for driving Scottish property price growth up faster than the rest of the UK.
Christine Campbell, Your Move's managing director in Scotland, said: "The strength of the market in Scotland is impressive and, with property still relatively affordable and the economy still growing, it could have some way yet to run."
Only three of the 32 local authority areas in Scotland have seen property price falls over the 12 months ending September 2017: Angus (down 2.6%), Aberdeenshire (down 0.6%) and West Dunbartonshire (down 0.3%).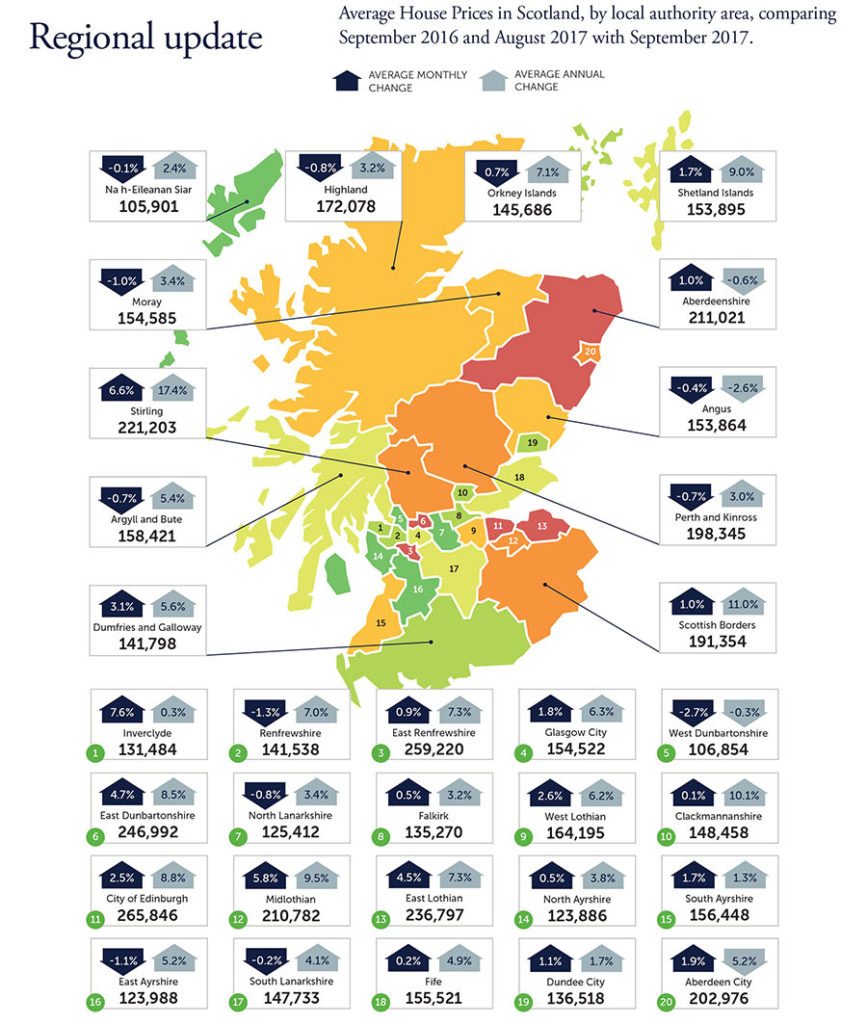 In contrast, many of the remaining 29 areas have seen strong growth, led by Stirling, where house prices are up 17.4% annually, and setting a new peak average price in the month.
The Scottish borders (up 11%, and also setting a new peak), and Clackmannanshire (up 10.1%) also saw home prices rise sharply.
The Scottish housing market is also supported by the strength of its largest cities, which account for the lion's share of transactions.
Both Edinburgh, where home prices are up 8.8% annually to £265,846, which is the highest in Scotland, and Glasgow, up 6.3%, show solid growth. The latter was also another to set a new peak in September – for the fourth time this year – with property prices up 1.8% over the month to £154,522.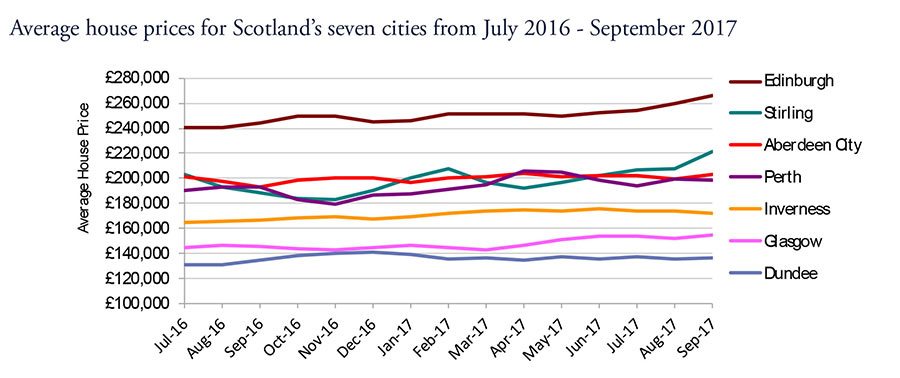 Alan Penman, business development manager for Walker Fraser Steele, one of Scotland's oldest firms of chartered surveyors and part of the LSL group of companies, commented: "We're seeing strength right across Scotland at the moment, but crucially, it's supported by the big cities.
"While London is a significant dampener on price growth in England and Wales, Edinburgh and Glasgow continue to show solid performance with above average growth."