If you're planning to sell your house soon or sometime in the future, you're surely curious about how much money you can get for your property.
In the past, this would require visiting different realtors and going through a highly time-consuming process. Luckily, today you can find all the essential information relating to your property in just a few clicks. Online platforms such as Property Price Advice are equipped with the necessary tools to calculate property values across the UK accurately.
In this article, we'll cover all the crucial details you can use to calculate the value of your home. Besides these tips and tricks, we'll also provide you with a simple guide on quickly and easily getting a free online house valuation. If you're interested in learning more about your property, make sure to keep reading!
How do I find out the value of a house by address?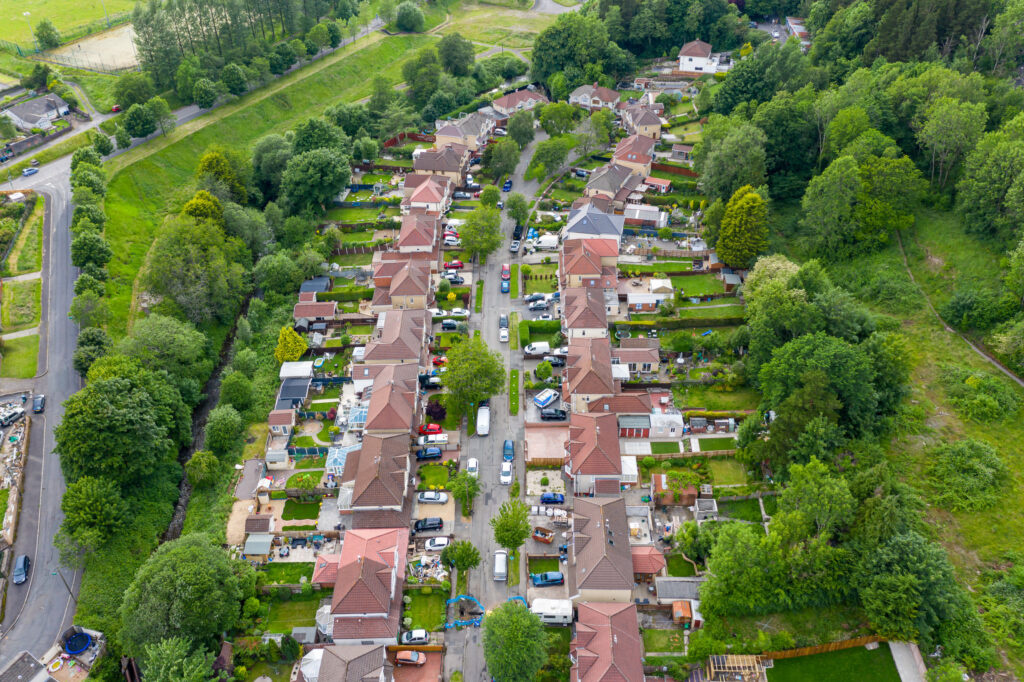 You can find plenty of property value information only with one piece of information – an address. Location is one of the essential property features, which is why an address is sometimes sufficient. With an accurate location, you can evaluate different aspects of your property and how they're connected to your neighbourhood.
Check out these useful tips on how to get more information about your house's value with an address.
Track the current price trends in the neighbourhood
The internet is a great place filled with all kinds of information, including real estate details. Because most buyers now browse houses online before looking at them in person, you can find almost all houses for sale on the internet.
You can use this information to get an overview of the market. See how many houses are on sale in your street or area, how much the owners are asking for them, and what types of houses are for sale. That might give you an idea of how much your house is worth.
However, keep in mind what the owners ask for isn't what they typically sell for. It might be a good idea to slightly lower the expectations compared to what is offered online.
Examine housing market forecasts
Today, many platforms and individuals are strictly dedicated to the housing market forecasting field. Their job is to predict future property price fluctuations. These sources collect statistics from the Land Registry, the Financial Times, and similar places to predict future price increases and reductions.
By examining housing market forecasts, you'll make better decisions regarding the timing of putting your property up for sale.
Although these sites primarily give insightful information from field experts, this isn't something you should heavily rely on as forecasts are often wrong. No one can tell for certain what the future holds, but some indication could be helpful.
Investigate the crime rate
Crime rates significantly affect the property's value. In the digital age, all recorded crimes are also available online.
Visit the official website of the police and use the crime mapping feature to learn more about all the recorded crimes in your street. Crimes recorded include burglary, robbery, and anti-social behaviour, so this information could either positively or negatively affect your house valuation.
Check your broadband coverage
Having a good and stable internet connection is vital for many people, especially for individuals who work from home or have a profession that requires long hours spent in front of the computer.
However, not every area has the same broadband speed and coverage. Check your and your neighbours' internet speed to find out more about the internet coverage on your address. If your internet coverage is impressive compared to other areas, that's something you should keep in mind during house valuation.
Look into the public transport connection
Public transport links, connections, and infrastructure are critical now that people live extremely busy lives and need to reach their destinations quickly.
Check out which public transportation is available at your address and how well it is connected to other parts of the city. Commuters want to make their journey as smooth and seamless as possible, so frequent departures and direct routes are a big plus.
It's especially true if your property is located in the suburbs or in a neighbourhood that's far from the downtown area.
Research the road traffic noise
Closely connected to the previous point, many house buyers also examine road traffic noise. While it's useful to have transportation nearby, very few people look to purchase a property located directly on a busy street.
Avenues and boulevards come with big crowds and lots of traffic, so the noise is inevitable. You should research how noisy your street is compared to some other places around the city to get a better picture of the road traffic noise.
How do I find the value of my house?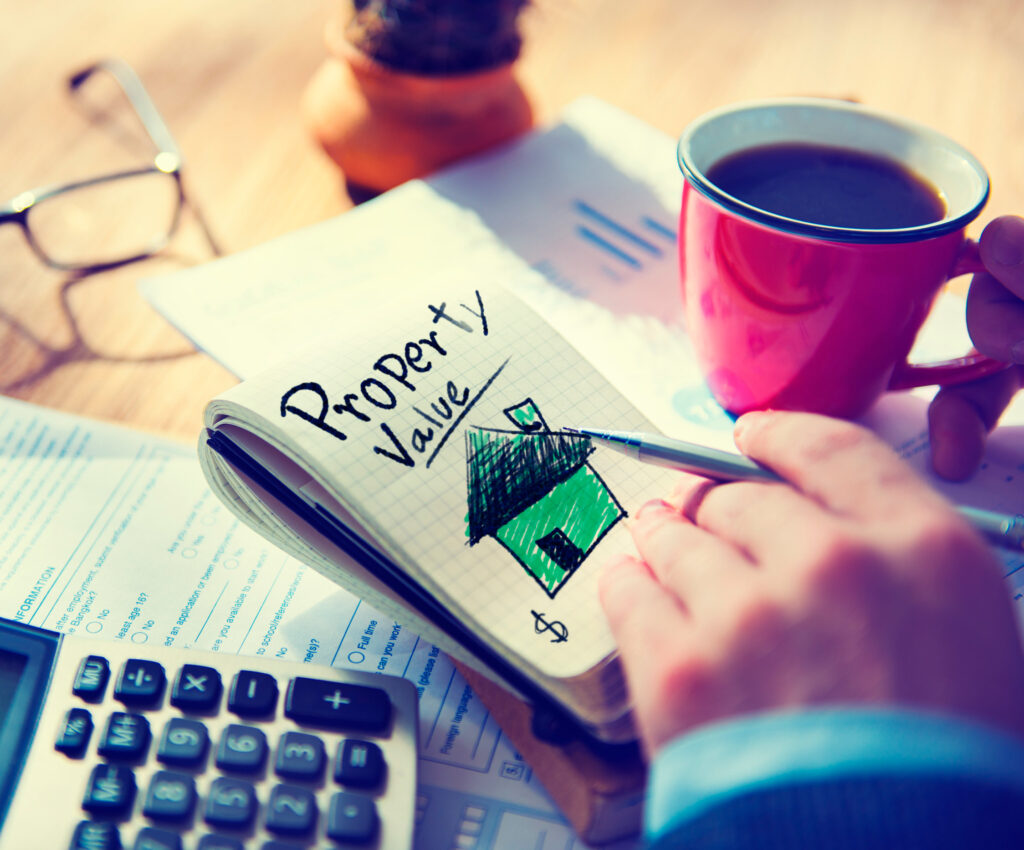 The tips mentioned above are outstanding steps that will help you learn more about your street and precise location, which will ultimately help you understand and set a reasonable value on your property.
However, more steps can help you find the value of your house. Namely, your entire neighbourhood or area can affect your property value, so we'll take a look at some deciding factors you should certainly check out.
Research recently sold properties
An easy and quick way to determine your property's value is to research recently sold properties in your neighbourhood with similar features. Neighbourhood, land size, general state of the house, and the number of bedrooms are crucial factors that dictate the prices.
By finding a similar property type in your area that was recently sold, you can research different websites and find the amount the house was sold for. With this step, you'll easily find property valuation prices you can rely on.
Take a look at nearby schools
If you own a family house, there's a good chance that parents with children will be interested in purchasing your property.
Discover which schools are nearby your address and find out about their rating and program. If you're located near a school with an outstanding rating and student success, easily raise your value as parents are ready to pay slightly more if that means they'll ensure a good education for their children.
Similarly, parents will expect to pay less if their children have to take public transportation or a school bus to attend school.
Study nearby health institutions
Health-conscious people always give advantage to houses located near GPs, dentists, hospitals, and other health facilities. In an emergency, proximity to a health institution can be extremely beneficial.
Similarly, fitness fans and gym regulars will appreciate it if a gym or fitness centre is located somewhere in their surroundings. Cutting the time spent going to and from a fitness centre every day can mean a lot.
Analyse flood risk
Many people forget to take the risk of flooding into account. It's also a feature that greatly affects the property's value and insurance premiums. If your house is located in a vulnerable area that frequently ends up underwater, you'll have to settle for less money than you probably expected.
Property value also fluctuates depending on the type of flooding in question – from rivers, seas, oceans, or reservoirs.
Find out more about your neighbours
Potential buyers will surely be interested in learning more about the people living in the area, so it's essential to have some information about your neighbours. Friendly, open-minded, welcoming and harmonious neighbours will motivate buyers to purchase homes even if they think the price is a bit steep.
Age, education, and employment of your neighbours can also affect someone's decision whether to purchase your property or not. Furthermore, marital status, residents' religion, traditions, hobbies, and interests are also worth mentioning.
Inspecting neighbourhood statistics and knowing these pieces of information about the local area and the community living there will help you sell quicker.
Check for pollution
Each area has a different pollution rate. Downtown areas and city centres usually have higher pollution rates because significantly more people and vehicles pass by. The suburbs have lower pollution rates, and the air is typically much cleaner on the outskirts. However, the presence of factories and other large pollutants can affect the air quality even in the suburbs.
Wherever your property is located, checking for pollution rates is something potential buyers will probably be interested in.
Can you get a free house valuation by postcode?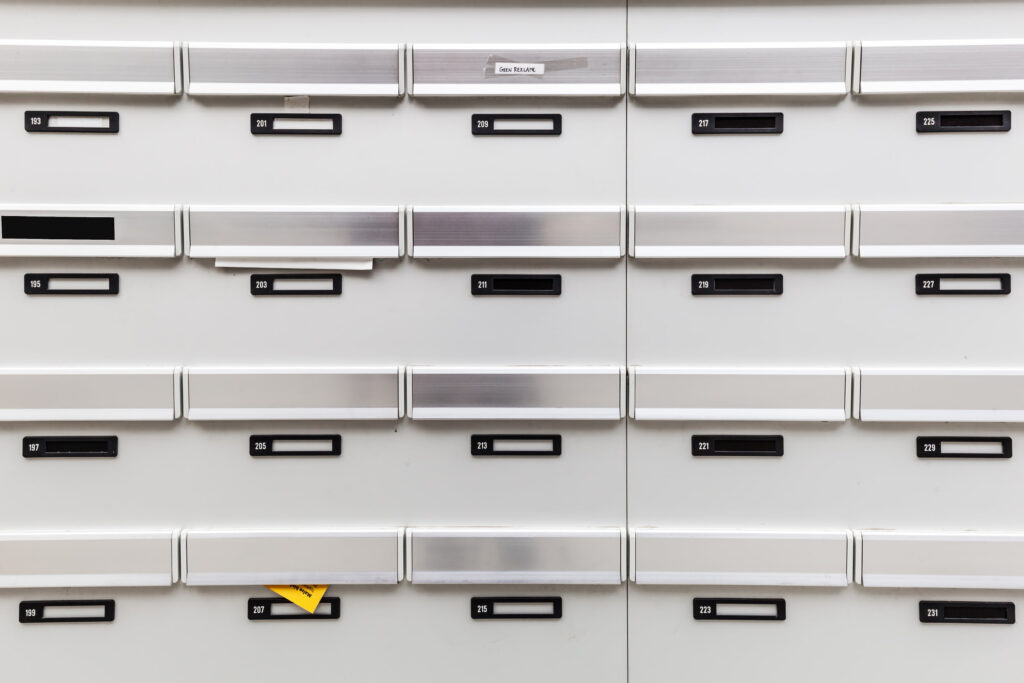 As you can see, property valuation is a process that requires a lot of time, patience, effort, energy, and even resources. Because so many factors influence the value of a property, not many homeowners preparing to sell can gather all the necessary information.
However, is there a simpler solution to property valuation that won't exhaust or overwhelm you? Of course, there is.
There's no need for homeowners to go through this process all by themselves and spend countless hours researching and noting down information about their property and area.
Many online services, including Property Price Advice, offer free online property valuation by postcode. All you have to do is insert key information about your property, and the platform will provide you with all the essentials, including an estimated property value as well as changes in prices among recently sold properties.
While you won't receive details that require extensive research, such as the crime rate, proximity of schools, and air pollution rate, free home property valuation tools equip you with all the most important details in only several minutes. The entire process consists out of three simple steps:
Enter your postcode and answer several basic questions about your property, such as how old your house is, whether it's detached, a semidetached, or terrace, and how many bedrooms and bathrooms it has.
Say something about yourself and provide the service with an email address where a copy of the property valuation will be sent.
Get a free, fast, and accurate online property valuation directly into your email inbox.
Can I use an online property value calculator to get a house valuation by postcode?
Whether you're a landlord, a local estate agent, or an individual interested in learning more about property value and price determinants, you can use a free online calculator developed by the Property Price Advice team to access the approximate value of any property in the UK.
It's an easy-to-use and convenient tool designed for everyone interested in or working in the real estate market.
Common property features these platforms take into account are:
local market housing conditions
recently sold prices in the area
neighbouring property averages
Conclusion
Home property valuation is a time-consuming and energy-draining process not many people have time to deal with.
If you're simply interested in the approximate value of your property or are thinking of selling your house sometime in the future, an online property valuation tool is the perfect service you should take advantage of. Easy-to-use and fast calculators will give you the answer you're looking for in just a couple of seconds.
Head over to Property Price Advice and find out more details about your property's value with just a few clicks.