Are there home improvements that decrease the value of your home?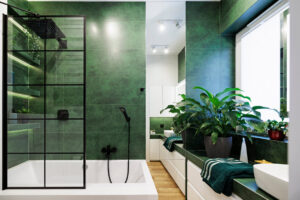 Your home is your castle. You want it to be solid and secure for your belongings and family. Safeguarding your property with some home projects can help you get the best price when it comes time to value it and sell it. But first, you need to know what can hurt your property value to ensure your investment is safe and sound.  
But did you know that some trends and improvements could actually hurt the value of your property? While we all know that poor maintenance, unkempt interiors and dated fittings will decrease the overall price of a property, certain improvements will too. Take a look below.  
Home improver, Help Me Fix, conducted research last year and found that increasingly popular home improvements can reduce a property's market value.  
A home cinema, or snug, was once reserved for the mega-rich celebrities. Today, however, they're a relatively common addition in larger properties with multiple living spaces. On average, it costs around £15,000 to install a home cinema and is estimated to increase the value of a home by 0.9%. However, based on the average house price at the time of research (£295,903), this 0.9% is equivalent to £2,663 which means the whole endeavour has actually reduced the potential sale income by -£12,337. 
You may think it's chic to remove the bath and replace it with a standalone shower. You wouldn't be alone in thinking that either – it adds a Mediterranean vibe with luxe appeal of walking, rather than stepping over a bath ledge, into the shower.  
However, it's a costly mistake to make. It turns out that Brits like their baths. Removing the bath and replacing it with a standing shower costs in the range of £2,765, and it's thought to reduce the value of a home by -2%, resulting in a sale reduction of -£8,683. 
Who doesn't like the idea of meandering down to the wine cellar to pick up a dusty bottle of red on a Friday evening? Well, before you break ground to bring the dream to life, know that doing so could hurt your home's sale price. That's right – a wine cellar costs around £35,000 to install and only adds around 10% to the value, which means you're losing over £5,000 in sale profit. Stick to a sleek wine rack instead. 
What home improvements add value?
Homeowners who want to be sure their property improvement projects pay off should stick to more tried and tested space-creating ideas.  
Features that are known to boost the value of the home are: 
Garage conversion

 

A garden office

 

Open-plan living spaces

 
Find out the value of your property
Looking to find out how much your home is worth? Request a free, full valuation with a local estate agent, and they'll be able to tell you the value of your home as well as how to boost it. It's easy and free.