The bathroom basin is a real statement piece, and every visitor to your house will probably use it. It's no surprise then that there is a basin to suit every size of bathroom and every taste. Here are some of the main types…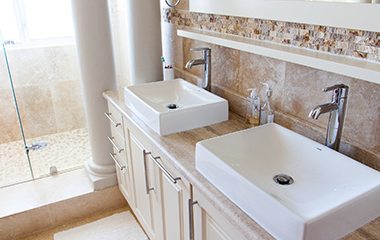 Countertop basins are some of the most versatile around. They can sit on top of bathroom furniture, a shelf or vanity unit, and can be anything from a delicate glass vessel to a large rectangular trough.
Freestanding basins make a real style statement in the bathroom and there is a wealth of sculptural pieces to choose from. Team with wall-mounted or floor-mounted taps for a stunning look.
Wall-hung basins keep the floor clear and have less nooks and crannies where dirt can hide. This makes for easier cleaning and generally helps the room feel more spacious. Wall-hung sanitaryware usually has to be suspended from framework hidden in the wall, but there are other options.
Basin stands give a very classic look but don't always have to be confined to a traditional-look bathrooms. Team with bold décor and eclectic pieces for a statement cloakroom.
Pedestal basins might not be as sleek as their wall-hung relatives but they're practical and suit everything from modern to contemporary bathrooms.
These elegant black Goccia by Gessi countertop basins are teamed with Goccia by Gessi wall-mounted basin taps. Basins £1118 each and taps £624 each. They are available from CP Hart www.cphart.co.uk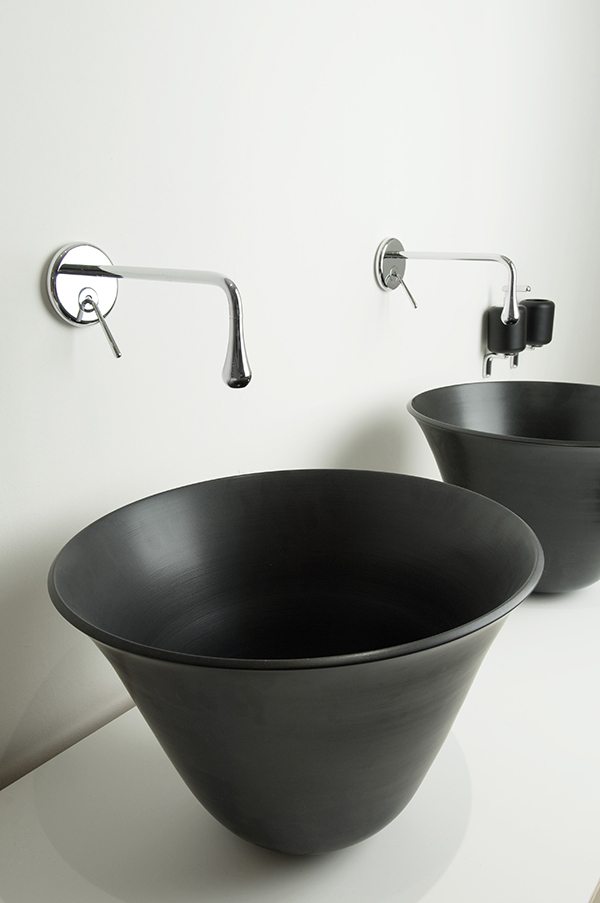 For loads more inspiration and advice visit www.kbbmagazine.com