The sun is shining, temperatures are soaring, and your garden is beckoning. If you want to make the most of summer, there's nothing better than spending time outside with your friends and family – and that's where a garden party comes in.
But before you throw your party, whether you're showing off your barbequing skills or having a sophisticated, adults-only afternoon tea party, you'll probably think about sprucing your space up. It's definitely worth the effort. As well as being the envy of your guests, you'll benefit from a green space that's perfect for the rest of the summer months. Just add a few accessories, and you've got the perfect recipe for a stylish garden party.
So roll your sleeves up, dig out those lanterns, and get ready for our summer garden ideas.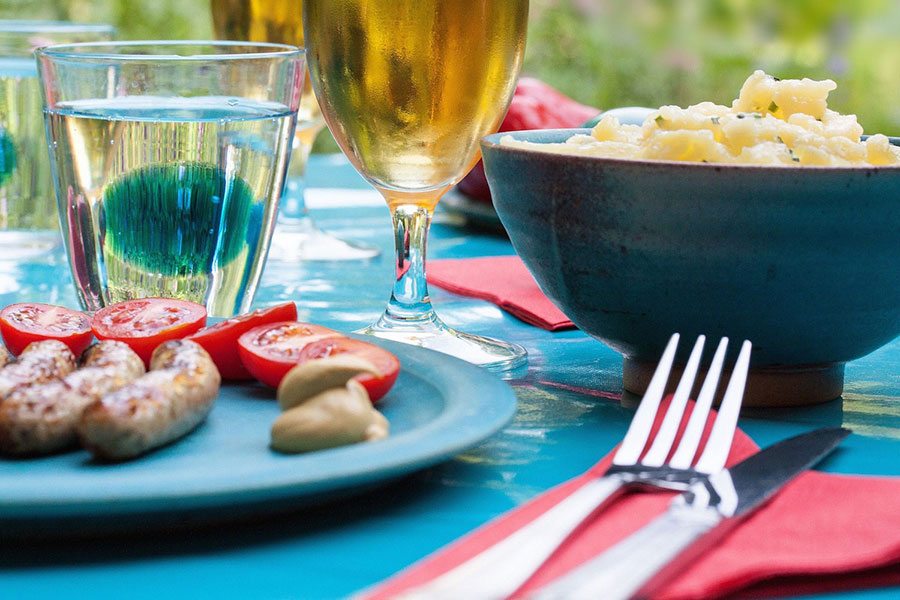 Food, glorious food
If you're thinking of throwing a garden party, consider making a longer-term investment that will serve you for years to come, as well as impressing your guests and turning your garden party into a foody haven. After all, no list of summer garden ideas would be complete without the mention of a sophisticated dining and space! Brick ovens and chimineas are perfect for cooking pizzas and other outdoor-friendly meals, and they'll add loads of atmosphere to your space as well. You might even find that a good outdoor kitchen adds some value to your home in the long run.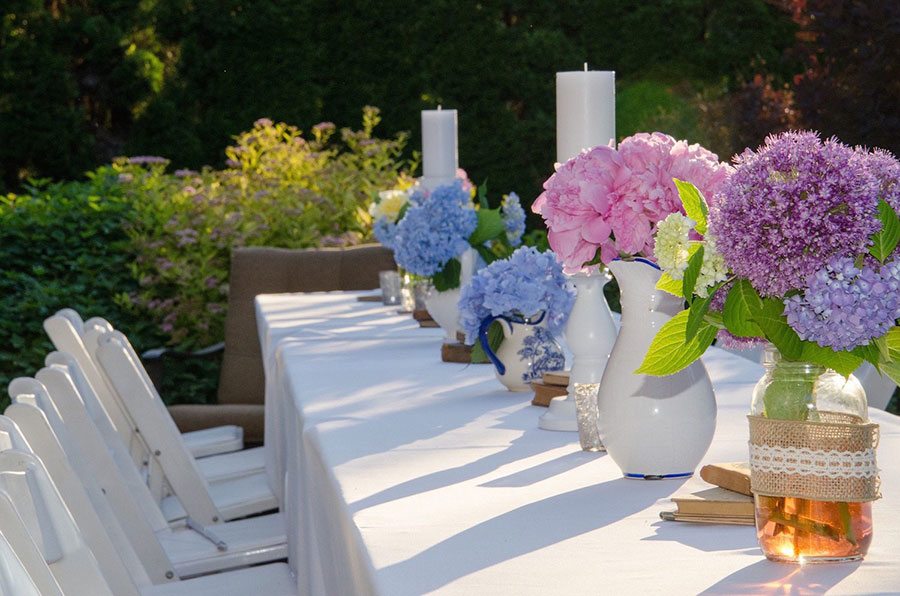 To create the perfect place for cooking and dining outside, invest in some garden furniture. Natural woods look great in any garden, particularly if you prefer a more rustic or traditional style, while metal tables and chairs add a contemporary, fuss-free vibe. Your new outdoor dining space will be the perfect place for your next summer garden party, but it will also provide you with something to kick back and relax whenever the weather's good.
Read more about creating a fantastic outdoor kitchen here.
Let there be light
Inventive lighting solutions always top our list of garden ideas for the summer months. If you're going to enjoy those balmy evenings after dark, some functional but atmospheric lighting is an absolute must – and you can spend as much or as little as you want.
For a quick and simple solution, get creative with candles. Lanterns are completely on trend, and you'll find them in all shapes and sizes in many garden and home stores. Hang them strategically or place them on low walls for a beautifully rustic vibe. Alternatively, use whatever you have around the house – place candles in glasses, jars, or purpose-made candle holders for a casual atmosphere.
Of course, electrical outdoor lighting is incredibly practical and may add some long term value. If you love to entertain outside, consult an electrician and choose some stunning outside light fittings. These range from practical and unobtrusive to true statement pieces – an ornate cast iron fitting, for example, adds a truly magical atmosphere.
Keep it beautiful
The best summer garden ideas for a party-ready lawn don't just involve decorating; keeping your garden well maintained and looking its best means you'll always be ready for your next get-together.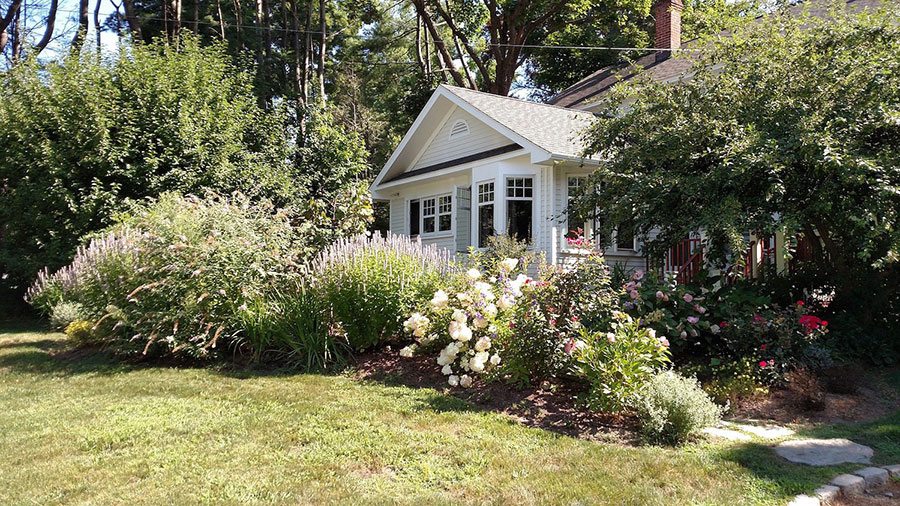 Laid-back gardeners rejoice – the season for planting has long gone, and there's no frost or piles of dead leaves to worry about. But to keep your garden in perfect shape, it's still important to carry out basic maintenance. This won't just benefit you in the short term; a little TLC on a regular basis will keep your garden looking fantastic for months to come.
Deadhead your bedding plants to ensure they look as fresh as possible
Give your lawn a fast-acting summer feed so it looks its brightest and best
If you have a pond, check it for algae, and top it up if necessary – ponds tend to need the most maintenance during hot weather
Water your plants thoroughly
Mow the lawn regularly, and keep it short.
Doing this on a regular basis means there will be no rushing around before you invite people over, and you'll have a ready-made space for entertaining, too.
Be inspired by your garden
To make your summer garden party really special, take your garden ideas from your surroundings. It's easy to create that special boutique vibe by working with what you have and adding thoughtful touches that are truly unique to your space.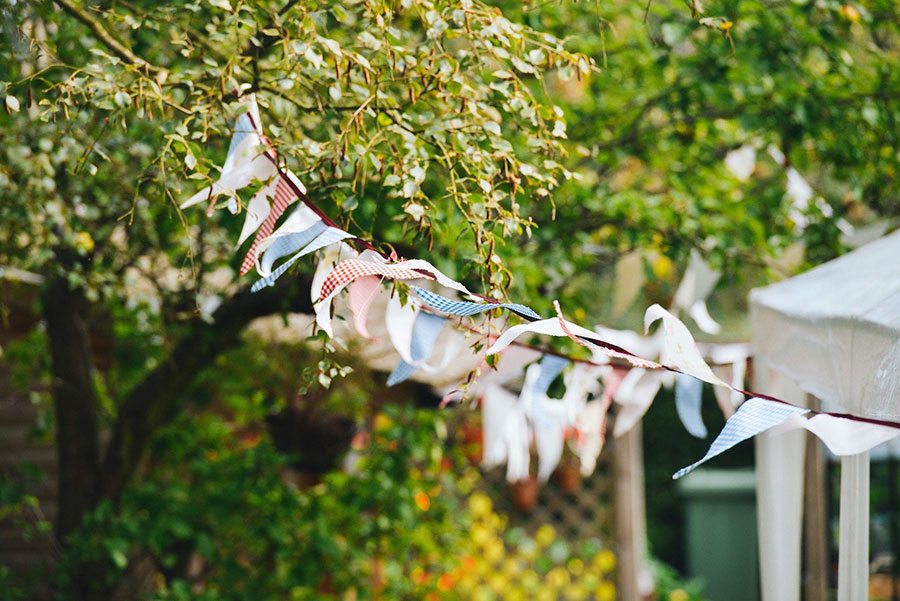 When you're adding the finishing touches to your outside table setting, cut fresh flowers and float them in bowls to match your decoration with your surroundings. If it's going to get dark, add some floating candles as well.
Decorate according to your garden's personality. Got a riot of different coloured flowers? Go for colourful bunting to add to the fun. Have a garden full of rustic charm? Theme your decorations accordingly – try strings of white outdoor fairy lights and put cutlery etc. in terracotta flower pots.
Make the most of your unique space. A large garden cries out for a seating area and a take-what-you-can barbeque, while a smaller space is a great place for a few intimate drinks. Work with what you have to add a special atmosphere.
Whatever you do, embracing your own style is key. Whether you make longer-term changes to create a garden party-ready space or simply add a few finishing touches, your personality should shine through – and you'll have a night to remember.