Considering a summer bathroom renovation? Take a look at our top summer bathroom ideas for 2016 and bring your bathroom completely up to date with the biggest trends of the season. From Scandinavian minimalism to the elegance of fitted furniture, your updated bathroom can add value to your home, as well as being the relaxing space you've always dreamed of.
Colour of the Year
Each year Pantone® painstakingly selects a 'colour of the year'. This colour is chosen to reflect the mood of the times, capturing the zeitgeist and expressing a symbolic attitude. This year, for the first time, two colours have made the grade – Rose Quartz and Serenity. Such is Pantone's® popularity and reputation, you can expect to see these colours being used in interior design from the bathroom to the bedroom, as well as in accessories across the board.
Add a stunning pop of colour to a floral bathroom scheme by painting your radiator in one of these versatile shades, or add a feature wall to stay completely on trend. These two shades work perfectly together, so consider setting them side by side – perhaps by choosing two feature walls instead. After all, adding a splash of colour is one of the biggest bathroom trends of 2016.
Scandi-Style
The Scandinavian interior design movement might not be new, but it's as strong as ever in 2016. If you haven't already embraced it, this is the perfect time to throw yourself in – and thanks to the simple functionality of Scandi-style design, it's easy to see how this trend can add value to your home.
The trend for all things Nordic embraces simple, functional furniture that nonetheless has a unique aesthetic flair. Think 'raw' style materials, great craftsmanship, and a focus on ample light and open spaces. Make this bathroom trend yours by choosing wide basins, installing large mirrors, and using plain but striking tiles. If you don't have the time or budget for an entire overhaul try painting your walls using muted tones, decluttering your surfaces, and carefully selecting a few Scandinavian-style accessories.
Natural Materials
Our list of summer bathroom ideas just wouldn't be complete without natural materials. Whether or not you're embracing Scandi-style this year, 'rustic' materials such as wood and copper are making a huge splash in the world of interior design. Natural materials connect us with nature, add warmth, and provide a real point of interest for interior spaces. Wooden floorboards feel wonderful beneath the feet, so consider removing those tiles. Alternatively, add a touch of comfort to larger spaces with simple oak furniture.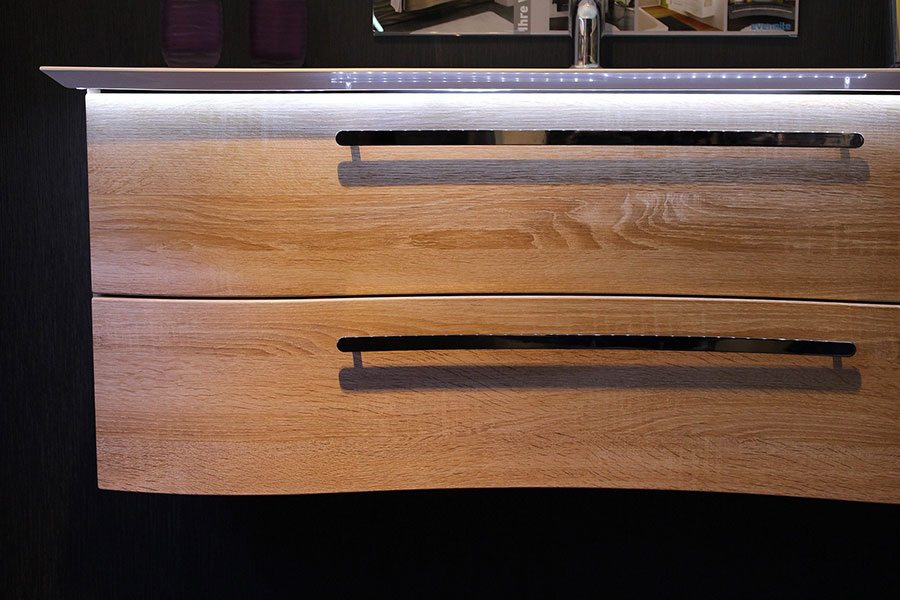 If you find real wood a little impractical, try something like wood-effect tiling, which will help you cut down on maintenance and make your bathroom easier to clean. Copper or copper-effect light fittings and accessories practically glow with light, adding an extra dimension of warmth and personality.
The Boutique Hotel Vibe
One of our favourite summer bathroom trends for 2016 is the ever-strong boutique hotel look. With the boutique hotel trend, you can bring your bathroom completely up to date while also creating a classic, timeless look that will make potential buyers say 'wow' even years from now.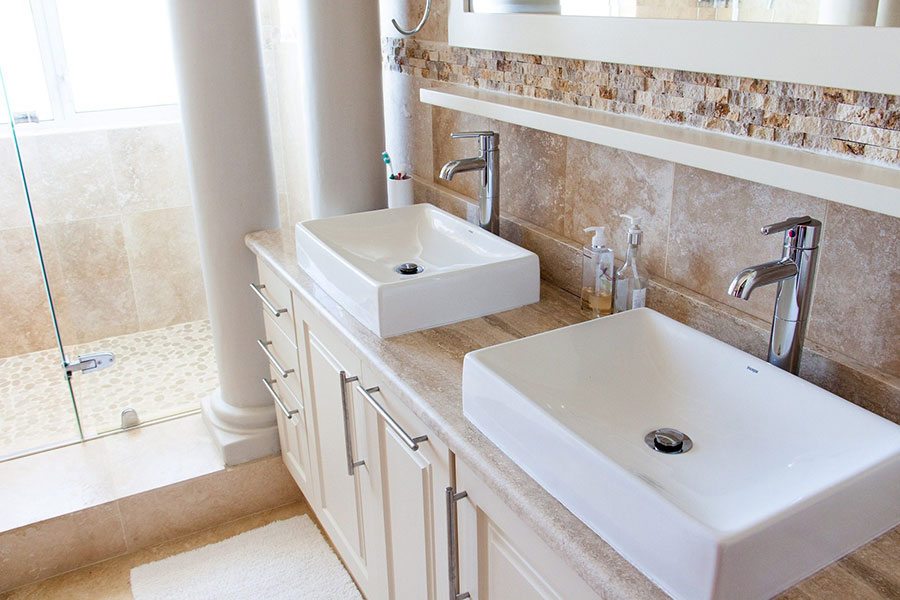 Think luxury and practicality in perfect combination. For example, if you have the room and the budget, install two basins next to each other and go for a modern, egg-shaped freestanding bath. Alternatively, a walk-in shower will delight you every day, and when paired with a large glass panel, it will create a stunning, airy look. Choose modern, high-shine taps and light fittings – think multiple lights that sit flush with the ceiling – and, if you feel very adventurous, choose marble or marble-style surfaces wherever you can. If it's modern and luxurious, it fits.
With this trend, your imagination really is the limit.
Fitted Cabinets
Fitted cabinets are making a huge comeback, and it's easy to see why. They look great, they add a truly bespoke feel, and they create plenty of storage space to help you cut down on clutter. Choose wooden cabinets to stay on top of the natural materials trend, enhancing the feeling of luxury and warmth in your bathroom. A beautiful vanity unit is a great way to utilise the space under your sink; as well as providing you with storage space, it will really add a boutique vibe.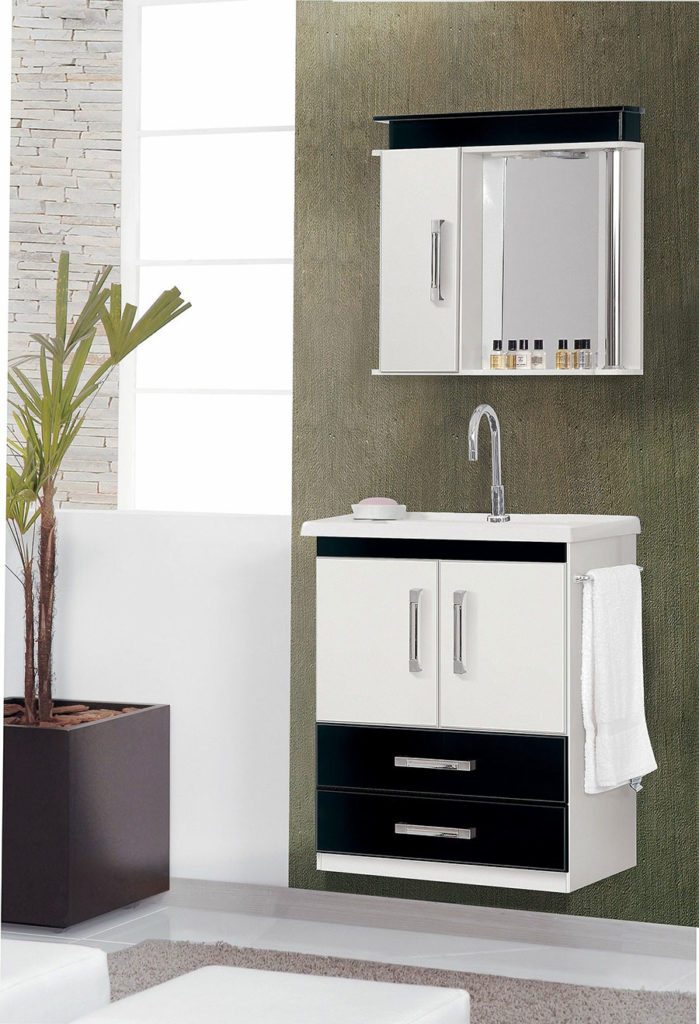 Looking for some more contemporary bathroom ideas? If you're into super-modern chic, choose a high-gloss material and opt for soft-close drawers. And, if your budget goes that far, you can have bespoke cabinets made for your bathroom. New technology can provide you with incredibly versatile furniture, such as drawers that lift out of the way. This will help you make the most of your unique space, and it will make using your bathroom an absolute breeze for years to come.
Whether you're creating a brand new bathroom or renovating an existing one, there's no doubt that taking note of the latest trends can do wonders for your bathroom. Go for a completely on-trend vibe or add elements of a popular style to your own look – and with a little creativity, you'll soon have the bathroom of your dreams.