Most people will know solar power as a great alternative to fossil fuels and it is well known for being a clean energy source. Environmentalists and governments alike, with many hailing it as an ideal source of renewable energy, have championed solar power. However, it has been quite noticeable that businesses and homeowners alike have not installed solar power on a widespread scale. In fact, particularly prior to 2011, solar power was somewhat out of reach for many businesses and homeowners.
This is predominantly because of the cost of installation. However, there have also been questions as to how viable solar power is for countries like the United Kingdom, wherein much of the year is cloudy. Nevertheless, there have been significant changes in recent years with regards to the cost of solar power. New manufacturing in China and elsewhere has meant that solar equipment is much cheaper than it was previously. In fact, the costs have been driven down so much that even housing association developers are considering installing solar power in their new projects. This is partly because they see it as a good investment for the company but also because it can be hugely beneficial for their residents.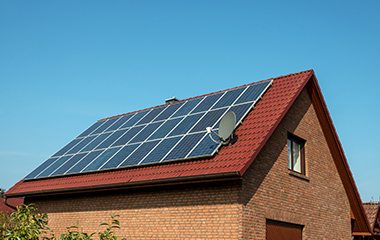 Residents who rely on solar power as their energy source could save at least £150 yearly on bills, which is makes a big difference in terms of budget. In addition to financial savings, adding solar panels to your home can add significant property value. With many estate agents noting that the rising cost of gas and electricity is causing an increasing number of homeowners to 'go green', the British population is also becoming more environmentally conscious. With this in mind, installing solar panels is likely to be an investment that will add a good amount of value to a property in the future.