There are plenty of reasons to invest in a luxury bespoke kitchen, including a better, more effective space for your and your family. Even better, it goes without saying that a truly special kitchen can easily raise the price of your home, as potential buyers are tempted by ready-made, luxurious culinary havens.
Luxury flooring
When you think of kitchen flooring, what do you imagine?
Rip up that imitation lino, and install some genuine Italian marble or natural stone flooring. And while you're at it, a real luxury modern kitchen should come with a floor that's naturally warm, shouldn't it? Stone and marble pair perfectly with an under-floor heating system; you'll never have to search for your slippers again, no matter the time of year.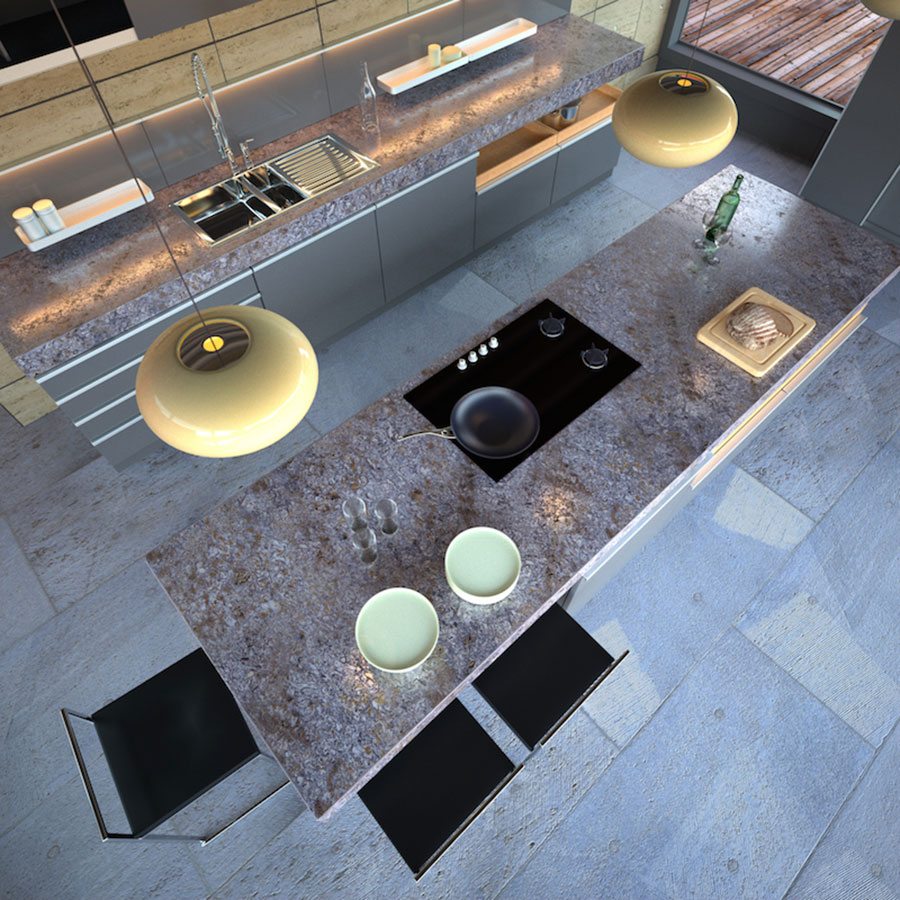 Whether you choose home-grown English slate from Cumbria; marble tiles with a signature vein that will be unique to your home; or a rustic, antique sandstone—you can be sure that what is underfoot won't go unnoticed with these luxury flooring choices.
Professional quality cookers
The essence of luxury has to lie in functionality as well as aesthetics, and there is no better place to start than heart of the home.
A premium cooker will combine style and performance; beautiful design alongside technologically advanced features. For a traditional luxury kitchen, look for a brand with ornamental patterning and antique cast iron finishes. For a luxury modern kitchen, find a stainless steel or chrome finish. Consider a ceramic hob for sleek, contemporary style, with automatic pan recognition for additional culinary flair and convenience.
Fridges with all the features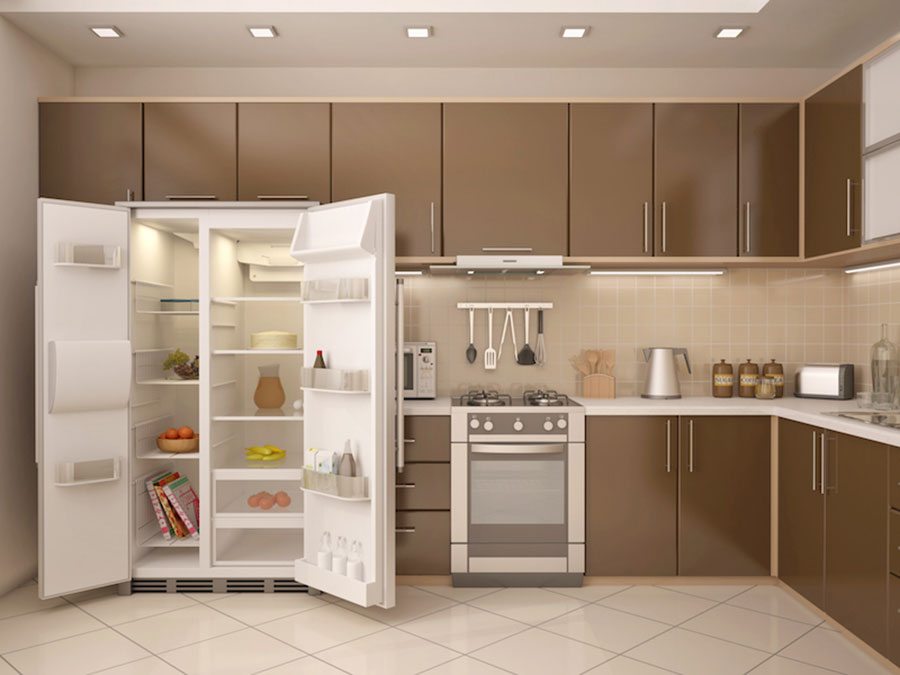 With massive advancements in technology all the time, a fridge is no longer 'just' a fridge. For a luxury kitchen, make sure yours is kitted out with a top model that includes all the modern features. The most advanced products will include touch controls with digital display and LED interior lighting. Many will give you sectioned space for a variety of different products: not only crisper drawers for fruit and vegetables, but a wine fridge within your fridge. For easy luxury, look for a design that also features an ice and cold water dispenser as part of the design.
Handcrafted basins
Whether it's the look of a classic Belfast sink or an elegant marble bowl, the golden triangle of your luxury kitchen design isn't complete without a basin. For something more unique than a ceramic or stainless steel material, consider a natural stone such as black granite, with a matte finish.
Luxe tap fittings
In any colour and any configuration, taps can be much more than a merely functional aspect of your luxury kitchen.
Finishes range from any colour, to chrome; stainless steel; antique gold; nickel; pewter and bronze. We love the unique classical look of a brushed gold traditional design, framed against a dark wood kitchen. For a more modern feel, look into waterfall taps; and for a professional feel, find a pull out option that will easily reach into every corner of your sink. But for a real touch of luxury in your water, go for a filtration tap, which filters as it dispenses.
Opulent worktops
The words 'opulent' and 'work' don't often go together, but in this case there is real justification for the pairing. An opulent worktop is the bread and butter of a luxury kitchen design; it will bring together all the elements of your space, and become a real focal point rather than place to chop your veggies.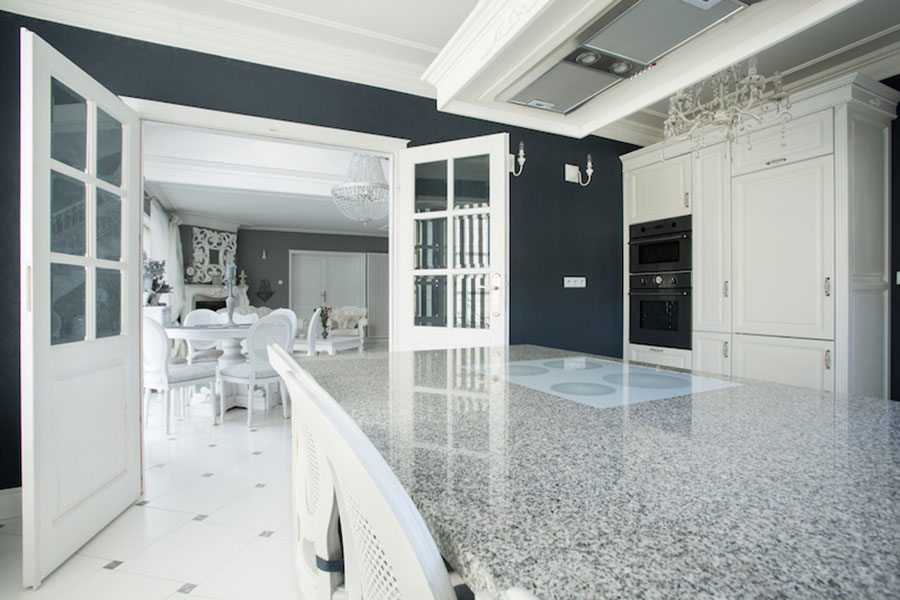 For a standout, classic look, seek out a truly stunning piece of Carrara marble. For something really different, in a Scandinavian, contemporary style, find a stainless steel worktop—clean, modern, and effortlessly stylish.
Bespoke lighting
A luxury bespoke kitchen isn't complete without the lighting to match. It doesn't have to be an ornate chandelier to count as opulent; bespoke lighting will highlight the features of your kitchen to perfection, and ensure that not one piece is overshadowed.
A bespoke lighting design will include not only custom fittings but creative flair. It will transform the architecture of your kitchen; enhance the luxury features of the space, and set an atmosphere. The true nature of bespoke lighting comes not from the fixtures and the bulbs, but from a talented lighting designer who makes an art from the science.
A feature to envy
A luxury kitchen should have something truly unique that sets it apart. A feature wall is a real way to make a luxury statement: look for a limited edition tile or kitchen wallpaper to really stand out. We really love this Klimt 150th anniversary bespoke mosaic wall from Lapicida; it's an absolute showstopper, with a black, ivory and gold leaf design, inspired by the artist's famous masterpiece 'The Kiss'. There's probably no better way to proclaim luxury from the walls of your kitchen!
Features can be as excessive as you can imagine. Picture a glass wine cellar within the walls of your kitchen, rather than one lying under your feet: all your finest wines stored and on display behind a chrome and glass wall. Envision a water feature in the heart of your kitchen: evoking a tropical waterfall in the midst of your everyday. Building a dramatic feature into your design is the mark of a truly luxury bespoke kitchen.
Chic fixtures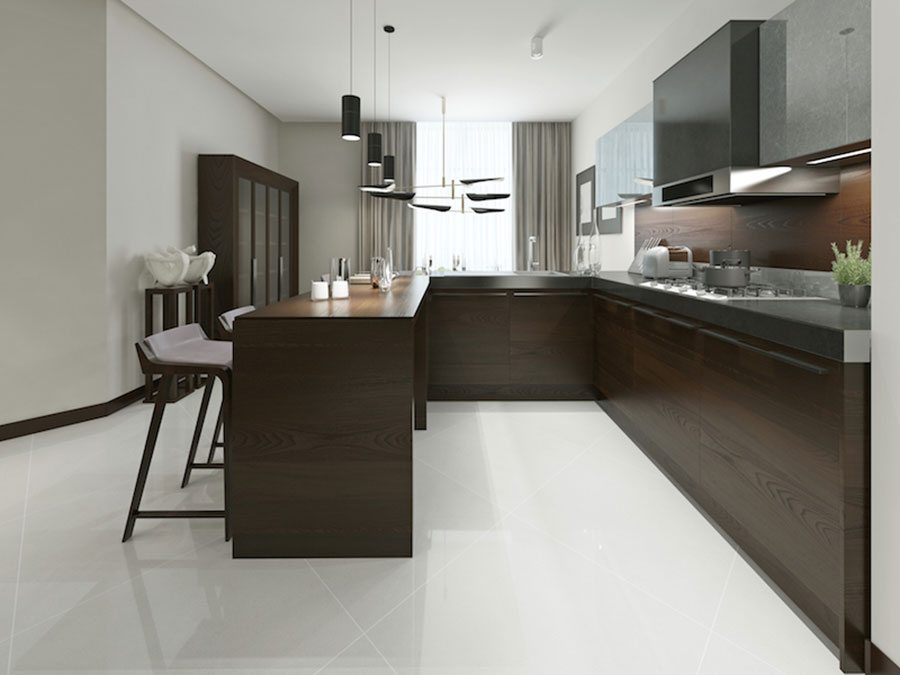 A luxury modern kitchen doesn't sound the same as any other kitchen: doors and drawers close silently; extractor fans hum rather rattle; and racks glide rather thud. Soft closing fixtures are a simple but essential part of a luxury kitchen, and they ensure a sophisticated atmosphere, even in the midst of cooking for a busy Christmas dinner. For a seamless, contemporary design, look out for handleless kitchen units.
A bespoke island
Not quite a paradise with palm trees, but not far off! A true luxury kitchen design will feature elements made especially for you.
Make a bespoke island part of kitchen, and be a part of designing it. Create a shape that will fit ergonomically into your room and don't be constrained by the conventional kitchen look. Think out of the box and fashion something entirely from scratch: a horseshoe, a teardrop, a triangle. Design an island that is truly original, and garnish it with the best possible in luxury finishes: a polished marble surface and dark wood base. Nothing says luxury quite like a bespoke design handcrafted by artisans in quality materials. You can be certain that a bespoke island will be the centerpiece of your luxury kitchen.